Getting to
The Hamptons, United States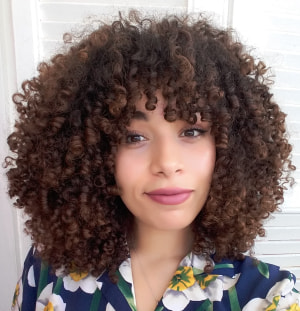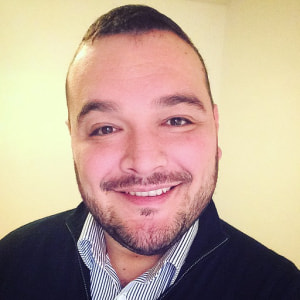 The string of seaside communities known as a summer destination for affluent New York City residents better known as The Hamptons is an ideal travel destination for those who wish to see how the 1% summers. Some of the most used ways to get there include the Hampton Jitney from $24 and the LIRR starting at $36. By Helicopter if you wish to arrive in style while taking in the views from $795. Tons of options to move around once you're there from free ride with "The Free Ride", LIRR from $2, and busses like The Hampton Hopper from $12.
Book a transfer with Mozio
Airport Shuttles, Taxis, Buses, Transfers & Limousines, anytime and everywhere. Reliable and cheap airport transfer is one click away from you.
Trustscore: 4.8 / 5
6,211 reviews
Rating: 4.75 / 5
771 reviews
#28 of 254 Transportation
in New York City
The Hamptons Key Information
Offering the ultimate mixture of Oceanside views, rural vibes, and rich history, the Hamptons include all this and more. If you want to escape the day to day hustle and enjoy some healing time and relaxing experience, the Hamptons are the destinations for you. Whether it is the sophisticated art scene, the surfing hot spots, or the celebrity-like atmosphere, this particular destination suits the travel needs of the majority of people, regardless of their age, interests, or background.
The tricky part
In order to enjoy your experience discovering the Hamptons via public transportation, a basic understanding of the bus and railway system is a must. You can use the corresponding websites for Long Island Rail Road (LIRR) and the famous Hamptons Jitney to get a better idea of the schedules, plan your itinerary, and book in advance for cheaper options.
Although the US is considered as a multicultural country, it is no surprise that almost everyone speaks only English. So if you speak an "uncommon" language, we advise you to pickup some English vocabulary in order to have a smooth trip.
Buying your public transportation ticket in advance is one important tricks to save time and money. In fact, by booking in advance online, you get much cheaper fares, and avoid the long waiting queues in the station to get your ticket.
Getting to The Hamptons
Arriving at the Hamptons is possible through three major airports: the Long Island MacArthur Airport (ISP), LaGuardia Airport, and the JFK airport. If you are arriving at ISP on Southwest Airlines or U.S. Airways, you can either take the LIRR train to reach your destination for a cost of an average cost starting at $80, from JFK airport starting at $37 or from LaGuardia starting at $36.
However, if you are on a tight budget, your best alternative is to travel by bus. In fact, you can reach the Hamptons for only $6 from ISP airport or $24 from JKF and LGA airports.
The Hamptons Jitney is also one of the most famous alternatives for people on budget. You can reach the Hamptons from ISP or LaGuardia for $24 and from JFK for $29.
For travelers who value comfort and opt for a drive instead, you can just take the Interstate 495 to the Hamptons from the west. You can also take the experience to another level and avoid the Hamptons traffic thanks to the Blade helicopters for an average cost starting at $795.
Montauk: known by its amazing surfing scene, getting to this lively destination is not difficult. You can either take the LIRR train for a fare starting at $20 from New York, for a 2 and a half hour trip. You can also take the Hamptons Jitney for a bus ride with fared starting at $24 for prepaid online rides, and $29 for onboard reservation. This service is available throughout the week, 5 times a day from 5 AM to 11 PM. However, if you are looking for a more comfortable ride, and you want to get there fast, you can take an UberX starting at $270, or a taxi for $329.16
Greenport: Home of some of the famous restaurant, Noah's and The Frisky Oyster, Getting to green port is also possible using public transportation. You can either opt for the LIRR for a basic fare of $20, available 3 times a day, or the Hamptons Jitney for $22. You can also choose to get there faster via Uber for $240 or taxi for $283.79
Sag Harbor: Also know as the artistic heaven, you must visit this beautiful destination and enjoy its beautiful villages rich In old school Hampton vibe. You can easily get there by LIRR for $20 or the Hamptons Jitney for $23 available twice a days, Ubers are also available for $230, relatively cheaper than taxis who offer their rides at $280.66
The Frugal Option
Public transportation in the Hamptons is considered as the perfect way to get to your destination without breaking your bank. From LIRR trains to The Hamptons Jitney bus, this area is easily accessible due to the vastly spread bus and train networks. For LIRR, you can easily get to the Hamptons from JFK as follows: First get the JFK AirTrain from Terminal 4 to Jamaica station available every 5 minutes for only $8, then transfer to the LIRR, available 5 times a day from 1 AM to 9 PM for a fare starting at $13.
You can use the Hamptons Jitney from the Jitney airport connection accessible from JFK by bus from Terminal 4 to Jamaica station then to Horace Harding Exp/188 St and then transfer to the jitney, all for a basic cost starting at $23 for a 4 and half hour bus ride, available 5 times a day.
However, if you're using LaGuardia Airport to get to the Hamptons you can use the LIRR from the Jamaica station, accessible from LGA via bus and train. You can simply take the bus Ditmars Bl/102 St to Roosevelt Av/111 St, then the Subway from 111 St to Woodside - 61 St to finally take the train to Jamaica station. All of this is for a total cost starting at $36 available 5 times a day. You can also reach the the Jitney airport connection via bus from Ditmars Bl/102 St to Main St/Roosevelt Av then to to 188 St/Horace Harding Exp. The total cost of this 4 and a half hour journey starts at $24 available 5 times a day.
It is important to bear in mind that there are no direct connections for LIRR and the Hamptons Jitney from the airports, instead you should catch their at their corresponding stations Jamaica station and the Jitney Airport connection respectively.
Taxi services in the Hamptons are considered relatively expensive compared to uber with a price difference of up to 20%. As a result, Hailing an uber is considered as a more affordable option to get to your destination comfortably regardless of the time or date since the service is available 24/7.
Private Transfer Options
Many private options are available in The Hamptons, including private cars with drivers, taxis, or on-demand rides such as Uber and Lyft. You can book a private sedan fro the airport for a cost starting at $303 for JFK and $312 for LGA. Using Uber is also an option with an average cost starting at $205 for JFK pickups, and $212 for LGA. A middle-ground option is a taxi for $247.81 for JFK and $256.51 for LGA.
The Mozio Recommendation
If you are planning a budget trip, public transportation is your go-to mode of travel. You can get to your destination either via LIRR or the Hamptons Jitney for a price range from $20 to $30.
However, if you wish to have a more comfortable experience but still pay an affordable price, you can opt for Uber to take you to the Hamptons for an average cost ranging from $205 to $270.
On the other hand, if you wish to get luxury treatment including Meet and Greet service, a professional driver to receive you at the airport and escort you to your vehicle, it is better to opt for a reservation through Mozio for a starting at $303.
Moving AROUND The Hamptons
Due to its extended network all over the Hamptons area, public transportation is considered one of the best means to get around this famous destination. Whether it is through bus or train, this destination provides the opportunity to experience the Hamptons from a local's perspective while keeping your costs within your budget. Uber is also another famous option, with fares that are relatively cheaper than taxis providing a comfortable experience for long journey rides, however, make sure to check the local laws regulating ride-hailing, as they have changed recently.
The Frugal Option
There are multiple train stations all around the Hamptons area including the Bridgehampton station, the Hampton bay station, and Penn station. Penn Station in particular is the starting point of the LIRR line stretching throughout this destination and ending in Montauk station at the far west of the Hamptons. A ride between the two takes approximately 3 hours. In fact, the LIRR from west to east stops at Westhampton, Hampton Bays, Southampton, Bridgehampton, East Hampton, Amagansett, and Montauk.
As for the bus stations, the Hampton bus station is considered as the main station in the area, accessible by the Hamptons Jitney, Groundhoud, and many other bus options, this station is considered as the central station for all bus services.
The price for public transportation is fixed at its short-distance rate of $4 for LIRR trains, and $2 for bus rides:
<!---->
East Hampton to Amagansett: LIRR for $4 (5 minutes), bus for $2 (10 minutes), Uber for $8 (3 minutes), or a Taxi for $18 (3 minutes).

Amagansett to Montauk: Bus for $2 (27 minutes) or a Taxi for $45 (16 minutes).
Another famous option that can work for you if you are looking to discover the different destinations within the Hamptons area, is the Hampton Hopper that operates between Montauk and Sag Harbor, available from 10am to 10pm depending on your route. Their app allows you to book your bus online and have an idea about the different bus stops and the availability of the service. Single-ride tickets go for $12 so it's recommended to get the all-day pass for only $20 and enjoy discovering different attractions thanks to your unlimited access.
If you are looking for a more comfortable on-demand experience, you can also use the taxi-hailing services such as the Hamptons Taxi App and the Taxi One Hamptons App (both available for Android and iOS). The one caveat is that these apps are not available in the App Store or PlayStore for all countries so you may need access to the US Stores. Also, Pink Tuna Taxi service allows you to hail your taxi anytime you want, within the Montauk/East Hampton area, simply by calling their number +1 631-668-3838.
A great option for travelers on a budget! If you are traveling within the Southampton, East Hampton, and Montauk area, you can enjoy a free ride while contributing to saving the environment thanks to the "The Free Ride" that provides free shuttle service between 9am and 6pm daily. Visit their website, select the area that you are in, and discover the different designated stops in order to enjoy your free ride.
If you are looking to enjoy nature at your own pace, we recommend that you take a ride along some of the most famous bike trails in the Hamptons, Whether you are biking along the "Dune Road" in Hamptons Bay, the "Meadow Lane" in Southampton, "Gerard Drive" in Springs, or the Bridgehampton "Half Marathon Route" you are in for a healing experience.
You can simply rent a bicycle from a variety of bike rental services such as the Rotations Bicycle Center in Southampton, The Local Bike Shop in Hampton Bays, Amagansett Beach and Bicycle Company, etc. for a basic price starting at $11 per hour.
Are Rideshare & TaxiApps Readily Available In The Hamptons?
Available On-Demand Providers
uber

$3.59 per Mile

lyft

$4.83 per Mile
Not Available Options
cabify

grab

freenow

gojek

didi

bolt
Car Rental Options
Car rental services are available in the Hamptons for many of the well-known brands including Hertz, Enterprise, Avis, Budget, Sixt, Keddy, Thrifty, and Alamo. Depending on the airport that you are arriving in, different car brands are presented.
However, you can also find them in the city. By renting a car you can enjoy a comfortable trip at your own pace, which will allow you to visit palaces that are not possible to visit using public transportation that runs on a specific timetable. You can driver all along the coastline and enjoy the beachy breeze for your once in a lifetime road trip.
Keep in mind that parking is the most challenging part of this experience. Even though there are some parking spaces available all around the Hamptons, they are very well know and easily taken by early risers. Make sure that your accommodation provides a parking facility for your car in order to avoid unnecessary problems and possibly getting your car towed.
Day Trips Around The Hamptons
Amagansett
When you spend some time at the Hamptons, visiting this travel destination is a must. With its unique vibe and delicious restaurants and sandy beaches, this place had many more to offer. Getting there is very simple through the LIRR for an affordable cost of $40. Uber is also available in the area with a price starting at $54 a much cheaper option than taxis that are available for a starting price of $130.
Prebooked through Mozio, a professional driver from local partner Elife Limo can transport up to 3 passengers on a private sedan starting at $138, an SUV for up to 5 passengers from $186, or a private van for up to 8 passengers from $345.
East Hampton
The center of the nightlife in the Hamptons, you need to experience the clubbing scene in this destination. This place allows you to experience the celebrity life. You can reach your destination starting the West Hampton point by Long Island Rail Road LIRR for $39 or via bus starting at $49. Uber is available for an average price of $50, and taxis start at $120.
Prebooked through Mozio, a professional driver from local partner Elife Limo can transport up to 3 passengers on a private sedan starting at $138, an SUV for up to 5 passengers from $186, or a private van for up to 8 passengers from $345.
Southampton
Shopping, as one of the most important parts of the experience is provided to you with a vast variety of shopping areas and a high celebrity influence. Either by bus or train, you can reach Southampton in the most affordable way possible. You can simply take a taxi-bus combination for a total price of $49 or a Taxi-train combination for $38. Uber and taxi are also an option for people looking for a more comfortable ride starting at $37 for Uber and $85 for taxis.
Prebooked through Mozio, a professional driver from local partner My Transfers can transport up to 8 passengers on a private van from $352. For up to 3 passengers on a private sedan starting at $138, an SUV for up to 5 passengers from $186, local partner Elife Limo.
You may also be interested in:
Subscribe to Ground Control by Mozio Newsletter
Receive useful travel guides and promotions right to your inbox every other week