Getting to
Tamarindo, Costa Rica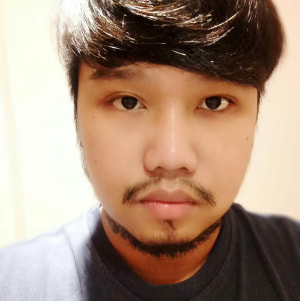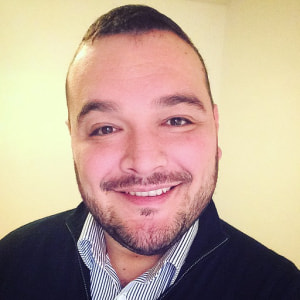 Tamarindo is considered the tropical surfer's paradise, this travel destination can be reached by land mainly with prices starting at $3 for a bus ride, $8 per day for car rentals, or $20 for a shuttle ride. Once there, moving around is best achieved by renting a motorbike or using the local taxis at very affordable rates. For enjoying it at your own pace, daily rentals go for $15 for a bike or $50 for an electric golf cart.
Book a transfer with Mozio
Airport Shuttles, Taxis, Buses, Transfers & Limousines, anytime and everywhere. Reliable and cheap airport transfer is one click away from you.
Trustscore: 4.8 / 5
6,211 reviews
Rating: 4.75 / 5
771 reviews
#28 of 254 Transportation
in New York City
Tamarindo Key Information
Located in the Guanacaste Province of Costa Rica's Pacific coast, Tamarindo is known for beaches with strong surf appeal. To the north, Playa Grande beach is a major nesting site for huge leatherback turtles, and forms part of Las Baulas National Marine Park. The mangrove-lined estuary of Tamarindo Wildlife Refuge protects animals such as howler monkeys and crocodiles.
Costa Rica is primarily cash based hence bring enough cash and in small denomination to avoid the hassle of going to the bank. Credit cards are generally accepted and US dollars are commonly used. Its best to bring smaller bills and visit a local bank to get the best exchange rate. Euros and Canadian dollars are not commonly accepted in Costa Rica.
The tricky part
When boarding a bus, if you let the bus driver know what your destination is, they may remind you when you have arrived to your stop and indicate if an additional a taxi to reach your destination will be needed.
If you are taking a taxi make sure it is red or orange (if you are taking it from the airport) and make sure that the fare meter is on to avoid risking a higher price.
Some of the roads around Tamarindo are very rough. When renting a car, always fill out the company damage form and mark down scratches, dents, or cracks in the windshield. You may want to look under the car and check the tires condition. If the car rental agency does not have a damage form, take pictures and videos of the car before leaving the car rental agency.
Car rental agencies will need a valid driver's license issued by your home country and your passport when renting. Always read the fine print and be familiar with terms and conditions.
Getting to Tamarindo
Tamarindo has the most picturesque and renowned gold coast Costa Rica has to offer. A long beach with great and strong waves is perfect for surfers, professionals and amateurs. Exploring and navigating to Tamarindo is a cinch. The starting point of tourist planning to visit Tamarindo is Daniel Oduber Quirós International Airport, or commonly known as Liberia International Airport.
There are multiple options available, all by land. From the airport, if you book a private shuttle or rent a car, you will reach Tamarindo in 1 to 2 hours by Route 21 south to Route 155 southwest, and then follow road signs to Avenida las Palmas west until you reach your destination in Tamarindo. The price for a private transfer from the airport to Tamarindo starts at $20 and for renting a car, the price starts at $8.
You can travel by bus from Liberia Municipal terminal going to Tamarindo, the stop will be in the city center. Transportes La Pampa run this route, the price starts at $3 each way. Its best to board the bus at Liberia Municipal Terminal rather than waiting and boarding a possible crowded bus if you opt to wait at bus stop located at Calle 16 Inter American Highway on the in front of the airport.
The Frugal Option
Transportes La Pampa offers the cheapest option of a public bus transportation from Liberia airport going to Tamarindo, with rates going from $3 to $5 per passenger each way. You may purchase your ticket going to Tamarindo from the ticket window of Liberia Municipal terminal. Luggage will be stowed for the duration of the trip which can take between 2 and a half hours and 3 hours.
From Liberia Airport to Tamarindo:
Buses depart at 3:55am, 5:15am, 8:10am, 10am, 10:10am, 11:10am, 1:10pm, 2:10pm, 4:10pm, and 6:10pm.
From Tamarindo to Liberia:
Buses depart at 3:30am, 4:30am, 5:45am, 7:30am, 9am, 10:00am, 11:30am, 1pm, 2:15pm, 3pm, 4:15pm, 5pm, and 6:30pm.
Bear in mind Liberia Municipal Terminal is 15 to 20 minutes away from Liberia Airport so a taxi from the airport to the terminal where you board the bus costs $1 to $3. Hailing a passing bus and paying directly to the driver is also possible at the bus stop located at Calle 16 Inter American Highway in front of the airport. However, you may end up on a crowded bus.
The Bus Network from Liberia Airport to Tamarindo is often inconsistent. Bus drivers tend not to stop sometimes even if a stop has been requested so make sure you signal the driver the moment you see the Tamarindo bus stop.
Tamarindo Transfers and Tours offers shared shuttles from Liberia Airport to Conchal, Pinilla, Nosara, Samara, Mal Pais, Grande, Avellanas, and Flamingo. The price starts at $20 per passenger per way but there is a minimum of 2 passengers requested so if you're by yourself you will be charged $40 for the individual ticket. The driver will wait in the arrival hall and will be ready for pickup. Reservation must be made online and prior to your arrival.
Shared shuttles are scheduled so you will need to pick a time.
Arrivals between 11:30 AM and 2 PM – Minimum of 2 passengers (Single passenger will pay twice the normal price).

Departure between 9 AM and 12 PM – minimum of 2 passengers (Single passenger will pay twice the normal price)

Arrival and departures outside the time frames above should have minimum of 3 passengers Single passenger will pay thrice the normal price).
Private Transfer Options
Renting a car is the option best suited the free spirited, adventurous, and for those who want to privately explore the beauty of Tamarindo. Alamo offers a good deal for a regular sedan, price starts at $8 to $25 (depending on the vehicle type, make, and model). They can deliver the vehicle to Liberia Airport or a location of your choice.
If you are going far outside Guanacaste province you may want to rent a larger 4x4 as some of the roads in the region are unpaved in this case you will have to pay an additional premium.
From the airport, the fastest way is to go to Route 21 south to Route 155 southwest, and then follow road signs to Avenida las Palmas west until you reach your destination in Tamarindo. Travel time takes 1-2 hours.
For a more convenient and relax trip, especially if you are not into long drives. A private transfer is available from Liberia airport to Tamarindo provided by Tamarindo Tours & Transfers. The price ranges from $100 to $170, depending on the size of your party (one way).
The Mozio Recommendation
Hands down renting a car will be your best option, if you want maximize vacation time and minimize time spent on arranging and waiting for transportation. You will be able to explore Tamarindo and the neighboring coastal towns without worrying about the time.
Starting at $8 per day it is hard to refuse this deal. If you are traveling in groups and don't want to drive on foreign roads, a car service from the airport is the best option. Tamarindo Tours & Transfers also offers airport transfers, the price starts at $100.
Moving AROUND Tamarindo
There are many options to choose from to explore Tamarindo. If you are in a group, you may want to rent an electric golf cart, provided by Tamarindo Golf Cart Rental, to avoid paying for gas. Tamarindo Golf Cart Rental offer starts at $50 per day.
If you want to explore this travel destination using a bike, Kelly's Surf Shop is the best place to go. The price starts at $10 for 9 hours and $15 for 24 hours .
El Gringo Rentals offers the best and most cost friendly short term and long-term motorcycle rental in Tamarindo. Motorbike rentals starts at $45 to $75$ plus a $10 insurance fee per day. El Gringo is located 100 meters south of Taller Molina, Huacas, Tamarindo.
The Frugal Option
Renting a car remains the best and cheapest option at Tamarindo. With prices starting at $8 per day, it's simply a bang for your buck. Car rental office of Alamo, Budget Car, Hertz, etc. are available in Tamarindo.
Another great way to experience the beauty of place is strolling on a motorbike. Rented from El Gringo Rentals from $45 to $75$ plus a $10 insurance fee per day. El Gringo is located 100 meters south of Taller Molina, Huacas, Tamarindo. Nothing beats the ability to go whenever and wherever, plus the adventure on wooded trails with the most scenic views.
Taxis are always available in the area if you don't want to drive and just want to enjoy sight-seeing. Some use meters but most will negotiate for the price so make sure to ask a local what the reasonable price is for a taxi ride to your destination.
Are Rideshare & TaxiApps Readily Available In Tamarindo?
Available On-Demand Providers
No known on-demand providers available in this area
Not Available Options
cabify

uber

lyft

grab

freenow

gojek

didi

bolt
Car Rental Options
There are multiple car rental agencies in Tamarindo. Mapache, Hertz, Budget, Alamo, Vamos, and Toyota Car Rental to name a few. The price starts from $8 to $10 on sedans and $10 to $20 on compact SUVs per day. A number of rental agencies require a minimum rental period of 3 days to a week.
It is best to check each rental companies websites for changes in prices and terms & conditions.
Day Trips Around Tamarindo
Playa Grande
Playa Grande (commonly known as Salinas) is one of the towns in Guanacaste Province, just north of Tamarindo. The long and gold beach of Playa Grande attracts eco-tourist and surfers of all levels. It is also the home and sanctuary of the endangered Leatherback turtle.
From Tamarindo, you may take a taxi to take you to Playa Grande. Travel time is between 30 to 45 minutes and cost around $35 to $40 per trip. Another way is by crossing the estuary from the north end of beach Tamarindo through a water taxi.
There are locals are offering taxi boat service which cost $3 to $5 per person each way. The drop off will either be on the opposite bank or the crossing up the river outside Hotel Bula Bula.
Playa Avellanas
One of the best beaches in Tamarindo area, Playa Avellanas is a surfer's paradise. The locals even call it "Little Hawaii" due to its world class waves. Avellanas Express offers a shuttle service which starts from Neptuno Surf Shop (near Aqua Disco) to Playa Avellanas. The shuttle runs every 2 hours and cost approximately $8 per person. There's no public bus route going directly or near Playa Avellanas hence is best to take the shuttle service or a taxi. The taxi cost from Tamarindo to Playa Avellanas is approximately $30 each way.
Isla Capitan
If you are an experienced surfer, you can reach Isla Capitan by paddling using a surf board or a kayak. From Tamarindo beach break, you can walk to Captain Suizo in about 15 minutes until you reach the surf at the south end of the beach. It takes 30 to 45 minutes paddle via surf board or kayak from Captain Suizo to Isla Capitan. Iguana Surf offers Kayak and surf board rentals, price starts at $15. Sol Eco Adventures offer a tour for 3 hours, price starts at $55 per person.
Tenorio River
If your travel plan is to experience a heart pumping adventure, white water rafting in Tenorio River may be just the answer. Paddle and maneuver your way to through the eight miles rapids. Desafio Adventures offers a package tour for $153 per person including:
Door to door transportation
Snacks and lunch
Professional tour guide
Equipment
Free WiFi
Tenorio River is part of Tenorio Volcano National Park. Only 1000 visitors are allowed in the park throughout the day with 500 people on the trail at a time. Once the first 500 people are in the park, the rest of the visitors will have to wait until the people leave.
A taxi ride from Tamarindo to Tenorio National Part cost approximately $130 one way
You may also be interested in:
Subscribe to Ground Control by Mozio Newsletter
Receive useful travel guides and promotions right to your inbox every other week