Getting to
Santa Barbara, California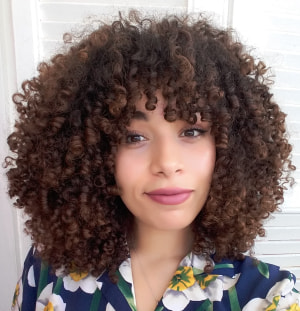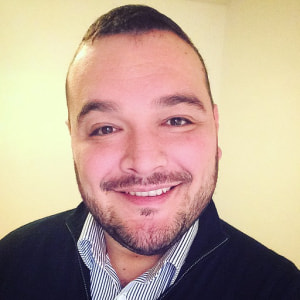 Whether you are a water lover who is looking for a unique surfing experience, or you are looking for an escape to nature, Santa Barbara welcomes you and makes it super simple to get there. You can get to this travel destination by train from $27, Uber starting at $30, or simply by bus at $4.90. Moving around Santa Barbara is easy as well with many public means of transport available from $1.
Book a transfer with Mozio
Airport Shuttles, Taxis, Buses, Transfers & Limousines, anytime and everywhere. Reliable and cheap airport transfer is one click away from you.
Trustscore: 4.8 / 5
6,211 reviews
Rating: 4.75 / 5
771 reviews
#28 of 254 Transportation
in New York City
Santa Barbara key information
With its vast beaches, mountain views, and Spanish influence, Santa Barbara is considered the American Riviera.
Consider buying your pre-paid parking card in advance in order to prevent all possible issues related to parking and avoiding the related fines.
If traveling from abroad, it is important to change your currency to US Dollars since this is the only accepted currency.
The tricky part
Although going around within a Santa Barbara city can be possible by foot or bicycle, it will be hard to move from one city to another without the use of public transportation or on-demand service as the top two options for cheap or comfortable journeys respectively.
It is also important to bear in mind that Santa Barbara County also includes a city with the same name: "Santa Barbara". As a result, you need to be extra careful when planning your trip, because it can take up to 3 hours to move from one town to another within the same county Santa Barbara.
Getting to Santa Barbara
The American Riviera is easily accessible through the Santa Barbara Municipal Airport that offers many flights, from and to major hubs like Los Angeles, San Francisco, Las Vegas, etc…
If Santa Barbara is a part of your California trip you can get there from downtown Los Angeles by Train via Amtrak, running every 4 hours from 5:45 AM to 10 PM for an affordable price starting from $27. The trip will be for a duration of 2 hours 35 minutes, however, the train will provide you with a comfortable ride and the chance to enjoy the beautiful sceneries along the way.
You can also opt for a more direct way by simply taking an UberX for a price of $30 for a more comfortable and flexible road trip.
However, if you are on a tight budget, you can just travel by bus for a cheap fare starting from $4.90 available from 6 AM to 11:05 PM.
By car, you can travel to Santa Barbara from the south, Los Angeles and San Diego, or south from San Francisco through the 101 Highways. You can also drive from the west, Las Vegas, via the 15 highway.
Goleta: If you wish to go a sea adventure with dauphins and sea lions, have a once in a lifetime surfing experience, or discover the mountain wonders on the Playgrounds hiking trail, then a trip to Goleta, "The Good Land", is a must. Only a couple of minutes away from the Santa Barbara Airport (SBA), you can just take the line 11 bus, available every 30 minutes from 6 AM until midnight, for a very cheap price starting from $1. However, if you wish to have a more comfortable ride, you can just take a taxi for an average fare starting from $7 or an Uber starting from $13.
Montecito: If you are seeking a luxurious escapade, with a chic vibe, a celebrity-like shopping experience, Montecito is the place for you. Home to many celebrities, such as Oprah Winfrey, the town provides you with not only a luxury relaxation but also allows you to go on hiking and other outdoor adventures. Getting there from the SBA is easy either by bus lines 11 and 14 for a price starting at $2, a taxi starting from $55, or by Uber starting at $29.
Summerland: If you are looking to escape from the noise of the city to the relaxing nature and enjoy the seaside wonderland of Summerland, you can just hop on the bus and get to your destination through bus lines 11 and 20 for a basic fare of $2 and a 1-hour and 50-minute trip. However, if you wish to get there faster you can either take a taxi for a fare starting at $60 or an Uber for $32.
The Frugal Option
Public transportation in Santa Barbara is easily accessible and easy to use providing you with the most cost-effective alternative to getting to your destination. You can simply take the bus to move from one town to the other for a basic fare of $1 for short-distance trips or $2 to $3 tickets for longer distances. It is important that in most cases the buses run from 6 AM until midnight and are available almost every 30 minutes. The case is the same for weekdays and weekends, so there is no need to take special precautions depending on the day of your arrivals. The most used and trusted bus companies cooperating in Santa Barbara are Greyhound and Flixbus providing service all around Santa Barbara County with an easy to understand extended bus network.
When going to Summerland or Montecito, make sure you take bus line 11 then switch to bus lines 20 and 14 respectively at the transit center.
As for Goleta and Santa Barbara, transits are not required, and bus line 11 will take you straight to your required destination.
Although traffic can be very bad in California, just make sure to avoid rush hours when making your booking, or taking into consideration the time that might be spent in traffic while planning your activities.
Private Transfer Options
There are many available private vehicle options in the Santa Barbara Airport, from private cars to taxis and on-demand rides. You can book a sedan with a driver for a cost starting at $75 or a private van starting at $100. An Uber ride however starts at $23 and a taxi ride as a middle-ground option for a cost starting at $40.
The Mozio Recommendation
If you are on a low budget, the best option is to use public transportation for a basic fare of $1-$2 at a very good frequency and an extended network.
However, if you are searching for a more affordable option while still keeping within your budget, you can use the Uber for a decent price starting at $23.
But if you want the full luxury and more personalized experience, you can book a private sedan with a driver and enjoy your ride for a price starting at $75.
Getting AROUND Santa Barbara
Due to its accessibility and wide network, public transportation is considered as one of the most convenient ways of traveling within Santa Barbara. The bus network provides easy access to every city and town in the county at the cheapest prices, available almost every 30 minutes from 6 AM until midnight. However, you can opt for a more comfortable and flexible experience by booking your Uber ride.
The Frugal Option
There are two main stations in Santa Barbara through which the bus lines operates: First the Santa Barbara station, connected to both the train and the bus networks and is considered as an intersection between both networks allowing train passengers to transfer to the bus service if needed.
Second, The Transit Center, serving as the connection between southern cities, such as Los Angeles and San Diego, and the transit station for switching bus lines to the ones corresponding to the final destination.
The cost of public transportation depends on the distance of the journey:
Santa Barbara to Montecito: $2
Santa Barbara to Santa Maria: $6
Santa Barbara to Isla Vista: $1
Santa Barbara to Toro Canyon: $1
Santa Barbara to Summerland: $2
Santa Barbara to Goleta: $1
Santa Barbara to Carpentaria: $1
Are Rideshare & TaxiApps Readily Available In This Resort?
Available On-Demand Providers
uber

$3.57/mile

lyft

$3.42/mile
Not Available Options
cabify

grab

freenow

gojek

didi

bolt
Car Rental Options
Consider buying your pre-paid parking card in advance in order to prevent all possible issues related to parking and avoiding the related fines. If traveling from abroad, it is important to change your currency to US Dollars since this is the only accepted currency.
Toro Canyon
If you are a nature lover, then your travel plan should include taking a day trip to Toro canyon to visit the Toro canyon park and the sacred place garden, and enjoy the relaxing nature and amazing beaches. You can reach this secret gem for a $1 bus ride using the 20 bus line or by Uber for $20.
Santa Maria
Don't miss out on the Santa Maria Wineries and amazing local specialties like the Santa Maria-style barbeque. You can get there for only $6 by bus or by Uber for $30 and enjoy the Historical Society Museum chronicles and the rare birds at the Preisker Park.
Isla Vista
As the residence of many of students from the University of California and home to the movie-like house party, the Isla Vista is considered as the perfect travel destination for youngsters to enjoy their free time and check the Anisq'Oyo' Park and the beach at the base of Del Playa Drive. You can reach Isla Vista by bus for on $1 or by an Uber for $25.
Mission Canyon
Visiting this destination will allow you to dive in history by visiting the Santa Barbara Mission, discover the many mysteries of the Santa Barbara Museum of Natural History. You can easily get there by a $17 Uber straight to your destination of a taxi for $15.
You may also be interested in:
Subscribe to Ground Control by Mozio Newsletter
Receive useful travel guides and promotions right to your inbox every other week