Getting to
Punta del Este, Uruguay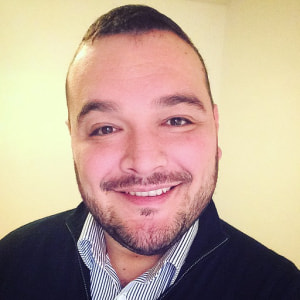 Punta del Este is known for its relaxed style with luxury athmosphere, this travel destination is also known as "The Hamptons of South America". Getting there is not hard with many connections to Uruguay's Capital city, Montevideo by bus from $7 and Argentina's Capital, Buenos Aires by slow ferry starting at $60. To move around the city, renting a bike for 2 hours for $8 is the best way to move freely. Otherwise, an Uber will cost you $2.13 per mile.
Book a transfer with Mozio
Airport Shuttles, Taxis, Buses, Transfers & Limousines, anytime and everywhere. Reliable and cheap airport transfer is one click away from you.
Trustscore: 4.8 / 5
6,211 reviews
Rating: 4.75 / 5
771 reviews
#28 of 254 Transportation
in New York City
Punta del Este Key Information
The Uruguayan coast is not exactly tropical warm. The wind is a constant and strong currents catch anyone off guard. Caribbean neighbors will probably find Punta nights (not to mention sea water) cold and windy. Either way, it does not matter if you are resistant to cold or not, the strong night wind can catch you off guard, so it is recommended to bring something warm, pants, shoes or something to cover your neck and thus avoid a cold that could ruin your holidays.
The tricky part
Punta del Este is considered to be a very expensive and exclusive place to travel to in general, so unless you wish to travel outside their high season (Summer which is between December and February) it is not a recommended place for people looking not to overspend.
Uruguay in general is considered to be a very safe place to travel to. It is the second lowest crime country in South America. Travellers are still recommended to keep an eye on their belongings and valuables while on the beach and to keep their windows closed in their vehicles specially during the summer which is their high season.
Getting to Punta del Este
Best known for being a glamour coastal city, also called "The Hamptons of South America" travellers chose this destination for the variety of beaches, for the outstanding night life and markets, diverse music festivals and luxury hotels.
There are 4 ways to get there:
By Plane: Flying there means that you'd be arriving either to Carrasco international airport in Montevideo or to Laguna del Sauce International Airport in Maldonado.

By Boat: Another common way of travelling there if you are coming from Buenos Aires (Argentina) to Sacramento, Colonia or Montevideo (Uruguay) is The Buquebus ferry service. Some of them continue to Punta del Este.

By Bus: International bus services are available from Chile (Santiago de Chile) , Brazil (Sao Palo, Rio de Janeiro and Porto Alegre) Paraguay (from Asunción) and Argentina (from most provinces) and are considered very safe options.

By Car: if you are coming from Brazil or Argentina you may also drive there through any of their linked cities. If it is Argentina, through Entre Ríos or Buenos Aires. If it is through Brazil, through the cities of Chuy , Bella Unión, Artigas, Rivera, Cerrillada, Aceguá, and Río Branco.
The Frugal Option
Punta del Este overall is not recommended for tourists traveling on a budget since it is best known for being very expensive in terms of quality-price concerning food and accommodation.
Still, the cheapest way of getting there, if you are departing from Buenos Aires, is taking a slow Ferry from Buenos Aires and then travel by bus to Punta del Este. You can book the tickets from Buquebus that provides options for Tourist, Bussiness, and 1st class. The prices range from $60 to $140 and the total ride time is 5 hours.
If you are departing from Montevideo, you can book a ride on a shared Bus with Copsa or at Cot, which provide services every hour and the prices start at $7. The total ride time is 2 hours and 10 minutes.
Private Transfer Options
There are different options for private transfers:
From Carrasco International airport: you can book a private service through Suntransfers or you can take a regular taxi at the airport. Prices there start at $251. Uber is the cheapest option starting at $92. The total ride time is 1hr 40min.

From Laguna del Sauce airport to downtown Punta del Este you can take a regular taxi at the airport that starts at $55 or you can book an Uber for a cheaper fare starting at $33. The total ride time is 15 minutes depending on traffic.
The Mozio Recommendation
The most practical and cheapest way is to take the bus from Carrasco International Airport if you are departing from Montevideo. There are buses every 45min to 1hr that go directly to Punta del Este. If you are traveling during their high season you can book them in advance on Copsa or at Cot The ride time is 2hr 10 min and the price starts at $7.
Moving AROUND Punta del Este
As Punta del Este is a small city, the most practical way of getting around is walking or using public transportation. There are bus stops every 2 blocks approximately and with a 15-minute frequency. Keep in mind that you will need to exchange local currency to be able to take the bus.
The Frugal Option
Punta del Este is mainly a walking town due to the short distances. So the recommended way to get around is either to walk or to rent a bike. You can book them on RentaBike Uruguay and prices start at $8 for 2 hours up to $19 for the day. There are over 60 cycling routes in Punta del Este and it is consider a very safe place for tourists looking for this type of activity.
Are Rideshare & TaxiApps Readily Available In Punta del Este?
Available On-Demand Providers
uber

$2.13 per Mile
Not Available Options
cabify

lyft

grab

freenow

gojek

didi

bolt
Car Rental Options
There are many available services to rent a car in Punta del Este, it is also very recommended due to the small distances between their main tourist areas: Hertz, Alamo, Sixt, National Car Rental, Thrifty Car Rental, Punta Car, EuropCar, and Enterprise Rent a Car.
Pick up point: Carrasco international airport in Montevideo, prices start at $33 per day and the distance is 121 kilometers to Punta del Este.
Pick up point: Laguna del Sauce International Airport, prices also start at $33 per day. Basic rate includes total insurance.
Day Trips Around Punta del Este
Casapueblo
Located 13 kilometers from the center of Punta del Este is the magnificent work built by painter Carlos Páez Vilaró. A regular taxi will cost $29 but the best option is an Uber for $15.
Punta del Este Lighthouse
Built-in 1860 and kept in perfect conditions is a beautiful location for tourists to do a quick visit during the day, if you don't have any travel plan. As it is only 10 minutes away from downtown it is recommended to bike there or simply walk to enjoy the view.
Isla de Lobos
It currently has 180,000 sea lions and it is considered a great family activity in Punta del Este. You can take the public bus from downtown Punta del Este for $1 per person and then hire a boat in the port or through Calypso. The cost $80.
You may also be interested in:
Subscribe to Ground Control by Mozio Newsletter
Receive useful travel guides and promotions right to your inbox every other week