Getting to
The Outer Banks, NC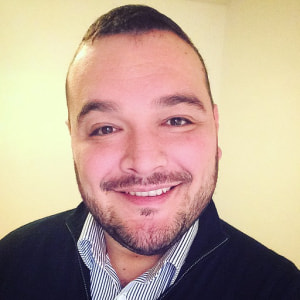 Along almost the entire North Carolina coast, there is a cluster of unspoiled beach communities and natural landscapes, known as the Outer Banks. Getting to this remote strip of barrier islands is simple from First Flight Airport with your own vehicle, renting a car, by taxi or booking a ride from $100. Moving around by ferry starts at $1.
Book a transfer with Mozio
Airport Shuttles, Taxis, Buses, Transfers & Limousines, anytime and everywhere. Reliable and cheap airport transfer is one click away from you.
Trustscore: 4.8 / 5
6,211 reviews
Rating: 4.75 / 5
771 reviews
#28 of 254 Transportation
in New York City
The Outer Banks key information
Take walks on the sandy beaches, explore historical attractions, tour many villas adorned with lighthouses, or visit sand dunes from where you can fly with a hang glider. Or you can do the same as many of the visitors: enjoy the beach life and appreciate the sunset.
The tricky part
The most difficult part is moving around the area, although there are local taxi companies you can call if needed, rates are very high, sometimes they will not service particular areas, and some don't even work 24/7 either
Uber and Lyft are available but not recommended as a hefty bill will easily be racked up going from one attraction to the next.
The Outer Banks is a long stretch of beaches and sightseeing spots and there isn't a public transport system so you definitely need your own.
Getting to The Outer Banks
The area has one public airport, First Flight Airport (FFA) which is also a national park. It's there that the Wright brothers experimented with their first aircraft prototypes and where the first heavier-than-air aircraft flight occurred but there are no commercial flights at this airport, only chartered.
The other two closest airports are Norfolk International Airport (ORF) (82 miles north) which is about 1.5-2 hours drive and Raleigh Durham International Airport (RDU) (192 miles west) which is about 3.5 hours drive. Both airports offer car rental agencies on-site.
These estimates can change depending on the season, traffic, and time of the day. It will also change according to your actual destination town and if it's located north or south.
If you travel to Norfolk International Airport, you will cross Virginia and arrive at Kitty Hawk. If you come from Raleigh-Durham International Airport, you will pass through several bridges over the water which makes it a very scenic drive and arrive into Whalebone.
From both points of arrival, you can drive north or south depending on where exactly you're staying.
The Frugal Option
The cheapest way to get there is by driving your own car or renting one. This will allow you to get from the airport to your destination and get around during your stay.
Private Transfer Options
If you are coming from Norfolk Airport you can take a private van starting at $217 from Mozio or an Uber/Lyft, which starts at around $100.
If you are coming from Raleigh-Durham Airport, you can take a private sedan starting at $640 from Mozio or an Uber/Lyft which starts at around $140.
The Mozio Recommendation
Your best option, all in all, is to rent a car. Whether at the airport upon arrival or once you get there. The reason being is that there is no actual public transportation so anything private is costly.
Getting AROUND The Outer Banks
The Outer Banks is a travel destination where getting around is fairly easy by car. Whether it is a rental or Uber/Lyft. You can also find a few local taxi companies but their rates are significantly higher.
There is no public transportation such as buses, trains, etc. only ferries for certain islands.
Parking may be an issue and you need to make sure you don't park on the main roads or any areas that are not clearly marked as such.
There is also a ferry service for passengers and vehicles that serve the areas of Hatteras, Ocracoke and Cedar Island.
The Frugal Option
The cheapest way to get around is to use your own car/rent one, it will cost you less to rent a car than using Uber/Lyft or private taxis.
Travel between islands:
From Hatteras to Ocracoke Take the ferry, it costs $3 per passenger. Free for children under 3. Bicycle tickets cost and additional $1. Crossing time is 1 hour.
From Cedar Island Take the ferry. A single passenger ticket costs $1 (free for children under 5) and a vehicle up to 20 ft. costs $15 (more if it's bigger, less if smaller). Crossing time is 2.5 hours.
Schedules vary according to the season and destinations and are regularly updated. You can find this information as well as online ticketing at North Carolina's Department of Transportation's website.
Are Rideshare & TaxiApps Readily Available In This Resort?
Available On-Demand Providers
uber

$2/mile

lyft

$3.47/mile
Not Available Options
cabify

grab

freenow

gojek

didi

bolt
Car Rental Options
Make sure you confirm with the company that you are allowed to drive the car out of state if you are booking at Norfolk International airport which is located in Virginia while the Outer Banks are in North Carolina.
The best prices we found are as follows: Pickup/drop off at Norfolk Airport
Alamo: Sedan, 5 passengers, 2 bags. Starts at $31 a day.
Enterprise Rent-A-Car - Sedan, 5 passengers, 3 bags. Starts at $35 a day.
Pickup/drop off at Raleigh Durham Airport
Thrifty: Compact sedan, 5 passengers, 1 bag. Starts at $39 a day.
Pickup at Raleigh Durham Airport /drop off at Outer Banks (Kill Devil Hills)
Enterprise: Compact sedan, 4 passengers, 2 bags. Starts at $150 a day.
Parking on the street is not allowed in most communities. Parking spots will be clearly marked where available. If you are staying at a hotel, Airbnb or vacation rental, most likely they will have their own parking available.
When parking close to beaches, make sure you do it where it's clearly allowed. Most communities will have parking areas properly signaled. Towing is strictly enforced so be sure your car will get towed if you park where you shouldn't or will end up with a ticket.
Another attraction of the Outer Banks is that on some beaches, cars are allowed to enter once you apply for a permit and the car is a 4x4 vehicle.
Corolla/Carova beaches (where the famous wild horses are seen): No permit required to drive, but parking permits are required on the Friday before Memorial Day until midnight on Labor Day. It costs $50 for a 10 day period. You can request a parking permit from Currituck County.
South Nags Head Hatteras/Ocracoke beaches: Permit required. It costs $50 for a 10 day period. You can request it from Cape Hatteras National Seashore.
Day Trips Around The Outer Banks
Lighthouses and Ocracoke Island
The Outer Banks are also famous for their lighthouses. You can make your own travel plan by tracing a driving route to visit most of them in a day. Start with Bodie Island Lighthouse, then to Cape Hatteras Lighthouse, then to the Hatteras-Ocracoke Ferry Terminal and take a ferry to Ocracoke (you won't be able to take your car there). Once there head to Ocracoke Lighthouse walking (20 min.) or take an Uber/Lyft (starts at $6) It's a great place to spend the day at the beach, arrive in the morning and leave in the afternoon. You can find information about schedules and tickets from North Carolina's Department of Transportation.
Corolla Beach
You can get there by car and spend the day, travel time depends on where you're staying. For example: from Kitty Hawk, it takes about 30 minutes.
Driving on the beach is allowed once you get a permit. You can obtain one from Currituck County. Here you can see the famous wild horses.
Wright Brothers Memorial and Cape Hatteras National Seashore
This is a must for anyone who is interested in aviation and history. Here's where the Wright brothers made their first attempts at powered flights. Start your day here and drive along the shore to Cape Hatteras National Seashore which is also a national park. There are a few strip malls and restaurants along the way but the real attractions are the beaches. Driving is allowed on certain beaches but you need a 4x4 vehicle. If you drive without stopping it takes about 1.5 hours but make sure you stop along the way to enjoy the scenery and take pictures.
You may also be interested in:
How to get to Punta Cana, Dominican Republic?
by Jeremias Padilla

about 2 years ago
Subscribe to Ground Control by Mozio Newsletter
Receive useful travel guides and promotions right to your inbox every other week