Getting to
Staten Island, New York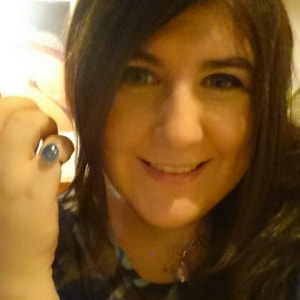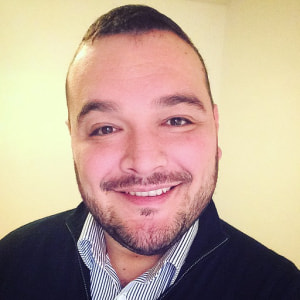 The southernmost borough of New York, Staten Island is well known for its Zoo, The Snug Harbor Cultural Center, Botanical Garden, and Children's Museum. Connected to Manhattan via the Staten Island Ferry running across New York Harbor and transporting passengers for free, make sure you include this island of adventure in your travel plan. It can also be reached by car crossing the Verrazzano-Narrows Bridge from $74, or with a professional private driver from $114. The Staten Island Railway will get you there for $2.50 from Manhattan.
Book a transfer with Mozio
Airport Shuttles, Taxis, Buses, Transfers & Limousines, anytime and everywhere. Reliable and cheap airport transfer is one click away from you.
Trustscore: 4.8 / 5
6,211 reviews
Rating: 4.75 / 5
771 reviews
#28 of 254 Transportation
in New York City
Staten Island Key Information
Without skyscrapers, wide avenues, downtown feel... the landscape of Staten Island is quite different to that of Manhattan. This borough offers a chill and relaxed atmosphere, lush with nature, forests, and shores, mansions across the hills and mostly a residential area. You will also find lots of historic buildings and colonial architecture dating from the times before the US was the US.
Staten Island is, without a doubt, the safest borough in New York city with it being a very wealthy residential area.
Even if Manhattan has the most expensive rents and hotel prices, there is also a high poverty index, meaning the gap between rich and poor people is significant. This is something you will not see in Staten Island.
The tricky part
Staten Island, located at the South of Manhattan and West of Brooklyn, is a mainly residential borough of New York City filled by lush parks and nature making it almost unknown to tourists and offering secret locations mostly known to locals. There are no skyscrapers in Staten Island, but instead the highest hill on the East Coast and plenty of nice beaches overlooking Brooklyn and New Jersey.
Moving around Staten Island can be tricky due to the fact that the borough is scarcely populated in spite of its size. Most popular locations are far from each other and the lack of a subway network makes it difficult to navigate this area.
Staten Island is the only borough situated completely outside the famous Subway lines and completely isolated from the vast Subway network connecting the other four boroughs of New York. Only one train line reaches to the middle of Staten Island vertically making most locations unaccessible by train.
Day trips and tours to Staten Island are virtually non existent so beware if you are offered a tour to this borough when visiting New York City.
Getting to Staten Island
In comparison to the other boroughs of New York, reaching Staten Island can only be done by use of the Staten Island Ferry or through the Verrazzano-Narrows Bridge from Brooklyn since you will need to cross the river.
Regardless of how you arrive to New York City (either to JFK Airport, Newark Liberty, or La Guardia if coming by air, to Port Authority Terminal if coming by bus, to Grand Central or Pennsylvania Station if coming by train) a connection to the Staten Island Ferry Whitehall Terminal or to the Verrazzano-Narrows Bridge from Brooklyn will be necessary to reach Staten Island.
Located south of Manhattan, Newark Liberty is the closest airport to Staten Island allowing you to take the ferry from World Trade Center. La Guardia and JFK Airports being further from this borough will force you to cross Brooklyn into the Verrazzano-Narrows Bridge to get to Staten Island.
If travel by bus arriving at Port Authority Bus Terminal in Manhattan, you will find a connection needed to World Trade Center to catch the ferry to Staten Island.
A great number of people chose to travel to New York City by train to either Grand Central Station using the Metro-North Commuter Railroad that connects Manhattan with the south-eastern suburbs and towards Connecticut, or to Penn Station with Amtrak, New Jersey Transit, the Long Island Railroad (LIRR), or PATH (Port Authority Trans Hudson). From either terminal make your way to World Trade Center and catch the Staten Island Ferry.
The Frugal Option
Possibly the most important piece of information to highlight... The Staten Island Ferry is completely free of charge! Funded by the City of New York as a public service, the ferry counts with a cafe and large windows for sightseeing as you cross to Staten Island with unique views from New York on its 30 minutes voyage.
The Staten Island Ferry departs from Whitehall Terminal on Whitehall Street in the Financial District every 15 minutes and runs the 24 hours of the day, every single day of the year.
You can make your way to Whitehall Terminal by bus using lines M55 (from 44th Street), M15 (all down the 2nd Avenue), and M20 (down 8th Avenue) or subway lines N (from Union Square to Cortlandt Street Station), R and W (Herald Square to the World Trade Center), and 1 (from 18th Street Station towards South Ferry Station).
From Newark Liberty Airport, closest to Staten Island, you can take bus line 62 to Penn Station where you can board bus lines A, C, or E to the World Trade Center stop where you would walk towards Cortlandt Street and take the subway's line 1 to South Ferry to board the Ferry to Staten Island.
From JFK Airport take the AirTrain's Green line towards Howard Beach for $7.75 and board the A Train there for $2.75. Cross towards Jay Street and take the N subway line into Manhattan - Whitehall Street for the South Ferry.
From La Guardia Airport, walk towards the 94 Street and Ditmars Boulevard to board the Q33 bus to Roosevelt Avenue Terminal where you will board the R subway line into Manhattan, exiting at the Whitehall Street Terminal to pick up the ferry. This is the cheapest way of all, as you'll be only paying for two $2.75 tickets plus the $1 MetroCard.
By Car
Staten Island can also be accessed through Brooklyn by use of the Verrazzano-Narrows Bridge connecting both boroughs.
There is a toll charge of $19 for all non-residents that will need to be added to the cost of the taxi, on demand ride, etc.
An Uber or Lyft from JFK is about $85, from LaGuardia Airport from $75, from Newark Liberty from $55, for a vehicle for up to three passengers with one piece of luggage each to Saint George located in the northernmost part of the island right by the Verrazzano-Narrows Bridge.
Private Transfer Options
Just as there is a public ferry hosted by the City of New York, it is also possible to hire a private ferry for your party. Mainly used for hosting private events such as weddings and graduation ceremonies, these ferries can also be booked from The NY Water Taxi offering the unmistakable black-yellow checkered yatches ideal for special occasions.
The NY Waterways is another company which offers charter transportation between the islands operating from New York and New Jersey as well.
You may also rent your own private yatch. Different options are offered from SAILO with prices starting at $490 per day.
Most of these private options will depart from the Chelsea Piers on the West Side of Manhattan located between 17th and 23rd Streets.
The Mozio Recommendation
The general consensus is, without a shadow of a doubt, the Staten Island Ferry. It is free and very comfortable, it has been prepared for tourists and locals alike.
Getting into Whitehall Street to catch the ferry is up to the traveller as there are many options. Buses, Subway, Uber, private drivers, etc. But why pay a toll of $19 plus a car fee when you can easily cross with the ferry?
Furthermore, the ferry itself is a tourist attraction, offering great views of the Manhattan and Brooklyn Skyline. The Liberty Statue is visible from the ferry as well.
Moving AROUND Staten Island
The fact that Staten Island is pretty far from Manhattan added to the lack of connection to its subway network makes connecting to the other boroughs a bit of a challenge.
A limited number of trains and do not connect the whole of the borough making transportation service options scarce.
Distances are long so walking from one location to the other may result in a miles-long walk and not a suitable option for all.
People visiting the island may chose for on demand options like Uber and Lyft, buses, or bike rentals.
Renting a vehicle and using the Verrazzano-Narrows Bridge to Brooklyn may be a good option but you will need to factor in the $19 bridge toll in and out of Staten Island. This toll will have to be paid each time you cross the bridge.
The Frugal Option
Since Staten Island is part of New York City, the MetroCard and MetroCard weekly pass can be used for the train and buses inside the island.
The regular MetroCard costs $1 and can be recharged with money to be used as-you-go with each individual ticket costing $2.50.
The weekly pass is $30 and valid for 7 days straight with unlimited access to buses and subways making it a great value for the cost.
The Staten Island Railway (otherwise known as SIR), available 24/7, is the only train line accessing Staten Island and runs from north to southeast in a straight line leaving a lot of areas particularly in the west part of the island disconnected from this means of transportation.
The SIR connects Saint George in the northern part of the island down to Tottenville nearing the east side.
A very popular option to move around Staten Island is on the wheels of a bike. During Spring, Summer and Autumn, many enjoy this green option across the island. Given Staten Island is mostly a colonial and residential borough, it has a lot of parks, beaches and natural areas to be appreciated from a bike.
The Compromise Option
On demand rides are the most popular choice with Uber and Lyft leading the market due to the lack of subways and buses. Uber becoming more and more popular due to its carpooling option allowing strangers to use the same vehicle and sharing the cost of the ride. An UberX from St. George to Todt Hill for instance is $20.
If you don't have WiFi or celular data available to use the Uber app, taking a local taxi is very easy. You will distinguish the license displayed onboard, these vehicles are regulated by the city's Taxi authority. The sign on top of the vehicle indicates when the vehicle is on duty if the light is turned on. With a minimum fare of $3 and increments of $0.50 every minute. An additional $1 surcharge during the week between 4pm and 8pm and a $0.50 added after 8pm to 6am.
Taxis can be paid in cash, credit card, or debit card and you must include a tip of 15% to 20%. Tolls will be added to the fare if you must cross a bridge or tunnel.
Are Rideshare & TaxiApps Readily Available in Staten Island?
Available On-Demand Providers
uber

lyft

cabify

bolt

grab
Not Available Options
freenow

gojek

didi
You may also be interested in:
Subscribe to Ground Control by Mozio Newsletter
Receive useful travel guides and promotions right to your inbox every other week