Getting to
New Orleans, United States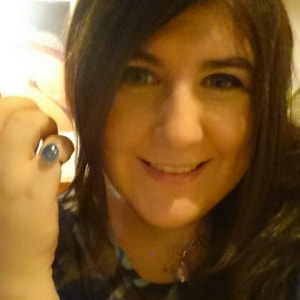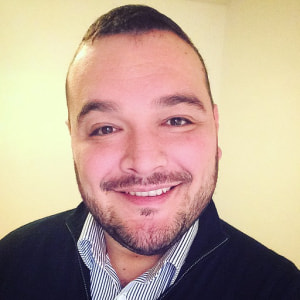 Key Information
We do not recommend visiting New Orleans in July and August. It is extremely hot and humid.
The city is in surrounded by a swamp, so the heat and humidity and insects make it quite unpleasant.
Bourbon Street might find itself blocked by gatherings of Christian fundamentalists. We recommend to avoid driving down this area.
Against popular belief, New Orleans is a great place for the whole family. And there's important museums such as the National WWII Museum.
As a tip for better social etiquette, it is respectful not to talk or ask about Hurricane Katrina; more than 1500 Louisianans died during the catastrophe.
If you have rented a car or driving from a nearby city, please do not leave valuables visible in your vehicle. Unfortunately New Orleans is not the safest city of the US and it is very likely your window will be broken and whatever was left inside stolen.
The same goes for parking cars in lonely side streets. The emergency tire can be stolen, same for the GPS of your vehicle. Rented cars offer the service of insurance against these types of theft.
Don't be complacent about safety. New Orleans is a big city and there's a lot of parties and people drinking. Fights are a common thing, especially in areas like the French Quarter. However, just as it is the most popular area of the city, the police watches this area carefully, especially after dark.
There is pick-pocketing. Avoid walking around the street flashing valuable objects.
There's a common trap called 'where you got those shoes' in Bourbon Street New Orleans. You may get asked this by strangers across the street, who expect you to pay them $10 for 'guessing'. They usually harass travellers who refuse, leading to unpleasant encounters.
The Tricky Part
New Orleans gets quite busy during the famous Mardi Gras celebration in mid or late February.
Even outside the celebration civilians and tourists are allowed to walk down the street with alcohol in hand. Something that is banned in many US cities.
Things are different in the French Quarter -it is the most popular and liberal area of the city- where it gets loud and rowdy, celebrations and parties last until late hours in the night. This can be bothersome to some people.
Valets are $35 to $40 per day for them to take care of your car.
Don't forget to tip! Most waiters, waitresses, fortune tellers, and bands at the bars and restaurants live on tips.
By Air
Most travelers will arrive to Louis Armstrong New Orleans International Airport (MSY) with airlines such as Air Canada Express, Alaska Airlines, Allegian Air, American Airlines, American Eagle, British Airways, Copa Airlines, Delta Air Lines, Frontier Airlines, JetBlue, Southwest Airlines, Spirit Airlines, Sun Country Airlines, United.
This airport is the hub for connecting domestic and international destinations such as Toronto, Montréal, Seattle, Cincinnati, Charlotte, Chicago, Dallas, Los Angeles, Miami, Philadelphia, Washington, London, Panama City, Atlanta, Detroit, Minneapolis, New York, Salt Lake City, Austin, Denver, San Antonio, Boston, Fort Lauderdale, Baltimore, Indianapolis, Kansas City, Las Vegas, Nashville, Oakland, Phoenix, Tampa, Cancún, Cleveland, San Francisco.
There is an Airport Express bus service that leaves from MSY with nine daily trips. You will find these shuttles departing from the New Terminal, Level 3.
How to get to New Orleans from MSY
Upon arrival at the airport passengers have the option of using the Airport Express bus service to New Orleans. You can board this bus service in Level 3 of the New Terminal.
Passengers can also choose for a ground transportation option with a private driver.
This means using an Uber, Lyft or hailing a taxi.
Comparing fares and services:
Average Sedan, 3 passengers: Lyft $30 / UberX $30 / Local Taxi $42 / Lyft Lux (luxury car) $50
Large Vehicle, up to 5 passengers: Lyft XL $41 / Uber XL $42 / Lyft Lux Black XL $106 (luxury SUV)
Louis Armstrong New Orleans International Airport Transfers start at $67 when prebooked through Mozio.
By Bus, the frugal option
The largest station in the city is Union Passenger Terminal at 1001 Loyola Ave. New Orleans, located next to the Old Station.
Bus companies such as Megabus, Greyhound and Flixbus operate here.
Houston: Greyhound buses 1596, 1254 and 1246 service this route for $55 departing hourly. It's a 7h trip. Megabus also services this route for $50, 3 times a day.
Jacksonville: Greyhound bus 1209 up to Baton Rouge LA then switching to either 1596, 1254, 1246, 1262 or 3805 towards New Orleans. Tickets are $55 in total. The ride takes about 5h 30m.
Orlando: Greyhound 1247 to Mobile AL, where you'll change to 1563 towards New Orleans. Even if the ride takes 15 hours in total it may require you to spend the night at the station or at a nearby motel, given the second bus only runs up to 10:00 PM. The total price is $107.
Atlanta: Bus 1563 and 1265 are serviced by Greyhound every 2 hours. The ride takes about 9h 20 minutes. Megabus also covers this route once per day. Their fare is $65.
Nashville: A set of buses and connections is needed. Greyhound bus 1159 and 1265 offer a 15h ride in total. Take the 1159 to Montgomery AL and then change to 1265 towards New Orleans. The full price is $120.
By Train, the compromise option
Amtrak is the main train service operating at New Orleans Union Passenger Terminal. It connects to Hammond station towards Chicago (Memphis TN - Jackson MS - New Orleans LA) and Slidell towards New York (Charlotte, NC - Atlanta, GA - New Orleans, LA). Amtrak operates between 5:00 AM - 10:00 PM. Tickets can be purchased at the station.
We have a detailed guide for prices and distances for trains and buses below.
Houston: Amtrak Sunset Ltd. services this route three times a week. The ticket is $70 for a coach seat. The ride takes 9h 30m.
Jacksonville: Amtrak City of New Orleans operates the route once daily for $50. The ride takes 4h 27m.
Orlando: There is no direct Amtrak line from Orlando to New Orleans. You'll need a very expensive connection of three trains and a detour. The Silver Star, Amtrak Piedmont, switch stations at Greensboro and then to New Orleans. This whole ride takes 36 hours and costs $269. A flight is far more convenient.
Atlanta: Amtrak doesn't connect Atlanta directly to New Orleans. You'll need a 2h 45m bus (Greyhound's 1547, 3861, 1523, 1553, 1567 - every 4 hours, $30) towards Birmingham AL. Then from the Birmingham Intermodal Facility towards New Orleans via Amtrak Crescent, a 7h 24m ride for an additional $70. This departs once daily.
Nashville: There isn't a direct Amtrak line between Nashville and New Orleans. You'll need a bus (Greyhound's 1163, 1167 or 1161) towards Birmingham. Takes about 4h 20m and costs $40. At the Intermodal Facility you'll switch to the Amtrak Crescent towards New Orleans for an additional 7h 24 minute ride which costs $70. This train leaves three times a week, so plan accordingly if you want to avoid staying the night in Birmingham.
By Car
Houston (Baton Rouge)

Houston is about 5h from New Orleans by car, using the Interstate Route 45N and then change to route 10E straight and then use the exit 234B to Polydras Street in New Orleans. Through this route you can also visit New Orleans from Baton Rouge.

Orlando - Jacksonville

You can drive directly from Jacksonville accessing the FL-228 then Route 95S from State Street, then straight via Interstate 10W to enter New Orleans at Exit 12D. It's just under 8hs.

Orlando is further away from Jacksonville and so you need to follow the FL-408 from W Anderson Street towards 75N directly to New Orleans. Use Exit 12D to enter the city. This will be around 9hs.

Atlanta

Atlanta is 7 hours from New Orleans. You may drive from Interstate 75S from Washington Street SW, then follow the 85S up to 65S and then access the city via Exit 12D.

Nashville

A lot of travellers also drive from Nashville. It's almost 8 hours. You need to access Route 40E up to 65S. Then continue down that route up to 59S towards Carondelet Street in New Orleans. You'll access the city via Exit 12D.
The Mozio Recommendation
As travellers ourselves, we believe the best type of transportation available for a long trip is the private service. Long flights and jetlag are a fact, so passengers arriving from international destinations will find themselves quite tired upon arrival.
The best is to either use a local taxi or a ridesharing service like Uber/Lyft. Local taxis are more expensive in most cases and they are not large vehicles, so if your group has more than four passengers you will have to leave in more than one taxi.
To be able to use Lyft or Uber an internet connection/mobile data will be needed. MSY Airport itself offers wifi spots, yet it might be difficult to get a proper signal sometimes.
Getting AROUND New Orleans
New Orleans has many options to move around the city.
Public transportation services are divided into buses and streetcars. After the Hurricane Katrina in 2005 the city fully incorporated these means of transportation. The New Orleans Regional Transit Authority (RTA) is the public company operating this service.
It does not matter if you decide to board a bus or a streetcar, both have the same fare and can be paid with the same pass; plus there are varied options for passes involving buses, streetcars and ferries. We have added a detailed guide below for the best budget options.
As for private transportation, local taxis and ridesharing -Uber and Lyft- are available. However, taxis are significantly more expensive than the taxiapps. All these options can be used at any time of the day or night.
Passengers with driving experience may be interested in car rentals. Just outside the main terminal at MSY airport, several renowned companies offer their various vehicles. For instance, a standard sedan for three passengers can cost around $19 per day with a company like Budget. We have a comprehensive list in the car rental section.
Driving in New Orleans can prove to be challenging for those who are not used to big cities. Traffic can get quite heavy at rush hours but he good thing about renting a car at the airport is you can easily return it to the same location when going back for your return flight, and it will allow you freedom for day trips in locations outside New Orleans.
The Interstate routes outside the city are quite peaceful compared to downtown.
By Bus, Streetcar and Ferry
Public transport is serviced by the RTA New Orleans Regional Transit Authority (NORTA).
The RTA has a great app called GoMobile available for Android and Apple devices, which allows you to directly purchase tickets, day passes, 5-day passes and monthly passes.
A one way ticket is $1.25. However, you can choose to purchase a daily pass for $3 and use it on any bus and streetcar as many times as you need within that day. You may also purchase the day pass from the streetcar operator or the bus driver directly but take into account they only accept cash and exact change.
These daily passes are called Jazzy Passes.
Given the Mississippi River is right by New Orleans, ferry services are available. These ferries are also considered public transportation. There are ferry passes available for 5 days and for a full month.
There is an 'Integrated' Pass allowing use of the Ferry, Bus and Streetcar services and is available for one, five and thirty days.
You may also purchase all these passes from the Ticket Vendor Machines. There are four of them located across the city:
2817 Canal Street
Canal at N. Peters RTA Shelter
Canal at City Park Ave. (Cemeteries) RTA Shelter
Canal at Bourbon St. RTA Shelter
We also have a list of ride fares:
Single Ride - $1.25
Single Ride Senior/Disabled Fare (ID is required) - $0.40
Ferry One Way - $2
Ferry One Way Senior/Disabled discount - $1
5 Day Jazzy Pass is - $15
5 Day Ferry Pass is - $18
1 Day Integrated Pass - $7
5 Day Integrated Pass - $30
By Taxi / On Demand
If you don't use public transportation, taxis and Uber and Lyft are another way to go.
On-Demand ridesharing services are -for the most part- significantly cheaper than taxis, and the price difference is usually about 30%.
Cost Per Mile
$2.00
Car Rentals
There are a total of nine car rental companies located at New Orleans MSY Airport.
You will find them at the exit of the terminal. The desks of Budget, Thrifty, Enterprise, Payless, Dollar, National, Hertz, Avis and Sixt.
In all cases you can prebook your ride at each company's website to ease your arrival and have your car ready as soon as you pick up your bags and head out.
Prices start around $19 per day for a small sedan car for up to three passengers.
A car like a Ford Eco for three passengers with Enterprise is $23.
Larger models like a Station Wagon with Thrifty for five passengers starts around $43 per day.
Please note all these prices do not include tax.
Locals do not recommend driving in New Orleans due to the lack of free parking spaces, so finding a free spot or parking meter will be the most challenging part of driving in this city.
Day Trips around New Orleans
In general, having your own or a rented car is the best way to reach these destinations.
Lafayette
The Cajun Swamp. Many tours are offered to this area where the landscape and the Cajun culture blend into an unique experience.
By Bus: 3h 5m bus ride. Hourly buses by Greyhound. Buses 3810, 3845, 1265 from the New Orleans bus station. Prices start at $20.
Train: Amtrak - New Orleans Union Passenger Terminal towards Los Angeles * Union Station. 3h 24m total ride. The train departs three times a week and prices start at $30.
Car: Route 10 via Baton Rouge offers a straight way to Lafayette. The ride takes around 2 hours.
New Iberia and Avery Island (home of the Tabasco Products)
By Bus: Greyhound offers bus 3845 for a 3h35m ride. The bus departs four times a day and prices start at $22 per passenger.

By Train: The Amtrak Sunset Ltd services this route and takes 2h 56 minutes. Train towards Los Angeles Union and departs three times a week. Prices start at $30.

By Car: You can take route 90 from New Orleans, which offers a direct path to New Iberia.

Mozio Rides: Prebook a ride from Mozio

Private Sedan for 3 passenger and 3 bags starts at $553

Private Van for 6 passenger and 6 bags starts at $837
St. Francisville
By Bus: A bus departing hourly from New Orleans Station towards Baton Rouge is serviced by Greyhound bus lines 1281, 1563, 1259. The ride takes 2h10m and prices start at $15 per passenger. Take into account you will need to take a cab or Uber/Lyft from the station, and it's a 34 minute ride.

a taxi ride for 3 passengers starts at $75
Lyft and UberX for 3 passengers start at $52 and $53 respectively
Lyft XL and Uber XL start at $67

By Train: Not available.
By Car: Route 10 takes you directly to Baton Rouge from New Orleans, then changing to route 110 across the city. Once you exit Baton Rouge via the Scenic Highway you will switch to Route 61 directly to Saint Francisville.
You may also be interested in:
Subscribe to Ground Control by Mozio Newsletter
Receive useful travel guides and promotions right to your inbox every other week