Getting to
Myrtle Beach, SC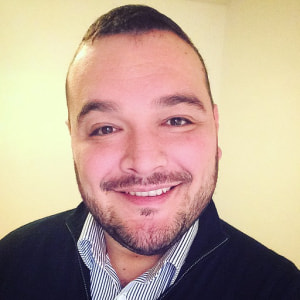 Located on the South Carolina coast, Myrtle Beach has a lot to offer. Although its beautiful beaches and pristine golf courses make Myrtle Beach a relaxing travel destination, this city is also steeped in southern history and offers many fun activities for couples, groups as well as families.
Book a transfer with Mozio
Airport Shuttles, Taxis, Buses, Transfers & Limousines, anytime and everywhere. Reliable and cheap airport transfer is one click away from you.
Trustscore: 4.8 / 5
6,211 reviews
Rating: 4.75 / 5
771 reviews
#28 of 254 Transportation
in New York City
Myrtle Beach key information
Most people travel by plane from other cities to Myrtle Beach International Airport (MYR) which is located 3 miles from the city.
If you can't find a direct connection from your point of origin, the best airport to arrive at first is Hartsfield–Jackson Atlanta International Airport (ATL) which is used by airlines like Delta, American Airlines, and United. It has several flights to Myrtle Beach each day.
You can also find daily flights to Myrtle Beach from Charlotte Douglas International Airport (CLT) in North Carolina and Charleston International Airport (CHS) in South Carolina.
The tricky part
There is a preconception that the area is limited to Myrtle Beach and North Myrtle Beach when in reality there are many other places where to stay and visit along what is called the South Carolina "Grand Strand". These areas tend to be crowded and full of tourists in the summer season. Also, both places are known for the large number of beachfront hotels that may not be appealing to everyone as some may prefer a more private setting.
Some underrated but beautiful places can be found south of the strand and inland as well, good examples are Garden City, Pawleys Island, and Murrells Inlet.
Getting to Myrtle Beach
From Myrtle Beach airport, you have a few options when it comes to transportation to your destination.
There are taxis waiting outside the airport. Prices depend on your final destination.
As for ridehaling apps, Uber and Lyft cover the entire area or you can book in advance a private transfer.
Also, most known car rental franchises offer rentals at the airport.
More information on costs and features, down below.
The Frugal Option
The cheapest way to get there would be using a rideshare car to Myrtle Beach, then if you are staying somewhere else, take the bus if a route is available as there are no direct public transport options from the airport. Depending on where exactly you're staying, prices may vary. From the airport to Myrtle Beach prices start at $14 for a sedan for 4 passengers and 2 bags.
If your accommodation is outside Myrtle Beach, depending on the exact address, there may be a public bus route that can take you to your final destination. Fare for one person is $1.50, seniors pay $0.75, children under 6 travel free.
You can check their routes directly from Waccamaw Regional Transportation Authority The Coast RTA.
Private Transfer Options
Private transfers are comfortable and reliable since you can book in advance and the driver will meet you at the airport. One of the options to consider is prebooking a professional driver through Mozio with their local partner Elife Limo. For example:
A private sedan for 3 passengers and 3 bags, starts at $145.
An SUV for 6 passengers and 6 bags, starts at $248.
A private van for 10 passengers and 10 bags, starts at $255.
Otherwise, Taxis are available right outside the airport but since they run with meters. Since the final price is not guaranteed and you may end up paying more than you expected. A sedan for 4 passengers and 2 bags starts at $19. Another option is using rideshare apps like Uber or Lyft. A sedan for 4 passengers and 2 bags, starts at $14.
The Mozio Recommendation
If you're staying in an area where there is limited public transportation such as Pawleys Island or Murrels Inlet and your only options are private transfer or rideshare, you may want to consider renting a car as it might come cheaper overall. On the other hand, if you're staying in a busy area like Myrtle Beach proper, where there are public buses and restaurants and attractions are within walking distance, it's best if you don't rent a car as parking might be limited.
Getting AROUND Myrtle Beach
Getting around the area is relatively easy, you have different options including public transportation. Buses run through certain areas and cost $1.50 per person, seniors pay $0.75, children under 6 travel free. The only negative side of this transport would be that there will always be a certain amount of walking involved as you will need to take and get off the bus at a stop and they may not be necessarily located exactly where you're going.
You can also use Uber or Lyft, there are lots of drivers around and prices depend on the distance you will be traveling. This option is very convenient because it is a door to door service and you won't have to worry about walking to a stop. The downside may be that depending on the time of day or location, you may have to wait for a while for your ride to arrive.
Another option would be to rent a car which allows you to drive around without worrying about waiting or walking to a stop, the downside is that parking may not be available everywhere or you might have to pay for it. Also, make sure that your accommodation offers overnight parking.
The Frugal Option
Your best budget option might depend on the exact location of your accommodation. For example, if you are staying in Myrtle Beach proper, where there is public transport readily available, a combination of Uber/Lyft and bus rides is your best shot.
If you are staying outside the Myrtle Beach central area, like North Myrtle Beach, Pawleys Island or Murrels Inlet where bus lines are limited, your best option is renting a car.
Are Rideshare & TaxiApps Readily Available In This Resort?
Available On-Demand Providers
uber

$1.45/mile

lyft

$3.12/mile
Not Available Options
cabify

grab

freenow

gojek

didi

bolt
Car Rental Options
Most popular car rental companies such as Hertz, National, Alamo, Thrifty, Dollar, etc. have counters at the airport where you can rent a car directly. Pickup and dropoff is at the airport.
Parking can be scarce in central Myrtle Beach and downtown during the summer season, some areas are metered so make sure you leave enough time in the meter so your car won't be towed. Parking meters are in effect from March 1 - October 31, free the rest of the year.
Prices start at $40 per day for an economy car for 4 passengers, 2 bags, 2 doors. There are also SUV's starting at $55 per day for 5 passengers, 5 bags both with Alamo. Hours of operation for pickup and drop off are 8 am-8 pm.
There are also minivans available starting at $60 per day for 7 passengers, 3 bags with Avis. Hours of operation for pickup and drop off are 7-12 am.
Downtown Conway
You can get to Downtown Conway by using the public bus network from Myrtle Beach's boardwalk or by using a RideShare app. Once you're there, walk around Main Street for some shopping, a pleasant meal, and take pictures of the quaint architecture. An Uber or Lyft can take you to the Waccamaw river for a walk along the shore.
Myrtle Beach State Park
Myrtle Beach State Park, you can get there by car or Uber/Lyft and spend the day birdwatching, collecting sea shells at the beach and participating in guided tours and workshops.
Myrtle Beach boardwalk and promenade
If you're not staying in central Myrtle Beach, a must in your list of activities should be a day trip to Myrtle Beach. You can get there by bus, car, rideshare, taxi as it's located in downtown Myrtle Beach. Here you can spend the day shopping, playing games at arcades, riding the Myrtle Beach SkyWheel and enjoy live music and food from the different restaurants along the boardwalk.
You may also be interested in:
How to get to Cusco & The Inca Trail, Peru?
by Jeremias Padilla

about 2 years ago
Subscribe to Ground Control by Mozio Newsletter
Receive useful travel guides and promotions right to your inbox every other week