Getting to
Los Angeles, United States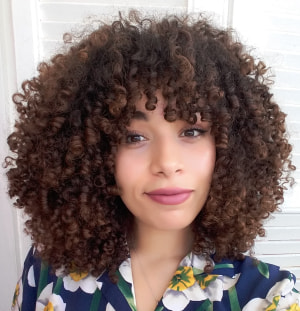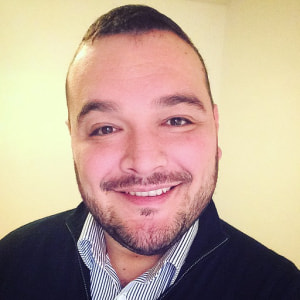 Los Angeles is the largest city in California, also known by its initials LA. This travel destination is considered the center of the nation's film and television industry. LA is ready to welcome you and make sure you can get there in comfort. With options ranging from $2 local bus tickets, from $9.75 for the Airport FlyAway service, the metro from $12, and rideshares from $25. Los Angeles International Airport Transfers start at $58.
Book a transfer with Mozio
Airport Shuttles, Taxis, Buses, Transfers & Limousines, anytime and everywhere. Reliable and cheap airport transfer is one click away from you.
Trustscore: 4.8 / 5
6,211 reviews
Rating: 4.75 / 5
771 reviews
#28 of 254 Transportation
in New York City
Los Angeles Key Information
Home to the endless sunshine, luxury lifestyle, amazing beaches, and celebrity glam, LA offers so much to those who visit.
One major thing to keep in mind and that using the metro and local bus will require a TAP Card. In fact, these services do not accept cash nor credit cards, so it is advisable to get your card online for $2 and charge it in order to avoid wasting time. In addition, it is important that you make sure to Tab you card when taking public transportation, ad not doing so will lead to a $250 fine that you should avoid.
Although the LA area is mainly safe with one of the lowest crime rates per capita compared to other famous destinations in the US, it is recommended to keep away from neighbourhoods including Fashion District, Skid Row/Wholesale District, Watts, and Boyle Heights.
The tricky part
Los Angeles is huge, and if you're visiting for the first time, you will be spending hours stuck in traffic every day if you don't plan properly.
In order to make your trip to the city of angels enjoyable, it is important to realize that very unlikely that you will be able to see the entire city, so please make sure to carefully plan your itinerary in order to get the most out of your trip.
One important information to keep in mind is that you must buy a TAP Card to be able to get into the station, if you're planning on using the metro, and make sure to load it up for more journeys which will save you money and time.
As for bus transfers with FlyAway Bus, please make sure that you have your credit card ready to use as they do not accept cash.
Getting to Los Angeles
California is considered to be one of the world's main attractions especially thanks to its biggest and most popular cities; Los Angeles.
One of the main ways to get to LA is by plane whether you are traveling internationally or even domestically. The main airport in the area is Los Angeles Airport, popularly known as LAX, served by the highest number of airlines. Other airports are mainly used for local flights including Long Beach Airport (LGB) if you are visiting Long Beach and the South Bay, Hollywood-Burbank (BUR) if you're visiting Hollywood and downtown LA, or Santa Ana (SNA) if you are planning an adventure in Disneyland.
Only 20 miles away from downtown Los Angeles, you can easily get the FlyAway Bus from LAX, available 24/7 with a frequency of a bus per 30 minutes for a basic cost of $9.75 for a one-way ticket per person. You can ride the bus for approximately 34 and reach the downtown area while keeping your expenses within budget.
However, if you're traveling on a tight budget and looking for the cheapest option, the Train (Metro) is also considered as a transfer option from LAX to get to your destination, however it's important to know that since there is no station at the airport, a connection is a must. The closest station will take you 15 minutes by shuttle from LAX, then you can take the metro to downtown LA with a transfer at Willowbrook. All of this for a basic fare of 1.75$ for the 60-minute journey.
As for those who are looking for a comfortable experience getting downtown from the airport, you can either get an Uber for a price starting at $25 or opt for an airport taxi at a fare starting at $95.
But if you're planning on driving there, you can easily take the I-5 highway if you are driving from south (San Diego, Sacramento, etc), the Highway If you are arriving from the northern area (San Jose), and from the west using the I-15 (Las Vegas) or I-10 (Phoenix).
Long Beach: Are you a golf lover or simply looking for the perfect resort experience, Long beach is the place for you. With its aquarium, art museums, and public Golf course, this destination has a lot to offer. If you are planning on visiting this destination then we advise you to land at LGB airport. From there, you can easily take the line 111 bus from the terminal for a basic fare of $2, available 24/7, hourly. You can also opt for taking an Uber at a starting price of $14 or a taxi at $23 for an 11- minute journey. However, if you are traveling internationally then you can either take a FlyAway Bus from LAX for $9.75, the Metro $12 (Shuttle-Metro combination). Also, if you're looking for a more comfortable experience you can simply book an Uber for 29$ or hail a taxi for $95.
Hollywood: As one of everyone's must-visit destinations, visiting Hollywood is a must. Whether you are looking to meet a celebrity or a celebrity house tour, visit the famous sets of your favorite movies or simply take a picture by the famous Hollywood sign, this destination is the perfect place for you. You can easily get there by taking the FlyAway Bus $9.75 for a 1-hour journey from LAX, a Metro-Train combination for $12 from Aviation LA station, with a transfer at both Willowbrook station and Metro center station. Uber is also available at a starting price of $21 or you can take a taxi for $65.
Orange County: If you are looking to spending your time swimming and discovering beautiful beaches, Orange County is the palace for you If you are arriving at the SNA airport, you can reach Orange County simply by either taking an Uber for $11 or a taxi for $23 for a 10- minute journey since public transportation is not available at the airport. However, if you arriving from an international flight to LAX, you can take the bus for a fare starting at $14 or opt for a bus-train combination for $23 for this 2-hour 30-minute journey. You can also take an Uber for $51 or a taxi for $160.
The Frugal Option
Public transportation is without doubt the most affordable but still convenient way to get to your destination. Thanks to the extended network of buses, trams, and trains available, your trip to LA will be very smooth and within budget.
If you are landing in LAX, then you can take the FlyAway Bus to Downtown LA, available 24/7 with a frequency of a bus per 30 minutes for a basic cost of $9.75 for a one-way ticket per person. If you travel by bus, there are 5 different stops along the way at the main attractions including Hollywood, Santa Monica, Van Nuys, and Westwood allowing the chance to discover the different cities at the lowest costs. You can also opt for a much cheaper option provided by the Tram (Metro). For only 1.75$ person for a 60-minute journey, you can easily take the metro to downtown LA.
However, it is important to note that a shuttle service to the nearest metro station, approximately 15 minutes way, is required, as there are no metro stations at the airport. As a result, you must take the Green Line G shuttle for free to the nearest metro station; Aviation/LAX Metro Rail Station. Then you can take the Greenline metro then switch to the blue line at Willowbrook in order to reach Downtown Los Angeles.
For LGB airport, only bus services are available, so you can easily take the line 111 bus from the terminal for a basic fare of $2, available 24/7, hourly, for a 36-minute journey to Long beach downtown.
However, if you're using the SNA airport, we advise you to take an Uber or a taxi instead as public transportation is tricky to find.
Private Transfer Options
Many private transfer options are available at LAX airport, from on-demand services such as Uber to Taxis and Private cars with a driver. Prebooking your ride through Mozio gives you access to a professional driver from their local partner Elife Limo guarantees your flight is tracked for delay and helps skip the lines since your driver waits an hour since your flight's landing with a sign with your name on it. A car service from the airport starts at $66 for a private sedan. On the other hand, an Uber ride will cost about $25 depending on availability which can make the price climb quite quickly. Taxis are available at a much more expensive price starting at $95 which is not recommended compared to the other available alternatives.
Taxi service in LA is considered very expensive compared to other transfer services available in the area. You can just hail a taxi for less than half the price and get to your destination comfortably. Taxi fares can be up to 75% more expensive than Uber, so make sure to keep that in mind when planning your trip.
Los Angeles International Airport Transfers start at $58.
The Mozio Recommendation
If you are traveling on a budget, public transportation is your best friend, available at very affordable fares whether it is via bus for $9.75 or metro for $1.75 for a one-way ticket per person.
However, if you wish to have a smoother, more comfortable ride, but still not going over budget, you should consider hailing an Uber for a price starting at $25.
But, for those who are looking for the full luxury experience a private sedan with a professional chauffeur who waits for you at the arrivals hall from Mozio's local partner My Transfers offers a first class experience with rates starting at $58. Los Angeles International Airport Transfers start at $58.
Moving AROUND Los Angeles
Getting around LA is made much easier thanks to public transportation that provides an extended network of busses and metros that will get you to your destination while avoiding the torturous LA traffic and staying within your budget. However, it is important to keep in mind that public transportation is not available 24/7 as most metros and busses run from 4 AM until midnight for the weekends and 1 AM on weekdays.
On-demand ride services, including Uber and Lyft, are also a transportation service option to consider when visiting places that are a bit further away. Just try to avoid rush hour and enjoy your ride at an affordable price.
You can also consider renting a bike to get around the city thanks to the extended service network of Metro Bike Share, which allows you to bike your way around the destination if you are located downtown, the port of LA, mid-city, and on the Westside. This service has almost 100 rental spots around LA making it easily accessible for pickups and returns. As long as you are over 16 years old you can book your bike using the TAP Card for a 30-minute ride for a price of $1.75. For longer rentals, you should consider one of the special passes depending on your period of a stay including passes for 24 hours, 30 days, and 1 year.
Electrical scooters and bikes are also available for rental in touristic areas such as Santa Monica, Hollywood, and Venice from the Lime App.
Metrolink also provides travelers with the best affordable long-distance transportation connecting downtown LA to cities that are further away including Orange County, Antelope Valley, Ventura County, etc for basic fares starting at $7.
The Frugal Option
The main stations for public transportation in LA are the Los Angeles Union Station (LAUS) for metros which is also the largest railroad passenger terminal in the western United States and the Los Angeles station for bus service. As the main hub for transportation, these stations connect the cities in Los Angeles and offer an affordable way to save money, time, and headaches when exploring the city of angels.
Just make sure to buy your TAP Card ahead of time for $2 online, charge it with enough money, and tap your card for every ride in order to avoid the $250 fine.
The cost of the metro and public bus is currently set at a basic fare of $1.75 for a one-way trip.
LA Downtown to Hollywood: Bus for $1.75 (31 minutes) / Metro for $1.75 (19 minutes)
LA Downtown to Long beach: Bus for $1.75 (55 minutes) / Metro for $3.5 (2 Metro rides for $1.75 each for a 1-hour journey)
LA Downtown to Malibu: Bus $3.5 (2 rides for $1.75 each- 2 hours and 30 minutes)/ Metro-Bus combination for $5.25 (2 Metro rides and a bus ride- 2 hours and 30 minutes)
LA Downtown to Hermosa Beach: Bus for $1.75 (2 hours)
LA Downtown to Hidden Hills: Bus for $1.75 (1 hour 13 minutes)
One option that is worth considering is car rental. This won't only allow you to travel at your own pace, but it will also provide you with the opportunity to have a comfortable journey even to some cities in the LA area, that are located at a further distance. Parking is also available at an affordable price, so it is advisable to include it in your budget if you're planning on renting a car.
Are Rideshare & TaxiApps Readily Available In Los Angeles?
Available On-Demand Providers
uber

lyft
Not Available Options
cabify

grab

freenow

gojek

didi

bolt
Car Rental Options
Most of the Well-known international and local car rental brands provide their service within the LA metropolitan area. These brands include U-save, Economy, Hertz, Enterprise, Dollar, Alamo, Avis, Budget, etc. with agencies both in LAX and across Los Angeles.
It is always recommended to rent a car for large cities like LA, that way you will be able to visit most of it and enjoy your touristic experience to the fullest while discovering hidden places and famous spots.
However, it is important to know that renting a car comes with a price: Parking. Although parking spots are available, it is almost impossible to find free parking areas around LA. As a result, you should include parking as part of budget planning when preparing for your trip.
To make parking easier, an App was developed for the purpose of making your parking reservation online, allowing you to save time and effort looking for one. You can easily download the "SpotHero" App, available on IOS and Android, and enjoy touring the City of angels.
Day Trips Around Los Angeles
Disneyland
One of the common destinations on everyone's travel plan, visiting Disneyland is a must when taking a trip to LA. Located in the town of Anaheim, only 30 miles away from LA, you can get there from Downtown LA via bus for $1.75 for a 2-hour journey, via a train-bus combination with a transfer at the Fullerton Amtrak Station for a price starting at $24 for a 1-hour trip, or a taxi for $160 that will only take 30 minutes.
Mickey's Space Ship Shuttle connects you to Anaheim's parks: Universal Studios, Knotts Berry Farm, all Disneyland Anaheim resort hotels, O.C. Convention Center, John Wayne Airport, Buena Park, Garden Grove, Huntington Beach, San Clemente. Fares start at $22 for adults and $12 for children. Also Shuttle One with rates from $15. Book your ride with Mozio's local partner, Elife Limo, starting at $114.
Palm Springs
Home to famous festivals including Palm Springs International Film Festival in January and the Coachella Music Festival, it's the perfect travel destination for people seeking outdoor activities such as swimming, tennis, golf, nature walks, hiking, and rock climbing, there's a lot of things to do in Palm Springs. You can easily get there via bus for a price starting $7 for the 2-hour journey or via Uber for $137.
Laguna Beach
With an average of 280 days of sunshine, and an extended seven miles of sandy shoreline, Laguna Beach is the destination for those in the search for a carefree vibe and dream-like beaches. The best way to reach the destination is through a Train–Taxi combination for a total cost of $59. You can easily take the train to the Irvine Amtrak Station at a starting price of $24 for a 1-hour Journey, then a quick 15-minute taxi to Laguna beach for 35$.
You may also be interested in:
Terminal maps of Los Angeles International Airport, United States
by Jeremias Padilla

about 2 years ago
Subscribe to Ground Control by Mozio Newsletter
Receive useful travel guides and promotions right to your inbox every other week