Getting to
Interlaken, Switzerland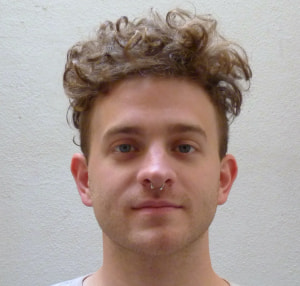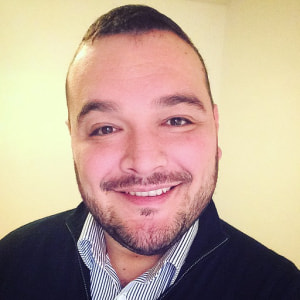 Conveniently sitting in between lakes Thun to the west and Brienz to the east (Thunersee and Brienzersee), Interlaken is an idyllic travel destination for those who love mountains, prairies, and lake views. The Swiss railroad system is very well prepared to get you to its two stations (on the East and on the West side) starting at $37, buses from $22, or RideShares from $140. Their public bus transportation system is prepared to help you move around. Renting a bike is also possible from $37 per day.
Book a transfer with Mozio
Airport Shuttles, Taxis, Buses, Transfers & Limousines, anytime and everywhere. Reliable and cheap airport transfer is one click away from you.
Trustscore: 4.8 / 5
6,211 reviews
Rating: 4.75 / 5
771 reviews
#28 of 254 Transportation
in New York City
Interlaken Key Information
Travelling in Switzerland may get confusing when it comes to their spoken languages. The country has regions where locals predominantly speak German, French, Italian or Romansh and even bilingual areas. Take a look at a map of the languages in Switzerland for a quick idea of the different regions. As you can see, German is spoken in well over half the country and Interlaken is in that portion. Since Interlaken is a very famous international tourist spot, you'll get by very easily with just English, although a short and somewhat formal greeting like "Grüezi", or first asking "sprechen Sie Englisch?" to a local will give kudos in social skills.
Cards are widely available, of course, but having local cash will always come in handy (even paying with big notes like CHF 100). You can get Swiss francs in every town from ATMs, which can usually be found at rail stations and post offices if you're not in a shopping centre. You may also pay with Euros in many hotels, shops and stations, but bear in mind that this is a foreign currency in Switzerland.
If you come to Interlaken you surely are looking to spend time outdoors hiking, hyping with extreme sports or maybe just relaxing by a lake and taking in the scenery. Whatever you do, do not underestimate the Sun in the mountains! Make sure to pack your preferred sun-blocking method when you go out.
Bonus fact for when you're out hiking and trailing: snakes. It's rare to come across one so don't be on full-alert mode, but pay attention to where you're stepping.
The tricky part
Something to take into account is the actual time you'll be spending in Interlaken itself. You can explore the city's surrounding landscape and enjoy other outdoor activities, come back for a rest and start again the next day; or you could continue your journey further up into the Alps. Planning this and what types of transportation you'll use ahead will help you determine your transportation needs, like whether a Swiss Half Fare Card or a Swiss Travel Pass is best for you. These are especially convenient considering that railway connections in the Alps are better than roads -some places can't be reached by car (Gimmelwald, Mürren)- and because they also include boat and local bus rides.
Getting to Interlaken
Interlaken is an important and highly popular location deep in the Swiss Alps; the largest town in the region, ideal as starting point or base camp, various outdoor activities and sports, and a gateway to the Bernese Oberland or Bernese Highlands region.
This is Interlaken from the touristic point of view; with the two lakes, the valleys leading up to alpine villages and the famous mountains Eiger, Mönch and Jungfrau.
Interlaken is easily reachable by train to its two stations -Interlaken Ost (east) and Interlaken West- and arrival times vary from 1-3 hours travelling from major Swiss cities like Bern, Lucerne, Zürich, Basel and Geneva. You can also travel by bus or by car via the A8 Autobahn (motorway) bordering the lakes on their south banks.
Public transportation is available, especially when coming into Switzerland by plane to the airports of Bern, Zürich, Geneva and Basel-Mulhouse.
Train tickets are widely available, and SBB (Swiss Federal Railways) operates most routes. Prices from Bern, Lucerne, Zürich, Basel and Geneva start at CHF 14 to CHF 37 ($14.50 to $38.50 USD) and can be lowered when buying online or using the SBB app to find super-saver tickets and using a Swiss Half Fare Card.
Bus connections from surrounding countries are possible with FlixBus.
The Frugal Option
The best way to save and travel in Switzerland is by train and using a Half Fare Travelcard or finding a Supersaver ticket. This way, a last-minute 2nd class ticket with SBB from Geneva Airport to Interlaken Ost is available for CHF 36 (USD $37) -changing trains in Bern and arriving in about 2h57m.
The route from Zurich Airport to Interlaken is offered at CHF 37, also changing trains in Bern and arriving in about 2h11m.
The Trainline website offers a Supersaver Ticket for Zurich Airport > Interlaken Ost at CHF 40.2 ($39 + $1.2 booking fee).
Depending on your stay and itinerary you should consider getting a Swiss Half Fare Card or a Swiss Travel Pass. The railway system is very efficient and can get you almost anywhere, so travelcards and Supersaver Tickets are useful tools to save on public transportation (train, bus, boat) if you plan on moving around a lot in a short period of time.
If you are coming from a longer distance and outside of Switzerland, FlixBus offers services from across the border to several Swiss cities -e.g Milan Lampugnano bus station to Interlaken East Station- and tickets can be found at CHF 21.5 (USD $22.6).
Private Transfer Options
Booking a private ride with Mozio can help you relax and take in the landscape from a comfortable vehicle driven by a professional chauffeur. You could even ask about taking a scenic -but slower- route to Interlaken!
On Mozio's website you can find a variety of private rides, like 3-passenger sedans, private vans and even private buses. A car service from the airport can be booked at $256 for a sedan, $270 for a 7-seater private van, and $448 for a 10-seater private bus; all options are an estimated 45-minute ride from Bern-Belp Airport. From Zurich Airport, a private sedan costs $373, a 7-seater private van is $621, a 15-seater private bus costs $854; taking approximately 1 hour and 45 minutes to get there.
These options are best when travelling in groups and flying from abroad, and if knowing your driver will be at Arrivals waiting gives you a plus in security and peace-of-mind.
Hailing a taxi from the airport should be easy enough and would cost about $260-320, depending on the time of day, exact distance and ride time.
UberX shows this same route at about CHF 133 ($140 USD) -obviously this is subject to 'surge pricing' depending on demand and availability.
The Mozio Recommendation
As we mentioned before, the railway connections are extensive and the system is highly efficient. So taking the train may very well be the best option to travel in Switzerland; and, to make the most of this advantage you can get railway passes that -along supersaver tickets and booking ahead- will allow you to buy half-fare prices and ride for free in some cases.
Sites like SBB will show you how to get travelcards and buy and use a SwissPass.
Moving AROUND Interlaken
The town isn't huge, so most distances are walkable -e.g. train station/hotel or hotel/outdoors activity-. If you're carrying loads of luggage you can take a quick bus ride or a taxi to get to your accommodation. You'll leave urban limits and go further into the mountains by train to reach other towns or villages, move between them by bus or riding the funicular/cable car up and down the mountains, and hike through the various trails.
The Frugal Option
Getting around in the town of Interlaken can be easily done in the public transportation bus system (look for the yellow PostAuto buses!), and the town centre is easily covered by foot. Hotels provide free guest cards that allow you to use all transport options at no cost in the immediate town surroundings -it has an area of 4.4 km2 (1.7 sq mi)-. Buses go to both train stations and between them, and also to the villages around Interlaken. Buses are hourly or every 30 minutes, depends on where it's headed.
You can search timetables for buses leaving Interlaken Ost Bahnhof and check the different lines and their destinations.
Bike rentals are available from a company called RentaBike in some tour places, ranging CHF 35 for a 'city' bike or CHF 65 for a mountain trail E-Bike (both whole day hire); which can be a good idea if you plan on cruising along the lake shores or trailing the hiking passes surrounding the town. Rent-a-Bike is a useful service liked with public transport stations and private bike hire. You can check their Interlaken Stations Map which shows where you can find them, and allows you to book in advance.
Naturally, travelling by train -and all public transport- is a highly recommended option. The network of trains, funicular and mountain cog-railways will bring you to Interlaken and far into the Alps, even further than cars or buses; some villages and locations can't be reached in a vehicle.
And the best way to use public transportation is getting rail passes and travelcards; there's the SwissPass, group and youth discounts, family cards and other options and combinations than will help you get the best prices and the most out of your travelling experience in Interlaken and surrounding locations of interest.
Are Rideshare & TaxiApps Readily Available In Interlaken?
Available On-Demand Providers
go

blablacar
Not Available Options
cabify

uber

lyft

grab

freenow

gojek

didi

bolt
Car Rental Options
Renting a car will not be the most practical way to travel in Interlaken, since it's not a big town and the popular locations around it are easily reachable by public transportation (train, cog rail, funicular). Nevertheless, Switzerland's road network is excellent and will at least get you into the mountains. Just remember to familiarize with basic traffic rules and how to properly drive in the mountains. Also bear in mind that drivers aged ~26 and under may be subjected to car hire surcharges.
In order to be permitted to drive on motorways you will need to arrange for a Swiss motorway vignette, if your car hire doesn't already include it.
If you need parking space in Interlaken you can check the available public lots, public handicapped lots, or download the SEPP App to check them out and for a convenient way to pay.
The main companies available to hire/rent a car in Interlaken are Hertz and Europcar; located on Höheweg 37 (beside Interlaken Ost rail station) and by Hotel Metropole, respectively. And a local company called Hardergarage Hilber -a family owned business and official agency of Hertz- can be found on Hauptstrasse 4, 3800 Matten b. Interlaken.
Vehicle types You can rent a compact/sportback car, SUVs, estate/wagon, a sedan/saloon for prices ranging CHF 150 to CHF 170; or 7-9-seat minivan & people carriers from CHF 205 to CHF 295. Premium cars start at CHF 197, luxury cars CHF 250-285, and high-end models from CHF 705.
Day Trips Around Interlaken
Lauterbrunnen Valley
Famous for its stunning views and inspiring Tolkien's Rivendell -an elven town in a magical valley-.
Lauterbrunnen village can be reached by train or by car (parking lots available), and a hike to Trummelbach falls will let you appreciate the landscape with a view from within the valley itself.
Prebooked through Mozio with their local partner My Transfers, private rides operated by professional drivers start at $439.
Männlichen
A mountain reaching 2343m above sea level in the Jungfrau region, allowing spectacular views and a starting point for many hiking trails.
Reaching Männlichen is done in a combination of ways. Driving is only possible up to Lauterbrunnen, from which you will take the train to Wengen, then a 6-minute walk to the cable car station (Wengen, Wengiboden) from which you can access Männlichen.
Simmilarly, gondolas will also take you from Grindelwald Terminal; which, in turn can also be reached by car and train from Interlaken; and other trains and buses from Grindelwald's rail station.
Finally, there's trains from all those villages up to Kleine Scheidegg. And from there you can walk to Männlichen. Prebooked through Mozio with their local partner My Transfers, private rides operated by professional drivers start at $439.
Jungfrau Region
Featuring the highest railway station in Europe - located 3,454 metres above sea level - and a stunning view of Aletsch Glacier and the Swiss Plateau or Mittelland; Junfraujoch can be reached by train from Interlaken in 2 hours, and tickets starting at CHF 58.70 can be purchased online from SBB or at any rail station. The trip takes 2 hours and has 2 train changes.
Driving by car to this travel destination might be impractical because roads will only get you the first part of the journey (Lauterbrunnen or Grindelwald) and you would have to find parking there. Although, a private transfer would solve this. Unfortunately, at the time of creating this guide, Mozio did not have a provider to service the route from Interlaken. However, with our dedicated team of Business Development be sure to check again as new options may have become available
Golden Pass Line
You can start the train journey from Interlaken Ost Bahnhof and the train will go towards Zweisimmen, and from there Montreux. It's possible to do this trip with regular trains and Golden Pass trains, which offer a different comfort experience, but the landscape can be appreciated just as well in both options.
If you're based in Interlaken and need to come back, you would have to consider the return trip from Montreux through Brig and Spiez back to Interlaken.
You may also be interested in:
Subscribe to Ground Control by Mozio Newsletter
Receive useful travel guides and promotions right to your inbox every other week