Getting to
Gran Canaria, Spain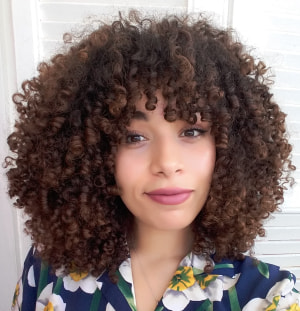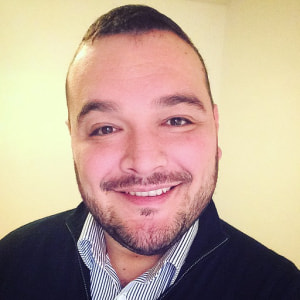 Gran Canaria, located off northwestern Africa, belonging to the Canary Islands of Spain, this travel destination is a paradise for nature lovers who enjoy white sand beaches. Transport available ranges from ferries arriving to the island from $46, taxi companies from $20, private drivers from $34, and local buses from the airport starting at $2.70. Moving around taking advantage of the local bus network from $2.70 or renting a bike from $15 per day. Gran Canaria Airport Transfers starting from $29 when prebooked through Mozio.
Book a transfer with Mozio
Airport Shuttles, Taxis, Buses, Transfers & Limousines, anytime and everywhere. Reliable and cheap airport transfer is one click away from you.
Trustscore: 4.8 / 5
6,211 reviews
Rating: 4.75 / 5
771 reviews
#28 of 254 Transportation
in New York City
Gran Canaria Key Information
As the third-largest island of the Canary Islands, Gran Canaria is considered as a miniature continent for its wide variety of sceneries which made it a UNESCO "World Biosphere Reserve". What makes this destination special is what it offers to all kinds of travellers, from outdoor activity lovers and nature enthusiast to those looking for an escape from the busy life.
The tricky part
Although some cities are within walking distance, it is important to keep in mind that Gran Canaria is not a small island and that a transportation service is with no doubt required to get you to your destination.
Try to tailor your trip according to your needs. Between bus services, taxis, and even bikes, there is certainly something that suits your preference.
Although an important number of the locals do speak English, it is important to note that Spanish remains the most used language on the island.
As for money, a mixture of cash and credit card as most of the businesses accept both ways of payment. When it comes to transportation, please bear in mind the ticket can be obtained on the bus from the driver directly saving you the time and effort of getting it separately. So be sure to keep some cash ready while boarding the bus.
Getting to Gran Canaria
The best way to reach this island is through the Gran Canaria International Airport, home to many direct international flights from Africa, Europe, and America. This airport is located only 18 Kilometers away from Las Palmas and 25 Kilometers from the popular destinations on the southern coast of the island providing the travellers easy access to all the major touristic spots on the island.
You can easily reach the center of the Capital Las Palma by using the bus network serviced by Global interurban transport company. The 60 line bus for a fare starting at $2.70 (2.30€) for only a 23-minute trip, or an airport shuttle for a fare starting at $45 (38.27€).
However, if you are traveling from the mainland or another Canary island, taking the ferry is another means of transportation to reach your destination. Ferries are available for trips from other canary islands such as Lanzarote from $92 (78.23€) for a 4-hour trip, from Fuerteventura for $46 (39.12€) for a 7-hour trip, and mainland Spain, for a day and a half trip for a fare starting at $131 (111.40€)provided by Transmediterranea or Fred Olsen Express.
Puerto Rico: If you are looking to enjoy the wonders of the sunny land of Gran Canaria, Puerto Rico welcomes you. Whether you are a golf lover, or you just looking for some quality time with the family, you can travel by bus and easily reach this destination for a 37-minute trip for $2.94 (2.30€) available hourly. You can also take a taxi for a price starting at $40 or an airport shuttle starting at $64.
Telde: If you are a fan of traditional architecture and archaeological sites or a nature lover, Telde should definitely be part of your itinerary. Getting there from the LPA airport is very easy, you can either take the Line 1 bus from the airport for a 20-minute ride for $1.63 (1.39€) or a taxi for $13 (11.05€).
Arcuras: for history enthusiasts, you will definitely fall in love with this destination. From historical architecture to famous monuments, Arcuras is the place for you. Only 1hour 20 minutes away by bus from the LPA airport using a combination of lines 60 and 234 with a transfer at Juan XXIII station this place has a lot to offer. You can also take the taxi with Gran Canaria Taxi for a basic fare starting at $28 (23.81€).
The Frugal Option
Public transportation is considered as the best way to reach your destination when you're on a budget. Thanks to its extended bus lines, Gran Canaria provides a Bus service that takes you everywhere on the island.
If you are arriving at the LPA airport, then you can simply hop onto a bus, located outside the departure level of the main terminal. Operating from 05:15 AM to 11:15 PM for a base fare of $2.70 (2.30€), the bus has a frequency of two buses per hour, making it very convenient for travelers arriving at different times of the day.
There are two main bus stops in Las Palmas and bus fare changes according to your drop-off station. So if you're getting off at the San Telmo station, the fare would be $2.70 (2.30€) for a 30-minute bus ride, while it is equal to $3.47 (2.95€) for drop-off at Santa Catalina, near the port of Las Palma, with a duration of approximately 45 minutes. So please make sure to know the station that you are planning to arrive at in advance to avoid any kind of confusion regarding your drop-off location.
For the bus services on the Gran Canaria, no pre-payment is necessary. You can simply pay for the ticket on the bus where there is a service available for ticket purchase which reduces the time and effort spent buying it in advance.
Unfortunately, only Taxis and bus services are available for transportation on the Gran Canaria Island. However, taking a taxi is still considered as an expensive option, with a base fare of $20 (17€) for a 13-minute ride from the LPA to Las Palmas. So if you're just getting off from a long flight, traveling with a family, or simply want a comfortable option, you can simply take the taxi service from the airport to your destination with Gran Canaria Taxi.
Private Transfer Options
A variety of private options available in Gran Canaria, from Taxis to private cars with driver. Departing from the LPA airport, the cost of a private sedan booked through Mozio starts at $34, while a Private van costs about $41 (34.86€). This option offers you a meet and greet service, meaning that the driver will be meeting you at the arrival hall and helping you with your luggage to escort you to your vehicle. Taxis are also available for a starting price of $20 (17€) for a pickup from the airport to the capital center with Gran Canaria Taxi.
Unfortunately, there are no on-demand services available on the island, but no worries, there are other options to choose from.
Gran Canaria Airport Transfers starting from $29 when prebooked through Mozio.
The Mozio Recommendation
If you are on a budget, then public transportation is the perfect way for you to reach your destination. With a bus fare starting at 2.30€, you'll get to your destination in no time while saving your money.
However, if you are looking for a more comfortable experience without breaking your wallet, you can simply take a taxi from the airport to get you to Las Palmas at a price starting at $20 (17€) with Gran Canaria Taxi.
But for those who are looking to enjoy the full luxurious Canary island experience, you can choose to book a private Gran Canaria Airport Transfer with Mozio starting at $34 (28.91€) for a private sedan or $41 (34.86€) for a private van.
Moving AROUND Gran Canaria
Public transportation remains the best means for you to get around this destination. Thanks to the extended bus network, you can visit any city within the island and enjoy the different sceneries and locations for a base fare starting at 2.30€ depending on your destination. Bus services available from 5 AM to 11 PM available all week.
Bikes are also an option for getting around this destination. You can easily rent a bicycle and enjoy getting around the island and cities within proximity at a price starting at $15 (12.76€) per day depending on the model of the bike. Famous bike rental brands are available at Gran Canaria from Life on 2 Wheels, Free Motion, Bcyclet, Cyclo, or Cyclo Gran Canaria.
The Frugal Option
There are two main bus stops in Las Palmas: The San Telmo station and Santa Catalina Station near the Port of Las Palmas serving many travellers going by ferry.
These two stations connect the rest of the gran Canaria cities to Las Palmas and both the Airport and Port of Las Palmas.
Public transportation in Gran Canaria mainly includes the bus service as no trains or trams are available on the island. However, there are no worries about getting to your destination, as the public transportation system is well organized and affordable with regular buses with frequencies of a bus per 30 minutes or 1 hour depending on your route.
The bus services run on average from 5 am to 11 PM, so make sure to plan your trip while taking this into consideration in order to avoid unnecessary transportation issues.
The cost of the Bus ticket depends on your route and your destination. For example:
Las Palmas to Playa del Inglés: $4 / 3.40€ for a 40-minute ride.
Las Palmas to Vecindario: $3 / 2.55€ for a 49-minute ride.
Las Palmas to Teror: $2 / 1.70€ for a 45-minute ride.
Las Palmas to Artenara: $6 / 5.11€ for a 2-hour 11-minute ride.
Las Palmas to Firgas: $3 / 2.55€ for a 1-hour ride.
Las Palmas to San Bartolomé de Tirajana: $7 / 5.96€ for a 2-hour 20-minute ride.
Bike rental is also a recommended transportation service option for Gran Canaria travellers, available all around the island at a price starting at $15 (12.76€) per day, renting a bike will allow you the opportunity to enjoy the lovely breeze of the sunny island and take a moment to take in the picturesque scenery.
Are Rideshare & TaxiApps Readily Available In Gran Canaria?
Available On-Demand Providers
No known on-demand providers available in this area
Not Available Options
cabify

uber

lyft

grab

freenow

gojek

didi

bolt
Why are Rideshare & TaxiApps Not Available at Gran Canaria?
Rideshare and TaxiApps are not available in the majority of Spanish cities as local regularion prohibits their activity.
Car Rental Options
Well-known brands offer their car rental services in Gran Canaria, both local and international. Brands such as Hertz, Avis, GoldCar, Rhodium, dollar, TopCar, Thrifty, Orlando, etc., have offices either at the airport or around the island. Car rental is available at a very affordable price starting at $25 (21.26€) per day allowing you to discover the island comfortably and at your own pace.
However, Parking remains an issue especially in major cities like the Capital Las Palmas. Although there are some free parking spaces, it is very tricky to get one as they are always full. Instead, it would be recommended to book an accommodation that provides parking or opt for parking in a hotel for a parking fee starting at $1.29 (1.10€) per hour, and $12.94 (11€) per day. It is also important to note that beaches do provide parking space for vehicles and people arriving at the beach, however, during the weekend, finding a place is almost impossible as the locals opt to visit the beach during that period of the week.
Day Trips Around Gran Canaria
Tenerife
If you are looking to discover another Canary island that is only 2 hours 30 minutes away, include in your travel plan a day trip to Tenerife Island and discover its vibrant nightlife, beaches, and mountains, and enjoy a lovely hike along its famous hiking trails.
You can simply get there by Ferry from the Las Palmas Port for a price starting at $39 (33.16€) provided by Transmediterranea or Fred Olsen Express.
Tamadaba
If you are a nature lover, and looking for a hiking experience of a lifetime Tamadaba is the place for you. Home of the Tamadaba National park, this destination offers travelers the opportunity to dive into nature and discover its wonders.
Getting to the park was made much easier thanks to the bus service that allows travelers to go from Las Palmas to Tamadaba for a journey of 2 hours at a price starting at $6 (5.10€). You can also opt for a more comfortable alternative, you can simply take a taxi to Tamadaba National Park for a price starting at $50 (42.52€) and a 2-hour journey with Gran Canaria Taxi.
Maspalomas
Visiting the Dunes is a must if you are traveling to Gran Canaria. This protected site has a lot to offer across the 1000 acres that it covers. One of the places to visit in Maspalomas is the Botanic Garden, with free access you can savor some of the most delicious dishes and of course walk around Melonaras Waterfront passing by the Maspalomas Lighthouse around sunset and enjoy one of the most picturesque moments.
You can reach Maspalomas either via bus for a 40-minute ride starting at $4 (3.40€) or via taxi which will cost about $45 (48.27€).
A prebooked professional driver booked through Mozio's local partner My Transfers for up to 4 passengers starts at $36 on a private sedan, for up to 8 passengers for $52 on a private van, for up to 15 passengers for $64 on a private bus.
Vegueta
Filled with historical monuments and ancient tales and stories, this destination takes back in time through its walls, architecture, and museums. It is named the old town of Las Palmas. What makes this place special, is the ability to walk through the destination on foot and enjoy the sceneries and historical sites at your own pace.
Vegueta is only a 5-minute walk from the center of the Capital, so you can either opt to walk there or take a taxi instead for a price starting at (3.40€).
You may also be interested in:
Subscribe to Ground Control by Mozio Newsletter
Receive useful travel guides and promotions right to your inbox every other week