Getting to
Dallas, United States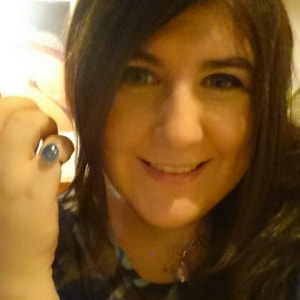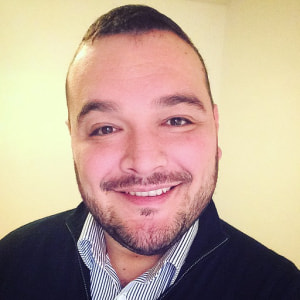 The Tricky Part
Dallas is one of the largest cities of the U.S. Despite being widely known as a 'desert' with a strong Wild West flair, Dallas (and Texas) is not all about desert and oil. It is a fast developing city, at times also called as "the Silicon Prairie" due to the constant technological development.
Dallas is a modern city with marvelous buildings such as the Reunion Tower.
Fort Worth Stockyards is, however, the main location for all the Wild West and cowboy related activities.
Unfortunately public transport isn't the best. Keep in mind the city is large and it will take you at least 20 minutes to get anywhere in the city. Given the public transport is not the best, you will most certainly be driving a lot. Parking a car and using Uber to move around is also a good option.
Most museums are closed on Mondays. It is important to keep in mind when planning your trip.
Safety Concerns
Be warned everyone in the State of Texas, guns are legal. Concealed or exposed guns are a right of the citizens in this state.
Dallas is one of the tornado hotspots of the country. This means during the months of May and June.
The notable neighbourhoods with high crime rates are South Boulevard-Park Road, Cedar Crest and South Dallas.
Though note some of the areas with the budget hotels (such as the Harry Hines and Coppell) tend to be not very safe. Often nicknamed "meth hotels", being spots for drugs and prostitution.
Other Logistical Complexities
The city is large, but the it has been displayed in a quite straight forward way. The Reunion Tower is the most iconic building of the city and you can observe the full extension of the city from it stretching in a radial disposition from the tower.
Texans are very friendly, but manners are very important. People will be willing to help you significantly if asked politely.
"Everything is bigger in Texas.", this is absolutely true. Portions in restaurants are big, don't forget to come hungry. If there's a big line in a restaurant, most certainly its good. The locals know.
The weather is incredibly hot in Summer. Especially July and August. And it can get extremely cold in January and February. A 10 day forecast check is recommended, particularly during the winter nights.
Getting To Dallas
The main airport in Dallas is the Fort Worth International Airport /(DFW) located at 2400 Aviation Drive.
It receives flights from most capitals in the world and it is about 30 minutes away from the city.
There is a second airport in Dallas as well, known as Love Field (DAL), based in the city at Herb Kelleher Way. It is a smaller airport and mostly manages domestic flights. It is also far close to downtown Dallas.
As for trains, the main Station is the Dallas Union Station, also called Eddie Bernice Johnson Union Station. It is located in 400 South Houston Street and it is the main hub for Amtrak, connecting to the most important capitals nearby. The Texas Eagle Line then reaches to the Fort Worth Station in the eastern terminus. The light rail also operates in this station (Red and Blue lines).
The Dallas Streetcar also operates in this station which grants easy access to the Greyhound bus terminal.
You'll find Amtrak ticketing windows all in the first floor of the station. The second floor is mostly an event center and meeting rooms.
As for buses, it connects DART Bus 1, 19, 21, 60, and D-Link 722.
By Air, the compromise option
Dallas Fort Worth Airport (DFW) is currently the largest base American Airline has in the city and it is one of the busiest airports in the world.
It has five terminals.
Terminal A; where American Airlines is set.
Terminal B; where you'll find Braniff International Airways.
Terminal C; is meant for all the domestic flights of American Airlines.
Terminal D; is the busiest terminal of all, and the Grand Hyatt Hotel is connected to it for passengers staying overnight. It has multiple lounges for airlines such as British Airways, Korean Air, Lufthansa, Qantas, and Priority Pass.
Terminal E; it is mainly used by Delta, Sun Country and Air Canada Express.
How to get from DFW to Dallas?
You will find an important car rental facility in DFW. It is available for car rentals, shuttles, and buses by the Dallas Area Rapid Transit (DART) and Trinity Metro.
The rail also connects to this facility, the TEXRail, the DART lightrail, and the Trinity Express.
Passes are available for the DART services in the case you wish to leave from the airport and then connect to other DART transportation within Dallas.
Midday pass: $2.00
Day pass: $6.00
The DART train starts operating at 3AM into the airport for the early flights. For those arriving, it departs at 4AM.
The TEXRail also offers passes.
Princes are $2.50 for a two hour pass and $5.00 for a day pass. It operates between 4:30 am to 1 am ever day and only in terminal B. However, there is a Terminal Shuttle Link for easy access inside the airport.
The Trinity Railway Express (TRE) is another option, offering a $2.50 pass for two hours which works between 5AM to 11PM every day except Sundays.
You can purchase the pass at the CentrePorte Station kiosks or using the GoPass app.
There is a TRE shuttle service between the airport and the CentrePort Station every 30 minutes. This is a free ride.
Dallas Love Field Airport Transfers start at $68 and Dallas/Fort Worth International Airport Transfers from $67.
By Bus, the frugal option
From Oklahoma City
There's a Greyhound bus directly between Oklahoma City and Dallas. This is the Greyhound bus 7325 and 7323. Either of these buses take 4h 45 minutes and the price is $30. It can be taken at the Union Station of Oklahoma City and will arrive to Eddie Bernice Johnson Union Station in Dallas. The bus departs five times a day.
From Houston
The route is covered by the company FlixBus. You can take the bus called "towards Downtown Fort Worth which will go through Dallas. The ride takes 3 hours 50 minutes and the price starts at $15. Greyhound Bus also covers this ride, bus number 6482 though their ride is longer as it has 6 stops, compared to FlixBus which only has two. This ride takes 7 hours and prices start at $13.
From Monterrey
From Monterrey (Mexico) the Greyhound Mexico bus 9336 departs 4 times a day. The ride takes 11 hours 39 minutes and the price starts at $60. It goes from the Monterrey Greyhound Bus Station located in General Escobedo, Nuevo Leon, Mexico. It arrives directly to Dallas Union Station.
By Train
The Amtrak Heartland Flyer connects directly to Dallas. The price starts at $40 and departs twice a week. You can access this rail at the Oklahoma City Amtrak Station.
There isn't a direct train line. It is a combination of buses. Take the Greyhound Mexico Tijuana Airport-Monterrey to San Antonio. From there the Amtrak Texas Eagle connects San Antonio to Dallas. This ride departs once per day from the Amtrak Station and the train itself is $45. The first half of the ride by bus is an additional $45. The total travel time is 16 hours.
By Car
Get on I-40 E from Oklahoma City Boulevard and follow I-35 S and I-35E S to N Griffin St in Dallas. Take the Griffin St exit from TX-366 Spur E.
Take Franklin St to Travis St and follow I-45 N to Broom St in Dallas. Take the exit toward Field St from TX-366 Spur West.
Note this ride will cross the international border and the COVID controls. Take Eje Metropolitano 210, Avenida Universidad and Carretera Monterrey - Nuevo Laredo/México 85 to Autopista Monterrey–Nuevo Laredo/Monterrey - Nuevo Laredo/México 85D. Keep left to continue on Autopista Monterrey–Nuevo Laredo/Monterrey - Nuevo Laredo/México 85D, follow signs for Nuevo Laredo/Pte Internacional Colombia (this road has a $10 toll). Follow Carretera Monterrey - Nuevo Laredo/México 85 and Av. Luis Donaldo Colosio to I-35 N/US-83 N in Laredo, United States. Follow I-35 N and I-35E N to Continental Ave in Dallas.
Private Transportation
Oklahoma City
Lyft: A sedan car for 4 passengers start at $84
UberX: A sedan car for 4 passengers start at $97
LyftXL for 6 passengers starts at $156
UberXL for 6 passengers starts at $146
Houston
Lyft: A sedan car for 4 passengers start at $252
UberX: A sedan car for 4 passengers start at $254
LyftXL for 6 passengers starts at $506
UberXL for 6 passengers starts at $509
Fares for a sedan car for 3 passengers start at $725.
SUV all inclusive for 6 passengers start at $1100
Private vans for 10 passengers start at $1304
Monterrey: Given this route crosses an international border, private cars are not servicing this ride from Monterrey.
The Mozio Recommendation
We recommend taking a flight into Dallas and using either private or public transportation to reach your destination for an easy and relaxing trip.
Getting around Dallas
The Dallas public transportation is managed by the DART (Dallas Area Rapid Transit) which offers a number of buses and light rails to move around the city.
Besides operating with Amtrak, Dallas has their own "Trinity Rail" commuter train known as the TRE. This one connects between downtown Dallas and Fort Worth with several stops in the suburban area.
You will also find the two streetcar lines. The M-line which works around the West Village, Uptown and Downtown, and the New Line which circulates between downtown and the Bishop Arts District.
Yet, most travellers prefer to rent a car and use the extensive roads across the city, this is because the richer areas of the city aren't connected to the public transportation, mostly because locals will use their own vehicles.
Bus
You will find sixty four DART Rail stations, fourteen bus transfer facilities, ten Trinity Railway Express stations and the Dallas Streetcar.
You will find the DART public transport available bewtween 5AM and midnight and it is divided into four main lines.
Red: Parker Road to Westmoreland (north-southwest)
Blue: Downtown Rowlett to UNT Dallas (northeast-south)
Green: North Carrollton to Buckner (northwest-southeast)
Orange: DFW Airport to Parker Road or LBJ/Central (northwest-north)
You can obtain a full map and schedule of the service by downloading the GoLink app mentioned before.
Tickets and passes can be purchased in every station or via de GoLink app.
You can purchase different types of passes.
Day pass: This offers all rides you need for a day. Prices are $6 for a normal pass and $3 for seniors.
Single Ride: (DART bus only) $2.50 normal pass and $1.25 for seniors.
Midday Pass: this pass allows alll rides between 9:30AM and 2:30PM. The price is $2, one fare.
Subway
The M-Line (McKinney Avenue Trolley)
This service is more of an experience for those who wish to travel in a vintage trolley with a determined route down the McKinney Avenue.
This service is free, but passengers are gladly invited to donate to the maintenance of this service. It is mostly a cultural and sightseeing experience.
The M-Line stops at the Dallas Museum of Art, the Nasher Sculpture Center, and the Crow Museum of Asian Art.
Taxi and On-Demand rides
Uber and Lyft operate in this area.
Local taxis are also an option but their prices are higher than app services.
For instance, a ride from the Fort Worth Airport to the Sheraton Suites Market Dallas is $26 with Uber and Lyft, but the local taxi fare is $39.
Bike Rentals
LimeBike is available in Dallas.
It is possible to schedule your rental through their app directly.
The fare for Limebikes is $1 per 30 minutes which must be paid directly through the app with debit or credit card.
There is a frequent rider optional price for $30 for 100 rides.
Car Rental
Dallas is a large city, and it feels as if it was almost designed for cars rather than public transportation. Though note the traffic will be heavy and not everyone is up to the challenge of driving in massive motorways and traffic jams especially during bad weather.
Also this is an American City, meaning cars are driven on the right-hand.
This also requires to be quite careful as there are many pedestrians and bikers around the city.
You will find the big brands of car rentals all across the city.
Sixt, Hertz, Dollar, Advantage, Thrifty, Surprise Agency, Budget, National, Avis. All are available across the city, and conveniently located at the car rental facility of Dallas Fort Worth Airport.
A sedan car for 4 passengers for three days starts at $158 with Hertz.
An SUV for 5 passengers for three days start at $195 with Sixt.
Cost per mile
Uber and Lyft have the same price in cost per mile in the State of Texas.
The cost per mile is $2, with a base rate of $1.
Day Trips around Dallas
Glen Rose, Texas – Fossil Rim Wildlife Center and Dinosaur Valley State Park)
This is a 1 hour 45 minutes drive from Dallas. This location is a natural reservoir where you can encounter a number of exotic species and endangered animals roaming freely across this sanctuary.
It is known to be the largest cheetah breeding centre which assures the survival of the species and the protection of future cheetahs to be released in the wild.
This park is right next to Dinosaur Valley State Park. Down the Paluxy River there is a large natural area containing fossils and real dinosaur tracks.
Safaris are offered and guided tours, great for travellers of all ages.
Bus: The 1409 bus by Greyhound takes 1h 35 minutes and departs twice daily. The ticket per ride is $15. But the ride ends at Weatherford. You will need an additional vehicle to reach Glen Rose. A 55 minute ride by taxi. THe price for the taxi is $80.
Train: From Dallas Union Station you can take the Texas Eagle Amtrak directly to Cleburne Amtrak Station. The ticket is $25 and departs once daily. The ride lasts for 3 hours. This ride ends in Cleburne Amtrak Station. An additional 34 minute taxi ride is needed to reach Glen Rose. The price for this is additional $50.
Car: Get on I-35E S from N Lamar Street. Follow US-67 S to NE Barnard St in Glen Rose.
Lake Texoma
This location is only 1 hour 30 minutes from Dallas in the mid road towards Oklahoma.
It is a great place to relax and enjoy the beautiful sight of the lake as well as all the outdoor activities the shore has to offer. This also includes hiking across the lush landscape right in Texas. Remember not all Texas is the arid, Hollywood Wild West!
The Eisenhower State Park is a great hub to enjoy the lake. For those who are interested in the Junior Rangers, it is possible for the small adventurers to obtain a Junior Ranger Badge.
Bus: Greyhound bus 7328 takes 1h 50m and departs once daily. The price is $13. This ride ends in Sherman Denison. An additional 16 minute taxi ride is needed to reach Lake Texoma.
Car: Get on TX-366 Spur East from McKinney Avenue. Follow US-75 N to North Highway 75 Fontage Rd in Denison. Take exit 72 from US-75 North. Finally take TX-91 North to OK-91 E/State Highway 75A.
You may also be interested in:
Subscribe to Ground Control by Mozio Newsletter
Receive useful travel guides and promotions right to your inbox every other week