Getting to
Croatian Islands, Croatia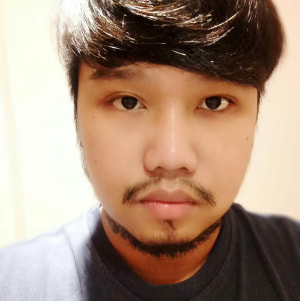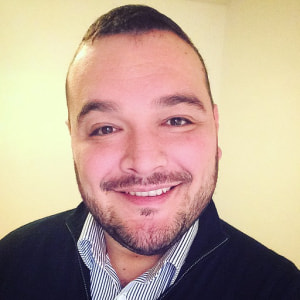 The magnificent azure blue seas, gorgeous coastal backdrop, wonderful landscape, the Dalmatian coast as a travel destination has it all. Split's modern airport receives many international airlines with frequent flights from $70, ferries connect to the islands from $25, buses depart the airport from $7, while private chauffeurs charge around $140 to $310 depending on how many passengers ride or the level of service chosen.
Book a transfer with Mozio
Airport Shuttles, Taxis, Buses, Transfers & Limousines, anytime and everywhere. Reliable and cheap airport transfer is one click away from you.
Trustscore: 4.8 / 5
6,211 reviews
Rating: 4.75 / 5
771 reviews
#28 of 254 Transportation
in New York City
Croatian Islands Key Information
Dalmatia is one of the four historical regions of Croatia formed by a group of seventy-nine islands and about five hundred islets along the east short of the Adriatic Sea, stretching from the island of Rab in the north to the Bay of Kotor in the south. The largest (in Dalmatia) being Brač, Pag, and Hvar.
The largest city is Split, followed by Zadar and Šibenik, best known for its glimmering coastline, limestone cliffs, cultural heritage, and scattered islands
The tricky part
Tourist season begins on around April and ends beginning of October with more frequent times for flights and ferries.
Croatia is a member of the European Union, but not within the Euro Zone or Schengen space. Take into account the time it will take to go through immigration when entering the country if traveling from any other country.
Most ATMs will accept your card but withdrawal and overseas transaction fees are something that you may want to consider. Credit cards are generally accepted in Croatia but always keep cash (Kuna).
Many services in Croatia such as accommodations, tours, car rentals, activities, etc., are seasonal. If you are planning to visit Croatia during peak season (from July to August) you need to make your reservations ahead of time.
Taxis are overpriced in Croatia so it is often better to use rideshare apps like Uber if you are travelling within the city or on short distances, which will save you at least 20% of the fare versus a taxi. Cammeo and EkoTaxi, the two largest taxi companies in Croatia also have apps that you can download.
Getting to the Croatian Islands
Split is your starting point if you wish to explore the beauty of the Dalmatian Coast. You can reach Split relatively easy as there are multiple options to choose from.
Buses and Cars
By land, buses and private transfer are convenient and reliable way to explore the Dalmatian coast. The bus network in Croatia is better and more extensive compare to its rail lines. Due to its unique geography, there are very few rail lines in Croatia. There's no rail line that run along the coast, which means that taking a train is not the best option.
If you want to rent a car, you will find plenty of car rental office that operates in Croatia. Taxis, EkoTaxi, Bolt, Cammeo and Uber are also available 24/7.
By Air
The fastest and the most convenient way to get from Zagreb airport to Split airport is by plane. Airlines flying from Zagreb to Split include; Air Canada, Lot Polish Airlines, Austrian Airlines, Croatia Airlines, Turkish Airlines, and Lufthansa. Among these, only Croatia Airlines flies non-stop to this destination. From Zagreb Airport (ZAG) to Split Airport (SPU) flight time takes approximately 30 to 45 minutes. The price starts at $70 per person each way. It is recommended to book ahead of time and to check their website for more information.
Ferries
From Split, the way to reach Hvar is by ferry at a cost of $25 each way per person and once you've reached Hvar port you can either hail a taxi downtown for $65 or request an Uber ride from $50.
If your destination is Pakleni Islands your choice is to take a taxi boat at the Hvar Port for $10 per person each way. From the port at Pakleni Islands going downtown the cost of an Uber ride is $2 and $4 for a taxi. Alternatively, you can rent your own boat for $70.
By Train
If you plan to take the train from Zagreb to Split, bear in mind trains in Croatia are mainly for distribution of goods and products so they tend to be slow, infrequent, and delayed. Only a few routes operate to popular tourist destinations and there are no trains running along the coast.
Trains in Croatia are managed by Croatian Railways (Hrvatske zeljeznice). There are only two direct trains that regularly run from Zagreb to Split, one at 7:35am and then at 12:35pm. During peak season, the number of trains may increase up to five and will revert back to its normal number on off season.
From Zagreb airport take the airport bus located outside the airport going to Glavni Kolodvor (the main railway station in Zagreb) with rates from $7 per passenger. The ride takes about 30 to 45 minutes.
Once you enter the train station you will find the ticket office on your left, just across the information center and the ATMs. There are 2 sections where you can buy tickets, one is for domestic (if you speak Croatian) and the other one is for international (if you speak English). From Zagreb to Split the tickets start at $35 per passenger. It takes between 6 to 8 hours to reach Split's station which is located in the center of the city. From there it may be best that you take a taxi or hail an Uber after a long trip.
Zagreb to Split
Zagreb bus station is located at Avenija Marina Držića 4. From Zagreb airport you may take the airport bus outside the main terminal which will cost you around $7 per passenger. The airport bus is located outside the main arrival terminal (when facing the main arrival terminal - to the right) and takes about 30 minutes to reach the bus station. If you travel by bus, several companies operate from Zagreb airport to Split; Samoborček EU Grupa, Autobusni prijevoz Varaždin, and Croatia bus-Globtour to name a few.
Once you're reached Zagreb's main bus station, one way bus tickets from Zagreb to Split go from $15 to $40. Buses will take either the fastest route via E71 or the local and slower route D1. The route and the amenities of the bus play a role in the fare paid. Travel time varies between 5 to 6 hours.
Split to Hvar
From Split Airport you can take the airport bus operated by Pleso Prijevos going to Obala Lazareta station which is 100 meters away from the ferry port. The airport bus can be found on the left when you exit the airport terminal. Tickets can be bought straight from the conductor for $5.
Jadrolinija and Kapetan Luka are the two companies that offer a ferry from Split port to Hvar with tickets from $25 per person each way. The schedule varies from time to time and it's also advisable to buy the tickets on the ferry port since buying tickets online doesn't guarantee a spot on the ferry. The ticket office is located within the large ferry terminal opposite of the bus terminal. There are three key points inside the Split passenger's harbor. The local ferries or Catamaran departures are located in front of the Riva Promenade Apartments. Once the ferry reaches Hvar town dock, you may board a bus, hail a taxi, or book an Uber to reach your hotel destination in Hvar.
Hvar to Pakleni Islands
The Pakleni Islands are located south of Hvar Island. From Hvar you can reach Pakleni Islands by boat in less than 15 minutes taking the Water Taxis and Taxi Boats commonly located in Hvar Port, near the town square, which also serves as main hub for the other islands. Transfers only take 20 minutes and can drop you at any of the other islands in the archipelago, including Marinkovac or Sveti Klement, Jerolim or to Stipanska, or Mlini beach. A Water Taxi from Hvar to Pakleni Islands costs $10 per person each way.
Taxis and other ride hailing apps such as Uber, Bolt, Cammeo, and EkkoTaxi are also available in Pakleni Islands.
Private Transfer Options
For travellers who value comfort and don't want to drive on unfamiliar roads, you can arrange a private transfer through Octopus Transfer. From Zagreb airport to the city center in Split or your hotel destination, the price for a private transfer goes from $140 to $200 per person each way.
Once you are in either Hvar or the Pakleni Islands you may choose to ride a cab or Uber for short distance trips. Atlantis Marine and HvarBoats offer a private boat transfer from Hvar to Pakleni Islands with prices starting at $200 each way.
From Zagreb to Split a Uber ride will cost you approximately $280 to $310 each way.
Private transfers in Croatia are considered as the second most expensive way to travel, hailing a taxi tops that list. For long distance travel your best option is to travel on a bus as it is more convenient and budget friendly.
The Mozio Recommendation
Taking a plane from Zagreb to Split saves you time and offers the most convenient way to travel. Once you reach Split Airport, you may take the bus going to the Obala Lazareta station with the ferry station only 100 meters away from it. The ferry going to Hvar starts at $25 per person each way. From Hvar you can take a taxi boat to Pakleni Islands for $10 per person. Take a taxi or Uber to reach your destination once you arrived in Hvar and Pakleni Islands.
Moving AROUND the Croatian Islands
Travel from one city to the next taking advantage of Croatia's vas bus network. Particularly convenient for long distance trips but also within towns. Rideshare apps such as Uber, Bolt, and local options may prove better options for short distance rides in spite of their reputation for being one of the most expensive means of transport available. Taxis are also available to navigate the surrounding areas.
The Frugal Option
The bus network and service in Croatia is outstanding and reliable making it the best choice when looking for an economy transportation service to get around. Fast and cheap Buses service the coast from north to south from Zadar, to Split, Dubrovnik, and other neighboring towns.
Multiple private bus companies such as Pleso Prijevos, Samoborček EU Grupa, Autobusni Prijevoz Varaždin, and Croatia Bus-Globtour operate in Split offering a variety of prices and amenities.
Bus companies located in larger cities like Zagreb and Split often provide discounted tickets on kiosks located inside the bus terminals. You can also book online via GetByBus. They offer a comprehensive and up to date list of bus companies depending on the area you want to visit.
Exploring Hvar & Pakleni Islands
Moving around Hvar is relatively easy with regular buses running from the main locations in Hvar town, Stari Grad, and Vrboska. Operated by Cazmatranz Hvar and their bus network connecting all four municipalities always departing and arriving to Hvar Town as their hub. Tickets can be purchased directly from the conductor at the following rates:
Hvar to Stari Grad from $5
Hvar to Jelsa from $6
Hvar to Vrboska from $5
Hvar to Sucuraj from $11
Hvar to Milna from $3
Taxis and other ride hailing apps such as UBER, Bolt, Cammeo, and EkkoTaxi are also available 24/7. Rental car offices are also in the island if you wish to rent a car and explore Hvar to your heart's content.
Taxiboats are also common in Hvar port (located near the town square) and serves as a access hub for other major islands. Transfers only take 20 minutes, and can drop you at any of the other islands in the archipelago, including Marinkovac or Sveti Klement, Jerolim or to Stipanska, or Mlini beach. Taxiboat cost from Hvar to Pakleni Islands is $10 per person each way
There are two options to explore Pakleni Islands. First is by renting your own small boat and explore each island at your leisure. You can rent a 5HP boat through HvarBoats for $70 per day. Finally, you can go on a private tour and enjoy the beauty of the Croatian Adriatic and its islands. HvarBoats and Atlantis Marine both offer tours for you to enjoy Hvar and Pakleni Islands, price starts at $350 per person.
Are Rideshare & TaxiApps Readily Available at the Croatian Islands?
Available On-Demand Providers
uber

bolt

cammeo

ekotaxi
Not Available Options
cabify

lyft

grab

freenow

gojek

didi
Car Rental Options
There are a lot of car rental companies in Croatia but the most affordable ones with better rated service are Sixt and Oryx Rent-A-Car.
Secure a reservation ahead of time, preferably during off-season (November to April) as the price tends to be lower due to low demand.
It will be required to be above the age of 23, a valid international driver's license and an international credit card. If you are below 23-year-old, you can still rent a car by paying a "young driver" fee amounting to $30.
Day Trips Around the Croatian Islands
Dubrovnik
Dubrovnik is one of the most prominent travel destinations in the Dalmatian coast housing a number of famous buildings such as the Onofrio's Fountain, Monastery of St. Clare, St. Saviour Church, Monastery of the Friars Minor, Bell Tower, and church of St. Blaise.
Buses operated by Autobusni kolodvor Split, Croatia Bus Zagreb Za Promet I Turizam D.O.O, and Jadran Ekspres Kotor run every 1 to 2 hours to Dubrovnik from Split's bus station (Diagonally opposite the main ferry port close to the historic centre). Fares start at $20 per person each way and the travel time from Split to Dubrovnik is between 4 to 5 hours with buses running between 2:35am and 8:30pm.
Prebooked through Mozio and offering All Inclusive service, local partnering company KiwiTaxi services the route on private sedans for up to four passengers from $278, on private vans for up to seven passengers from $295. Larger groups may opt for provider My Transfers offering private buses for up to 14 passengers from $681 or up to nineteen passengers from $805.
Zadar
Zadar, the second-largest city in the Dalmatian coast and once of the oldest inhabited cities in Europe, is known for its Roman and Venetian ruins of its peninsular old town.
The Sea Organ (Morske Orgulje) it's a must place to visit in the western end of the coastline of Zadar. It's a unsual seaside audio installation shaped into the form of several marble steps that descends to the Adriatic. The waves and winds form an oddly mesmerizing tune when it expelled through the little openings in the stairs.
Prebooked through Mozio, an express bus serviced by Autotrans by Arriva departs at 1pm from Split Central Bus Station to Zadar Central Bus Station costs $14 per passenger. A private sedan with local partner KiwiTaxi for up to three passengers from $170 or a private van for up to seven passenger for $211. Larger groups may opt for a private bus from provider MyTransfers from $388 for up to 14 passengers or $531 for up to 19 passengers.
An Uber ride from Split to Zadar will cost you approximately $250 each way.
Plitvice Lakes
One of the most famous natural attraction in Croatia located 155 miles from Split (about 3 to 4 hour trip) is the Plitvice Lakes National Park.
If you are renting a car, the fastest route is from route E65 going all the way to route E71. Get on A1/E65/E71 in Koprivno from Pojišanska. Follow A1/E71 to Komić. Take exit 13-Gornja Ploča from A1/E71 until you reach the destination.
Operated by Pleso Prijevoz a shuttle bus from Split Bus Station goes to the entrance of Plitvice Lake Natural Park. Rates start at $22 per person but times are prone to change often and without much notice.
Prebooked through Mozio, local partner company My Transfers serves the route on a private sedan for up to 4 passengers or on a private van for up to 8 passengers from $343. Larger groups of up to 14 passengers for $662 or 19 passengers for $771 can opt for a private bus.
You can also take an Uber or EkoTaxi ride from Split to Plitvice Lakes National Park but this will cost approximately $300 one way for Uber and $358 for EkoTaxi.
You may also be interested in:
Subscribe to Ground Control by Mozio Newsletter
Receive useful travel guides and promotions right to your inbox every other week