Getting to
Cinque Terre, Italy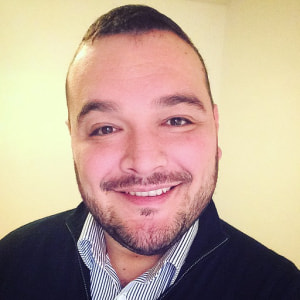 Cinque Terre is a costal area within Liguria in the northwest of Italy, this travel destination it's full of seaside villages. These five towns (Monterosso, Vernazza, Corniglia, Manarola, and Riomaggiore) considered UNESCO's World Heritage are possibly the clearest representation people have of the coast of Italy.
Book a transfer with Mozio
Airport Shuttles, Taxis, Buses, Transfers & Limousines, anytime and everywhere. Reliable and cheap airport transfer is one click away from you.
Trustscore: 4.8 / 5
6,211 reviews
Rating: 4.75 / 5
771 reviews
#28 of 254 Transportation
in New York City
Cinque Terre key information
Monterosso is the largest village within Cinque Terre and it's actually split in two by the rocky formation that plunges into the sea. This village has the most infrastructure and the largest beach of the five. Nested on the verge of a cliff, Corniglia is the only one of the five villages without a direct access to the sea. Vernazza is probably the most authentic village of the five and strategically situated. On the far end of the Groppo valley, Manarola is described as the most ancient and possibly the most beautiful of the Cinque Terres. Riomaggiore, an ancient fishermans' town, dates back to the 8th century. The houses in Riomaggiore have much more color than the ones in the rest of the villages and date back to the 13th century.
The tricky part
Even if you're not too keen on walking, forget about getting there by car. Sure there are parking lots in Cinque Terre... but they're strictly reserved for their residents. It is practically impossible to go from one village to the next by road so best prioritize trains, buses, and even boats as your means of transportation.
When taking the train to Vernazza, the train station is so small part of the train remains inside a dim-lit tunnel. Make sure you pay attention and ask the conductor to make sure which wagons will have an exit at this train station.
Getting to Cinque Terre
Arriving in Cinque Terre is not as simple as one may want but there exist a number of different options you can chose from.
By land, on the north you'll find your way following the A7 highway from Milan, the E70 highway from Turin, and then taking the A12 once you reach Genoa. From the east you can take the A13 highway from Venice or the E45 from San Marino, then switching to the A15 at Bologna.
By air, the nearest airport is the airport in Florence (111 miles), Aeroporto di Firenze-Peretola (FLR), that connects this city with the United Kingdom (British Airways, Vueling, CityJet) and the rest of Europe. Large airlines such as KLM, Iberia, Air France, Lufthansa, Alitalia, Swiss, amongst others operate into Florence Airport. Up north you can find your way to Milan with its two International Airports (Malpensa and Linate). Not as close but also a good option, Venice Airport is located 250 miles away.
Possibly the best option to get there is by train as all of the villages in Cinque Terre are connected by the Italian train company Trenitalia. Options to arrive from different locations such as Milan, Venice, Rome, Florence, are possible with connections. While this option takes a bit more time than what you may expect, it certainly is a budget option chosen by most travellers as an experience in itself.
You can also travel by bus with Flixbus or with BlaBlaBus (formerly called Ouibus and iDBUS before that) with limited times and destinations. Both companies have a terminal station in La Spezia and service this destination from different points of Europe.
The Frugal Option
Possibly one of the best options to save money not only on your way to get there but also on a hotel night is to take an overnight bus to get to La Spezia and then the train to get to one of the five villages in Cinque Terre.
Flixbus offers a seat on their buses departing shortly after midnight assuring you an early arrival at La Spezia for maximum profit of your time and money. One-way tickets from Rome cost only $19.40 (18€), from Milan (4 hours duration) $9.70 (9€), from Venice (8:30 hours duration) $21.50 (20€), from Florence (6:20 hours duration) $26 (24€). One of the main advantages of Flixbus is the variety of times they depart at and the cities they serve making it the go-to option when in a budget.
Bus service is also available with BlaBlaBus (formerly called Ouibus and iDBUS before that). The tradeoff being the fact that their routes end in La Spezia from where you will need to take the train and the fact that there is only a bunch of cities from where they serve this destination. So for example, to get to La Spezia (where this bus company has a terminal station) from Florence, price start at $8.60 (8€), from Genova starting at $5.40 (5€), or from France: Nice starting at $15 (14€), Cannes starting at $18.40 (17€), Marseille $27 (25€), Montpellier $31.20 (29€).
The Mozio Recommendation
It'll all depend on where you're staying. If you're lucky to be staying within Cinque Terre then possibly a combination between the trains and the hiking paths is the right choice for you. This guarantees that you'll be able to visit the villages and absorbe the breathtaking view walking and then take the train to get back to your starting point. However, if you're staying nearby, possibly at La Spezia, then you'll probably want to experience the view from the sea. Take a boat at least once to take you all the way to Monterosso, take the train there to visit Vernazza and Corniglia but walk through the paths to Manarola and Riomaggiore to make the most of the place.
Getting AROUND Cinque Terre
Moving around Cinque Terre is not hard. You must, however, forget all you know about it and adhere to the local way of doing things for an immersive carefree experience. Do not overthink and embrace the relaxed ways of Italy while visiting these five medieval villages to really feel like you're standing in a place that hasn't really seen the passing of time.
The Frugal Option
Once you're there, you can get the Cinque Terre Card which will allow you to use the trains for 1, 2, 3, or 7 days as many times as you wish. The rates start at $9.20 (8.50€) for one day and is half the price for kids younger than 12 years. If you do not have the card, you need to pay a fee to be able to use the the hiking paths. The paths are the key place to take those lovely pictures of the views of the villages but they're not for everybody. As you get closer to Monterosso the climbs get too steep even for regular athletes.
The local company Consorzio Marittimo Turistico Golfo Dei Poeti offers shuttle boat rides between the villages as well as daily excursions to nearby areas departing from La Spezia from April to October. You can buy a day ticket and use this transportation service at will.
Are Rideshare & TaxiApps Readily Available In This Resort?
Available On-Demand Providers
uber

$5.60/mile
Not Available Options
cabify

lyft

grab

freenow

gojek

didi

bolt
Car Rental Options
Hertz, Avis, Europcar, Budget, as well as local car rental companies can be found in La Spezia. However, it is highly recommended that you avoid renting a car to move around Cinque Terre as parking is strictly reserved for residents and often unavailable.
Day Trips Around Cinque Terre
Livorno
Situated on the west cost of the Tuscany, Livorno is well known for its fresh fish and seafood and its forts from the Renaissance era. Take the train from any of the villages to Livorno for $7.87 (7.30€). You can also prebook a professional private driver with Mozio's local partner, Book Taxi Group, from Monterosso starting at $342 (317€) while an Uber ride costs $387 (359€).
Chiavari and Rapallo
In the region of Liguria you find Chiavari and Rapallo belonging to the metropolitan city of Genova. There are a lot of things to do in this city, you can visit its famous gardens, castles, or churches, or enjoy the views from its cable car, this travel destination is likely to provide an activity you'll enjoy. Take the train from any of the villages to Livorno for $8.50 (7.90€). A prebooked private driver with Bola Taxi Group through Mozio starts at $252 (233€) while an Uber ride costs $206 (191€).
You may also be interested in:
Subscribe to Ground Control by Mozio Newsletter
Receive useful travel guides and promotions right to your inbox every other week