Getting to
Chicago, United States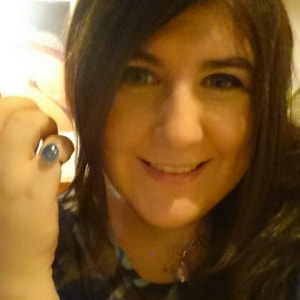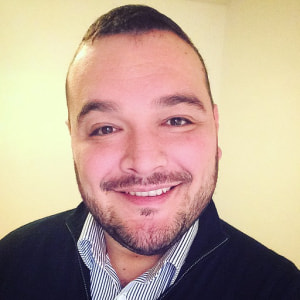 With O'Hare and Midway as their main hubs for air traffic, Chicago acts as one of the main gateways to the US. Getting to the Windy City from each airport is possible by train from $5, rideshare apps from $31, taxi cabs from $53. Bus tickets start at $20, train tickets from $40. Once there, moving around by bus with fares starting at $2.25, subway from $2.50, boats from $6.
Book a transfer with Mozio
Airport Shuttles, Taxis, Buses, Transfers & Limousines, anytime and everywhere. Reliable and cheap airport transfer is one click away from you.
Trustscore: 4.8 / 5
6,211 reviews
Rating: 4.75 / 5
771 reviews
#28 of 254 Transportation
in New York City
The Tricky Part
Chicago is also known as "Windy City". Many local travel advertisements and businesses refer to it with that well earned nickname which comes from Chicago's strong winds all year long. The weather in this city located right next to Lake Michigan is something to keep in mind while traveling to there.
Layered clothes are recommended when visiting Chicago in Summer and Spring since the temperature changes throughout the day and the nights can be quite chilly, even in the commercial district of the Loop in the heart of the city. Autumn and Winter can be extremely cold, however Christmas in Chicago is a beautiful experience many tourists regard even above the inconveniences of the stark winter. Unless you're traveling for the season, we recommend to avoid visiting between October and December.
Safety Concerns
Chicago is a big city with a long history related to crime and mafia, though the situation has improved significantly in the last century. Once considered the 'murder capital' of the United States, public safety has been the first priority of the city's government for some time. This has yielded satisfactory results and a decline in the numbers of armed and unarmed crime.
Fuller Park is currently known for being the most dangerous neighbourhood in the city, where violent crime and property crime rates are high. Other reportedly dangerous places are Garfield Park, Englewood, Austin, and Auburn Gresham.
Most incidents are reported between 8PM and 6AM.
Other Logistical Complexities
Given the weather conditions throughout the year -especially during the winter- an underground network has been created to connect more than 40 blocks of hotels and shops.
This is called 'Chicago Pedway', 'Downtown Pedway', or simply 'the Pedway' for short. This is a pedestrian way system that crosses the heart of the city, covering about five miles and linking hotels, restaurants and all sorts of businesses together with the CTA (Chicago Transport Administration) subway and rail commuter stations.
The Pedway is known to be a safe and reliable path for travelers and residents to use during the harsh months of winter or during the common downpours.
Here's a helpful map of the Pedway.
Getting to Chicago
Chicago has two airports and the most known is O'Hare International Airport (ORD), accommodating most tourists that arrive by air into the city. And there is also Midway International Airport (MDW) located at 5700 S Cicero Ave. It is located in the southern part of the city and is smaller than O'Hare; also known for being the main hub for Southwest Airlines.
The main train stations in Chicago are Union Station located at 225 South Canal Street; Ogilvie Transportation Center in the Citigroup Center, 500 West Madison Street; and LaSalle Street Station at 414 South LaSalle Street.
Chicago's Union Station acts as the most important centre for all transportation, not only trains but buses too.
Greyhound has an important base in Chicago in the Union Bus Depot located at 1157 South Wabash Ave., right by Union Station.
By Air
Both airports receive flights from several neighbouring cities and other further away destinations.
O'Hare International Airport (ORD) has five large terminals and two sets of parallel runaways at either side of the complex.
There's a airport shuttle service going back and forth between terminals 1, 3 and 5. It also connects to the Multimodal Facility. You will be able take the shuttle from the lower level of each terminal every 5 to 10 minutes all day, every day of the year, and you can find the Shuttle Centre on the main floor of the parking garage opposite to terminals 1 and 3.
The Multimodal Facility is the base for all car rental brands and has a parking lot for visitors too. The public commuter rail service (the Metra) also arrives to this facility on the north-east corner. Note that this has a reduced schedule during weekends.
The main airlines operating in this airport are Aer Lingus (Dublin), Aeromexico (Guadalajara, Mexico City), Air Canada (Montreal, Toronto, Vancouver), Air France (Paris), Air New Zaeland (Auckland), Alaska Airlines (Los Angeles, Portland, San Francisco, Seattle), All Nippon Airways (Tokyo), American Airlines-American Eagle-Spirit Airlines-United Airlines (All major US capitals with more than 40 destinations), Austrian Airlines (Vienna), British Airways (London), Cathay Pacific (Hong Kong), China Eastern Airlines (Shanghai), Copa Airlines (Panama City), Delta Airlines (Atlanta, Detroit, Minneapolis, New York, Salt Lake City), El Ai (Tel Aviv), Emirates (Dubai), Iberia (Madrid), Interjet (Mexico City), Japan Airlines (Tokyo), JetBlue (Boston, Fort Lauderdale, New York, West Palm Beach), Korean Air (Seoul), Lufthansa (Frankfurt), Qatar (Doha), and Volaris (Guadalajara, Leon, Mexico City, Oaxaca, Querétaro).
Chicago Midway International Airport is far smaller compared to O'Hare, with only 3 terminals and fewer airlines operating. You will find Delta Airlines to Atlanta and Detroit, Porter Airlines to Toronto, Volaris (Aguascalientes, Durango, Guadalajara, Leon, Morelia, Zacatecas); and most importantly Southwest Airlines, with coverage to almost every large city in the country (Albany, Albuquerque, Atlanta, Austin, Baltimore, Birmingham, Boston, Buffalo, Burbank, Cancún, Charleston, Charlotte, Cincinnati, Cleveland, Columbus, Dallas, Denver, Detroit, Fort Lauderdale, Fort Myers, Grand Rapids, Hartford, Houston, Indianapolis, Jacksonville, Kansas City, Las Vegas, Los Angeles, Louisville, Memphis, Miami, Minneapolis/St. Paul, Nashville, New Orleans, New York, Norfolk, Oakland, Oklahoma City, Omaha, Ontario, Orlando, Pensacola, Philadelphia, Phoenix, Pittsburgh, Portland, Providence, Raleigh, Sacramento, St. Louis, Salt Lake City, San Antonio, San Diego, San Francisco, San Jose, San Juan, Seattle, Tampa, Tucson, Washington).
From ORD to Chicago
To reach downtown Chicago you can take the Blue Line L Train, accessible from Terminals 1, 2, and 3. The ticket is $5. Signs for CTA trains will guide you out of the airport terminal towards the station outside.
The ride towards down town is around 45 minutes long.
Taxis are also available 24/7, as well as Uber and Lyft. However, to use the apps you will need to need to activate roaming on your phone or use the airport's free wifi hotspots.
Using Central Loop Hotel -located at 111 W Adams St in downtown Chicago- we calculated taxi, Uber and Lyft fares:
The taxi cab fare is about $53
Lyft and UberX sedan -4 passenger- is $31
Uber Black, a luxury sedan -4 passengers- is $89
Lyft Lux Black is $90
Lyft XL and Uber XL SUV -6 passengers- are $56
Lyft's Lux Black XL SUV is $116
By Bus, the frugal option
Megabus and Greyhound operate the route between Chicago and Indianapolis.
From Indianapolis
You can take the Megabus Atlanta - Chicago Express from Delaware St & Market St in Indianapolis towards Chicago. The ride takes 3h 20m and tickets start from $20. Departs once a day.
Greyhound also covers this route with their buses 1196, 1194 and 1188. The ride is $30 and departs every four hours from Crowne Plaza in Indianapolis. The ride takes 2h 15m.
From Detroit
Greyhound bus 5515 has a direct route to Chicago from Detroit. You can take this bus from 1001 Howard St, Detroit. This is the main depot for Greyhound buses in this city. The ride takes 5h 30m and departs three times a day. Tickets start at $40.
From Toronto
Greyhound buses 5371, 5515, and 5509 from Toronto have a direct route to Chicago. The ride takes 11h 45m and departs three times a day. Fares start at $65. You can take the Greyhound bus from Toronto Coach Terminal at 610 Bay Street.
From St. Louis
Greyhound has bus 1158 connecting to Chicago in one ride. Takes 5h 10m and departs every 4 hours from St. Louis Station, at 430 S 15th. Fares start at $40.
By Train
From Indianapolis
You can take the Amtrak Thruway 8051 towards Chicago Union Station. The ride is 4h 10m and prices start at $40. It departs four times a week.
From Detroit
Amtrak has a route available connecting Detroit and Chicago. From Detroit Amtrak Station you can take the train towards Chicago Union. The train departs three times a day and prices start at $50. The ride duration is five hours.
From Toronto
You will need three trains to reach Chicago from Toronto. First the Go Transit LW towards Niagara Falls; board it at Toronto Union Station and hop off at the Niagara Falls GO Station. Then change to the Niagara Falls Amtrak Station and board the Amtrak towards New York Penn Station. Then hop off again at the Buffalo Depew Station and board the Amtrak towards Chicago Union Station which will take you directly to Chicago. Prices start at $120. But this is an extremely long ride that can take around 30 hours to complete in total.
From St. Louis
Amtrak connects St. Louis directly to Chicago Union Station. The train is called towards Chicago Union and takes about 5h 25m. It departs five times a day and prices start at $50. You can take from St. Louis Gateway Station.
By Car
From Indianapolis you can take the I 65 N. Access it from Meridian Street and follow I-65N. Access Chicago from West Congress Parkway at the intersection with Ida B. Wells Dr.
From Detroit you can access W Jefferson Avenue towards M-10 N on the intersection with John C. Lodge Freeway. Then access the I-94 W and I-90 to West Congress Parkway. Access Chicago via Ida B. Wells Drive.
From Toronto you can take the ON-402 W into the I-69 until the intersection with I-90 to W Congress Parkway. Access Chicago via de W Ida B. Wells Drive.
Pick up the I-64 E from St. Louis and follow until I-55 N all the way down to Congress Parkway in Chicago. Access the city via Ida B. Wells Drive.
By Private Transportation
Indianapolis
A ride in a sedan car for three passengers and three large bags is $680
A private van for six passengers and four large bags is $882
A large bus for fourteen passengers and fourteen bags is $2,600
Detroit
A ride for a sedan car, three passengers and three large bags is $949
A private van for six passengers and six large bags is $1,224
A SUV for four passengers and four large bags is $1,214
Toronto
A ride in a sedan car, three passengers and three large bags is $1,605
A private van for six passengers and six large bags is $2,706
A SUV for four passengers and four large bags is $1,846
St. Louis
A ride in a sedan car, three passengers and three large bags is $1,099
A private van for six passengers and six large bags is $1,274
A SUV for four passengers and four large bags is $1,374
The Mozio Recommendation
The best fares are offered by the bus services; the trip is as long as with Amtrak trains but prices are significantly lower. However, given the time it takes to get there with ground transportation, a flight ticket is currently our recommended option.
Getting around Chicago
As on any big city, you will find several interesting options for transportation in Chicago.
Most importantly, public transport will be your best option to move around the city. It's cheap, efficient and offers ample coverage. You can reach almost any location in Chicago just by using public transportation.
First, it's recommended to download Ventra on your smartphone, available for both Apple and Android devices. From this app you will be able to purchase tickets and track any schedule you need. It will provide quick and easy access to using Chicago's transportation right at the tip of your fingers.
You will find two options for public transportation. Buses and the "L" Train, which is the elevated train line circling the city and suburbs. A combination of these two will be the best for you when moving around Chicago.
As in any large American city Uber and Lyft and local taxi companies are always available, every single day of the year.
Finally, for those who have experience driving abroad and in an unknown city, car rentals are also an option; though keep in mind finding empty parking spaces will be a challenging task.
Bus
The regular bus fare is $2.25 . Reduced fares for passengers with disabilities and seniors is $1.10. Students have also a special fare of $0.75
It is possible to pay with cash or Ventra Tickets -which can be purchased at the entrance of L Train Stations- and also using the Ventra Card ($5); all using the Ventra App on your phone. It is recommended to avoid paying with cash as the amount must be exact.
Purchasing a pass for consecutive usage of these services is a recommended option.
These passes will give you unlimited rides for a certain amount of time for both, the "L" train and the bus.
The daily pass is $10.
The three day pass is $20.
The seven day pass is $28.
The thirty day pass is $105.
Subway
The regular L Train fare is $2.50 per ride per passenger.
The reduced fare for senior and passengers with disabilities is $1.25. The student exclusive pass is $0.75.
Passes and Ventra work the same as buses for the L Train as the pass is global and allows you to use any service indistinctively.
Taxi
We have collected a list of prices for the different private transportation services using Chicago O'hare airport and Downtown Chicago as reference.
Lyft: $40
UberX: $40
Taxi: $71
All of these are sedan cars for 4 passenger max.
Lyft Lux for high standard vehicles services this ride for $80
Prices for SUVs able for 6 passengers are the following:
Lyft XL: $75
UberXL: $75
Lyft Lux Black XL: $151. This is a luxury service.
Cost per Mile: $0.90
Boat and Ferry
If you are interested in a water taxi experience, the company Chicago Water Taxi offers several routes to navigate the canals coursing through the city.
The routes and stops are at the Ogilvie / Union West Loop, Michigan Avenue, Chicago Riverwalk, Goose Island, Chinatown, and Chicago Avenue.
A one way ticket is $6.00, the daily pass is $10.00, and the ten day pass is $25.00.
The tickets can be purchased at their website.
Unfortunately due to COVID-19 regulations, all water taxi services have been suspended.
Bike Rentals
During Summer and Spring, many choose to move around Chicago by bike.
The city has several companies offering different types of bike rentals.
Bobby's Bike Hike is currently the best rated bike rental service in Yelp.
Car Rentals
If you are used to the heavy traffic of large cities, renting a car is an option as well.
You can find a wide selection of car rentals in both airports. Companies such as Avis, Enterprise, Hertz, Alamo, Sixt, and Budget are available to you.
An economy car such as the Chevrolet Spark (sedan, 4 passengers) for three days is $116 with Hertz.
A large sedan car such as a Toyota Camry (5 passengers) is $187 for three days with Enterprise.
SUVs such as Nissan Rogue (4 passengers) is offered for $221 for three days with Hertz.
Day Trips around Chicago
Milwaukee, WI
Milwaukee is located north of Chicago and can be easily reached in less than two hours by car.
Being the largest city in Wisconsin, it offers a great variety of food and entertainment. Also located in the shore of Lake Michigan, Milwaukee has wondrous sights and attractions. Originally a settlement of French Catholic Jesuits, still preserves part of the Algonquin and Siouan culture. The Milwaukee Art Museum is one of the most visited attractions.
By Bus: Greyhound bus 4712 will take you directly to Milwaukee. The ride is 2 hours 20 minutes long and departs every 4 hours. Prices start at $20 per ticket, one way.
Megabus offers the same service with their Chicago - Minneapolis Express. Prices start at $12 but depart once per day.
By Train: The Amtrak towards Milwaukee Intermodal Station will take you directly from Chicago Union Station. The ride is 1h 29 minutes and departs avery four hours. Prices start at $30 per one way.
By Car: The drive from Chicago to Milwaukee is around 1 hour 30 minutes. You can make your way through the Congress Parkway/W Ida B. Wells Drive and then take I-90 directly to Milwaukee. Enter the city via E St Paul Avenue.
South Bend, Indiana
This lovely city is known for it's History Museum, a gorgeous Victorian mansion which remains perfectly preserved up to this day.
There is also a central market which sells all sorts of farm products produced locally.
Bus: Barons Bus services this ride from Chicago Union Station. Their 0026 bus reaches South Street Station in South Bend. The ride takes about 2 hours and departs once a day. Prices start at $34.
Train: You can take the Amtrak towards Washington Union from the Chicago Station. The ride takes around 1h 29 minutes and costs $32 for one ticket one way. The Amtrak for this destination departs three times a day.
Car: The drive towards South Bend takes 1h 40 minutes depending on traffic. You can exit Chicago via de US-41 S and follow the I-90 E to Clay Township. Take exit 77. Continue on IN-933 S and then US 31. You can access South Bend via E Navarre Street.
Rockford, Illinois
This is a great destination for the whole family. Rockford is a beautiful village less than two hours away from Downtown Chicago. There are great activities for children, such as the Discover Center Museum and the gorgeous Anderson Japanese Gardens.
Bus: From Chicago Union Station, there is a bus provided by Greyhound. Prices start at $13 per ticket, one way. This ride will take you directly to the Rockford station.
Train: No rails available
Car: The town is a short drive from Chicago. You can exit the city via I-90 W directly to IL-2 N. Enter Rockford through the Main Street of the Township. This is exit US-20 W.
Lake Geneva
This is a lovely day trip many families from Chicago choose as a destination for the weekend. This village is set next to the Geneva Lake and it is best visited in Summer. Several outdoor activities are offered in the lake such as kayaking, boat tours, hiking, and golf courses between others. The beaches of the lake are also very inviting for those who prefer a more relaxed holiday.
Bus: No buses available
Train: Metra Up- Northwest services this railway. UP-NW towards Harvard will be available to you from Chicago Union Station. Prices start at $12 and trains depart every four hours. From Harvard you will need a 30 minute taxi ride to Lake Geneva. Prices for this ride are around #70 for a sedan car for up to four passengers.
Car: You can reach the destination via I-94 from Chicago. At the intersection with 75th Street in Kenosha take exit 344 to access WI-50 W directly to Lake Geneva. The ride takes about 1h 30 minutes.
Grand Rapids
Located almost five hours away from Chicago, Grand Rapids is a wonderful reservoir for all those who enjoy nature and outdoor activities.
Grand Rapids are wonderful in Summer, yet the early Autumn is also recommended as the weather is fairer than during the rest of the year.
Train: The Amtrak train connects directly to the Grand Rapids Vernon J. Ehlers Station. This train leaves once per day and prices start at $40 for one ticket, one way. The ride takes four hours.
Bus: Greyhound buses 5530, 4570 and 5500 will take you to Kalamazoo, ending in the Kalamazoo Amtrak Station. This first half of the ride is 2h 30 minutes and prices start at $25 for one ticket one way. From there you need a ride from the Kalamazoo Amtrak Station to the Grand Rapids Vernon J. Ehlers Station serviced by Amtrak buses 8364 and 8354. These buses depart five times a day and prices start at $15. The tickets can be purchased at the Kalamazoo Station itself and the ride takes about one hour.
Car: You can reach the destination by using the I-94. Exit Chicago using the US-41 S and then take the I-90, then I-196 N up to Cherry Street SW. Take exit 84B to enter Grand Rapids.