Getting to
Carmel & Monterey, United States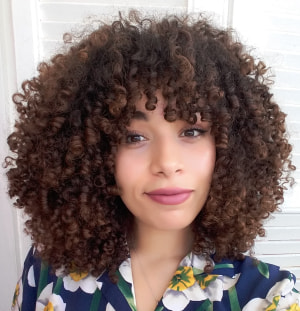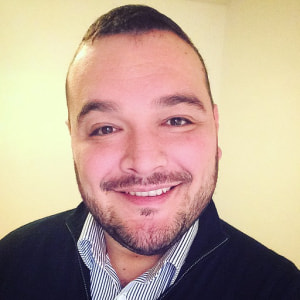 From exploring sea life without getting your feet wet, to enjoy a variety of culinary art Monterey and Carmel will provide you a lot of things to do and places to visit that will suit your taste.
Book a transfer with Mozio
Airport Shuttles, Taxis, Buses, Transfers & Limousines, anytime and everywhere. Reliable and cheap airport transfer is one click away from you.
Trustscore: 4.8 / 5
6,211 reviews
Rating: 4.75 / 5
771 reviews
#28 of 254 Transportation
in New York City
Carmel & Monterey Key Information
Home to one of the most beautiful scenic coastlines, art exhibits, and historical monuments, the Monterey County has a lot to offer thanks to its hidden gems; Cities of Monterey and Carmel. Whether you are a fan of history and ancient architecture, a passionate golf lover, or you are simply looking for a relaxing experience along the mesmerizing beaches, you should definitely visit these cities.
The tricky part
One detail that could cause confusion for some of the travelers, is the fact that Monterey and Carmel both exist in Monterey County. As a result, arriving at Monterey airport does not mean arriving at Monterey city. In fact, to reach the city you would need to hop on a bus for 10 to 15 minutes in order to reach downtown Monterey. As a result, since going from one city to another can take up to 1 hour, it is important to make the necessary research and plan your journey thoroughly.
Another thing to look out for is the fact that there is a lack of restrooms and recycle bins along highway 1. As a result, it is important to plan your trip with the designated restrooms in mind. This also the case of trash, just make sure to put the trash all in one place then throw them in the nearest trash can available.
Getting to Carmel & Monterey
Arriving at these beautiful destinations is very easy thanks to the Monterey Airport (MRY), providing easy access to every city in Monterey County. The airport can be accessed on both domestic and international connecting routes, in addition to direct flights available from Los Angeles, San Francisco, Las Vegas, etc… you can simply travel by bus for a basic $2 fee available every 30 minutes for a 10 minutes journey to Monterey downtown or a 23-minutes journey to Carmel via bus line 11 available every 3 hours.
You can also travel to Monterey and Carmel via the Monterey Airbus shuttle from San José airport, available hourly for a cost of $35-$55 or you can simply take an Uber to get to your destination for a cost starting from $100.
However, if you're traveling on a budget, public transportation in Monterey County provides a vast network with easy access. to trains and busses. You can simply hop on the Amtrak's Cost starlight line to enjoy the scenery along the road. Weather from Los Angeles, Seattle, etc… This train line is the perfect way to get to the Monterey county and visit Monterey and Carmel. All this is available for a basic fare starting from $45 to reach Saline by train then opt for a Monterey-Salinas Transit bus for a $3 to $7 journey for Monterey and then another $2 to $5 bus to reach Carmel.
By car, whether you are heading south from San Francisco or north from Los Angeles, you can take Highway 1 to your destination allowing you to enjoy the breath-taking scenery along the coastline.
Pebble Beach: For avid golf fans, Pebble Beach is the place for you. Enjoy the high-quality golf courses at the Pebble Beach Golf Links and Spyglass Hill Golf Course. Getting there is very easy, you can simply hop on the 21 line bus from Monterey for a fare starting at $2, or have a more comfortable journey by taxi that will cost you a minimum of $19.
Salinas: If you are a fan of rock climbing and want to spend your vacation having wine tastings and museum tours, Salinas is the place for you. As the world's "Salad Bowl", Salinas provides tours in its agriculture farms in order to discover farm life. All of this is possible for only a 1-hour 30-minute journey from Monterey to Salinas via Line 20 bus for a ticket price starting from $2, or a 20-minute taxi ride starting from $50.
Pacific Grove: Are you a shopping lover and fancy a nice meal? Or do you enjoy the festivals and parades at the seaside? Then you should not miss the annual events at Pacific Grove. From fireworks, barbeques, and other local festivals. You can get there either by bus line 2 for a 9-minute journey with a basic fare starting at $2 or by taxi starting from $9.
The Frugal Option
Public transportation is highly recommended when visiting Monterey and Camel. Due to its easy accessibility and widely spread network, Monterey public transportation is the best way to enjoy your trip from a local perspective. You can easily take the bus to move from 2 AM to 9 PM using the Monterey-Salinas Transit Bus from Fremont / Casa Verde to Monterey Transit Plaza / Gate for a fare starting at $2. Then you can continue via line 2 bus to reach Carmel which costs a basic fare starting for a journey of 17 minutes available every 30 minutes.
If you would like to reach your destination fast and avoid all possible delays, we advise you to plan ahead and book your ticket online. It is also preferable to avoid traffic hours when choosing your bus time or take into consideration the possible delay when planning your daily schedule.
Taxi services are considered comparatively more expensive than Uber. You should definitely opt for calling an UberX from the MRY airport for a fare starting at $14 to reach Monterey downtown and $18 to reach Carmel. Since Uber rides are more easily accessible they eliminate the inconvenience of hailing a taxi at the airport which can be a challenge especially during the night hours.
Private Transfer Options
There are many private transfer options available from the Monterey airport. Through the Mozio website (Mozio.com) or App, you can easily hire a car service from the airport with a driver. Prices are available starting $60 for sedans, $72 for SUVs, and $210 for private vans, perfect for larger groups.
On-demand rides are also available at the airport. An UberX for example can take you to Monterey for $14 and to Carmel for $18.
A taxi is also an option for a ride to Monterey also starting at $14, and $28 in order to reach Carmel.
The Mozio Recommendation
If you are on a budget public transportation is your perfect means of transportation, proving an extensive bus network throughout Monterey County. You can save your money and count on the bus system to get to where you want for a basic fare of $2 to reach both Monterey downtown and Carmel from the airport. These busses run every 30 minutes, so you will have no issue regarding the long waiting and you'll arrive at your destination in no time.
However, if you are looking for a more comfortable ride, but without going overboard, you can either hail a taxi or just book an Uber for a fast ride starting at $14 for Monterey. As for Carmel, you can reach either by taxi starting at $28 or Uber for a cheaper price from $18.
As for those who wish to get the full luxury experience, you can opt to book a private ride with a driver on the Mozio Website starting at $60 for sedans, $72 for SUVs and $210 for larger private vans including a meet and greet service in order to avoid the inconvenience of looking for a ride at an unfamiliar airport.
Moving AROUND Carmel & Monterey
Getting around the Monterey and Carmel is pretty easy and simple. This is all thanks to the public transportation system allowing travelers the opportunities to visit all around Monterey County while still keeping under budget.
The Frugal Option
Monterey Transit Plaza / Gate 3: Pearl is the main bus station in Monterey City. As for Carmel, Carmel Bus Stop is considered its main station where most busses stop throughout their trips around Monterey. There is no doubt that you will probably be using these stations if you arriving or departing from Monterey and Carmel respectively.
Bus fares depend on the distance of the journey and the location:
Monterey to Pebble beach: $2-$5

Monterey to Salinas: $2-$7

Monterey to Pacific Grove: $1-$5

Carmel to Pebble beach: $1-$5

Carmel to Salinas: $4-$11

Carmel to Pacific Grove: $2-$5
Although Public transportation is the most recommended option, renting a car is also a good way to enjoy your trip at your own pace. Especially if you are traveling with your family, or simply want to have a relaxing and comfortable journey, you can rent a car at the Monterey Airport and enjoy the towns and cities in Monterey Country all at a short driving distance from each other.
Avoiding rush hour is a must when planning your road trip, do not worry regarding parking as parking spaces are available at the Monterey County.
Are Rideshare & TaxiApps Readily Available In Carmel & Monterey?
Available On-Demand Providers
uber

$8 per mile

lyft

$8.80 per mile
Not Available Options
cabify

grab

freenow

gojek

didi

bolt
Car Rental Options
Almost all top brands of car rental are available in Monterey airport and around the cities. This includes all well know rental companies such as Alamo, Hertz, Thrifty, Enterprise, Budget, Avis, and National Car Rental, starting at a beginning price of $28 per day.
Since the county's parking slots are available almost 24 hours a day, starting at a fairly cheap hourly fee of $1.50 depending on the area in which the booking was made.
Day Trips Around Carmel & Monterey
Big Sur
If you are a nature lover, and are always looking for wild adventures and camping opportunities, you should definitely put Big Sur in your travel plan if you're visiting California. Getting there is very easy, you can just take the bus from Monterey Transit Plaza / Gate and arrive at Big Sur in Highway 1 / River Inn bus station. All of this for a basic fare starting at $3 for busses, $90 for a taxi ride, or $76 for an UberX. However, if you are departing from Carmel, you can either use the bus for $2 from San Carlos / 7th to Highway 1 / River Inn, a taxi for $80, or an uber for $50.
Moss Landing
For surfing lovers, Moss landing is the place for you. You can enjoy the beautiful and unique waves and have your nature adventure. All this is possible if you're departing from Monterey for a trip at a basic fare of $6 using bus lines 20 and 28 from Bus from Tyler / Franklin to Salinas Transit Center / Gate with a transfer at Salinas Transit Center. You can also take a taxi for $55 or an Uber starting at $38 for a more comfortable journey.
Marina
Marina is also another travel destination that should definitely be on your itinerary. From having the chance of spotting dauphins and amazing bike trails to beautiful beaches, getting to Marina couldn't be easier. If you're arriving there from Monterey, you can just take the Bus line 20 from Monterey Transit Plaza to Del Monte / Palm for a basic fare of $2, a taxi for $30, or an Uber for $23. However, if your starting point is Carmel, you can just take the bus from 6th / Mission Street to Del Monte / Palm, with a transfer at Monterey Transit Plaza starting at $4. You can also a taxi to your destination for $40 or an uber for $27.
You may also be interested in:
Subscribe to Ground Control by Mozio Newsletter
Receive useful travel guides and promotions right to your inbox every other week