Getting to
Boracay, Philippines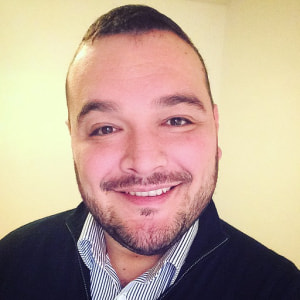 Famous for its touristic complexes and exotic beaches, the small island of Boracay is a travel destination outlined by white powdery sand beaches and lavish vegetation. Accessible from Kalibo International Airport and Caticlan Airport, boats will get you there from $2, combined with a shared van ride from $4. Ferries are also available from $17. Once there, the popular e-Trikes (tricycles) charge $0.20 per passenger.
Book a transfer with Mozio
Airport Shuttles, Taxis, Buses, Transfers & Limousines, anytime and everywhere. Reliable and cheap airport transfer is one click away from you.
Trustscore: 4.8 / 5
6,211 reviews
Rating: 4.75 / 5
771 reviews
#28 of 254 Transportation
in New York City
Boracay Key Information
Most Filipinos speaks and understand English. Take note that ever since the Boracay clean up in 2018, the local government does not allow entry to the island without a printed copy of confirmation or proof of accommodation as it needs to be presented at the Caticlan port before taking the boat ride.
ATM fees for overseas cards now are $5 (₱250). Making a withdrawal several times is not recommended. Cash in as much as needed for the whole trip. Cash is king in the Philippines.
The tricky part
The tricky part is booking which tour operators to choose as some are sold by middle-men who tops up a fee to the original price. Decline respectfully and advise that prior arrangements have been made.
At the port, you will be greeted by porters. The porters will attempt to carry the bags, they earn extra for tipping.
There are tourist police everywhere and police visibility is a priority in the area.
Getting to Boracay
To get to Boracay island, travellers need to reach Aklan via these two major airports. Aklan has two major airports. One is located in Kalibo, the Kalibo international airport and the other one is Caticlan Airport (Godofredo P. Ramos Airport).
If you travel to Kalibo Airport it takes two hours to get to Caticlan Jetty Port where you will need to take the boat ride going to Boracay Island. After you get out of the arrivals take a tricycle, the fare is about $2 (₱100) that will take you to the Kalibo Town Proper van terminal going to Caticlan Jetty Port.
Once you reach the van terminal, take a shared ride in a van to Caticlan and pay $4 (₱200). Please note, that the van doesn't leave until it's full. If traveling with a group, you can rent the van for about $75-80 (₱3500-4000 pesos) and split the cost among the group.
You will then be dropped off at the Caticlan Jetty Port. Proceed to the booths near the entrance and pay the Terminal Fee $2 (₱100), Environmental Fee $1.50 (₱75), and Ferry Fare $0.50 (₱25). The boat ride is about 15 to 20 minutes.
Caticlan Airport is the nearest airport to Boracay about 30 minutes away including the boat ride. After getting out of the airport, proceed to the tricycle lane which is about 3 to 5 minutes walk away from the airport. The tricycle will then bring you to the Caticlan jetty port which is about 8-10 minutes away. The tricycle fare is 50 pesos ($1). Don't forget to pay the terminal, environmental and ferry fare. Caticlan Jetty port is open from 5am until 9pm. From Caticlan Jetty port, everyone will be dropped off at Cagban
The Frugal Option
The cheapest way to get to Boracay is booking your flight to Kalibo Airport then taking the flight that will land in Caticlan Airport. Tickets to Kalibo Airport is about is between $30 to $60 (₱1500-3000 pesos) it will take two hours to get there but the view is worth it. Flights in Caticlan will cost about $75 to $150 (₱3700-7500). Cebu Pacific and Air Asia are the two budget airlines in the Philippines where you can book your flights going to Boracay.
For people coming from the South (Batangas, Cavite and Laguna province) traveling to Manila is becoming a dread due to heavy traffic. Locals prefer to arrive earlier than necessary to avoid being stuck in traffic and risking to miss their flights
Travellers can also go to Boracay by a passenger ship via 2GO Travel which departs Batangas City Port from Monday to Friday at 9PM and arrives in Caticlan Jetty Port at 6am the next day. That is 9 hours of sea travel. If time is not a problem and don't get seasick easily travellers might enjoy their time inside the ship. Make your way to Dasmarinas, Cavite, the city is about two hours away from the Batangas City Port. There is a direct passenger shared van that passengers can take. The van terminal across Robinson's mall will take you directly at Batangas Port in 90 to 120 minutes. The van fare is $3.10 (₱160). Once you get to the port pay the terminal fee $0.60 (₱30) and an environmental fee of $1 (₱50).
Proceed to the ticket booth and buy the ferry ticket. Meals and linen are provided. When boarding please present One (1) Printed Copy of the eTicket Itinerary Receipt and a passenger's Valid ID.
Super Value Class: $17 (₱861)
Tourist Class: $24 (₱1218)
Cabin for Four: $33 (₱1674)
Cabin for Six: $33 (₱1674)
Suiteroom for Two: $86 (₱4330)
Private Transfer Options
My Boracay Guide, Island Star Express and Southwest Travels and Tours are some of the companies that offer pre-booked transfers and van rental from the airport to Boracay Islands. Travellers can also book via Mozio for a private transfer in advance. A private sedan ride starts at $40 (₱2100).
The Mozio Recommendation
The cheapest way is to book a flight to Kalibo airport and taking that two-hour ride from the airport going to Caticlan jetty port. Booking a flight directly to Caticlan airport can cost up to $100 to $150 (₱5000-7500) while Kalibo flight is about $30 to $60 (₱1500-3000). Kalibo airport is two hours away from Caticlan jetty port while the Caticlan airport is about 15 to 20 minutes away by tricycle.
The ferry will bring the passengers to Cagban Jetty. From Cagban, travellers can either take a tricycle, e-trike, multicab or a small van to your resort.
Moving AROUND Boracay
The most popular transportation service in the island is e-trike. It was a replacement for the popular tricycle. To get around Boracay it's better to take the e-trike for a minimum fare of $0.20 (₱10) pesos per passenger. Take note that if you are a Caucasian, e-trike can be very uncomfortable since there is small legroom. It is recommended to pay for two passengers, to take that second space just so one can travel and seat comfortably.
The Frugal Option
The cheapest way to get around the island is by walking since Boracay is a small island. The Boracay White Beach is the longest white beach in Asia, about 4 kilometers and very walkable because of its powdery sand. Most of the activities are along the White Beach. I recommend to walk wherever you can, bring sensible footwear and take the e-trike and tricycle for longer distance trips. The minimum fare is $0.20 (₱10) pesos per passenger. Tricycles are available anywhere as early as 5am to 1am on the island.
Ride on a local tricycle driver or habal-habal (motorcycle that takes up to 2-3 passengers) to bring you to the famous local spots in Boracay. It's affordable and they have a way with the traffic. Remember to negotiate the price with the driver before getting in.
Are Rideshare & TaxiApps Readily Available In Boracay?
Available On-Demand Providers
No known on-demand providers available in this area
Not Available Options
cabify

uber

lyft

grab

freenow

gojek

didi

bolt
Car Rental Options
Boracay is a small island. Lots of tourists and locals. Because of the narrow road, traffic is one of the problems on the island. Renting a car is not recommended.
Ariel's Point
There are many things to do in Ariel's Point that make it worthwhile for a day trip. Reservations need to be made online directly from Ariel's Point. It's famous for its five levels of cliff diving. The cost is $55 (₱2800) and includes: boat ride, free use of kayak, snorkelling, and swimming. Snorkelling gear will be provided, buffet lunch, and unlimited drinks. The guide will escort the passengers to the boat pick-up location.
Carabao Island
Carabao Island is part of Romblon Province but it is close to Boracay Island and travellers can visit this island during a day trip for $40 (₱2000). The pick up location is at Station 3, D'Mall. The guided tour includes boat transfer (shared), English speaking guide, entrance fees to Carabao Island, mask and snorkel, and lunch.
You may also be interested in:
How to get to Punta Cana, Dominican Republic?
by Jeremias Padilla

about 2 years ago
Subscribe to Ground Control by Mozio Newsletter
Receive useful travel guides and promotions right to your inbox every other week