Getting to
Bocas del Toro, Pamana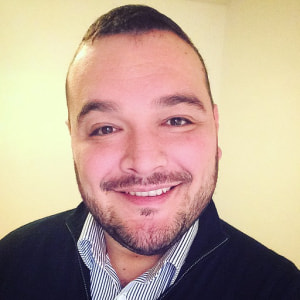 This tropical paradise can be accessed easily thanks to the different transportation service options available. The most comfortable is probably in one of the four daily flights from Albrook Marcos A Gelabert International Airport to Bocas del Toro International Airport. Otherwise, buses and vans are available at a lower rate starting at $15 (Combinations are required). Once there, the best way to move around is renting a bike starting at $2.
Book a transfer with Mozio
Airport Shuttles, Taxis, Buses, Transfers & Limousines, anytime and everywhere. Reliable and cheap airport transfer is one click away from you.
Trustscore: 4.8 / 5
6,211 reviews
Rating: 4.75 / 5
771 reviews
#28 of 254 Transportation
in New York City
Bocas del Toro Key Information
Bocas is located on the west of Panama and very close to the Costa Rican border. Bocas del Toro has 9 islands, which is where tourists usually go. Normally people stay in Isla Colón, the largest island while others prefer to stay in the nearby Bastimentos or Carenero islands. This colorful destination offers different activities like sunbathing, swimming in crystal waters, snorkelling, partying and making awesome day trips nearby.
The tricky part
If going to Bocas by bus it's recommended to buy the ticket one day in advance early in the morning to avoid a long queue. If you are traveling with someone else, make sure to take the other person's passport since it's a requirement.
Isla Colon is considered a party place, mostly chosen by backpackers. If you want to have a more relaxed vacation, Isla Bastimentos is your place. It's recommended to booking online in advance, some hotels can offer complimentary transportation from Isla Colon.
It's not recommended to take boat rides during the night to hop from one island to another. Some accidents have been reported due to boats not having proper lights.
Getting to Bocas del Toro
From Tocumen International Airport, you can take a local bus to Albrook Terminal then buy a bus ticket to Almirante. From Almirante you take a water taxi to Isla Colon. Another option is taking a flight from Albrook Marcos A Gelabert International Airport to Bocas del Toro International Airport, the airline operates around 4 daily flights.
The Frugal Option
Flying to Tocumen International Airport then take the S 480 bus to Allbrook terminal, you will need to buy the Metrobus card from a vending machine at the airport for $5 which includes a $3 recharge. The trip to Allbrook terminal costs $1.25. Another option is taking a shared van, rides start at $15.
Once at the terminal, go to counter B31 to buy your bus ticket to Almirante. If you like to travel by bus, daily services are available at 6pm, 6:30pm and 7pm, the tickets starts at $30. The ride takes about 10 to 12 hours, it is recommended to take a sweater since it can get chilly on the bus. Usually the bus makes two stops at Santiago and Chiriqui Viejo for about 30 minutes, you can buy some food and stretch your legs. In Almirante a taxi can get you to the dock for $1 if sharing with other people or $3 if traveling solo. Then you will need to take a water taxi to Isla Colon one way for $6 or $10 for a round trip. Water taxis are available from 6am to 6pm every 30 minutes with local companies such as Taxi 25, Transportes Torres or Bocas Marine.
The fastest way is taking a flight with AirPanama from Albrook Marcos A. Gelabert Airport to Bocas del Toro Isla Colón International Airport. The airline operates around 4 daily flights, the first one departing at 6:30am and the last one at 5:15pm. During holiday season they operate up to 6 daily flights. Tickets start at $96 and the trip takes about 1 hour. From Tocumen airport, take the bus to Allbrook terminal then you can take a taxi to Albrook Marcos A. Gelabert Airport for $1 to $2, it's recommended to confirm the price with the driver before hopping into the car.
Private Transfer Options
Private transfers are quite expensive, from Tocumen International Airport to Bocas del Toro rides start at $1500 for 3 passengers on a sedan car and $2200 for 7 passengers on a private van.
The Mozio Recommendation
We recommend you take a private ride from Tocumen airport to Albrook Terminal. You can book a sedan for 3 passengers and 3 large bas with R&E Transfer Panama starting at $34 booked through Mozio. Once at the terminal you can buy the bus ticket to Almirante.
Moving AROUND Bocas del Toro
It's a good option to rent a bike to explore Isla Colon, you can also rent a quad if you want to move faster. To move around the other islands, the best option is water taxis. Almost every inhabitant in the island has a boat so you can negotiate the price to go from one island to another. Prices vary from $2 to $5.
The Frugal Option
You can take a bus from the town to go to Bocas del Drago, it departs from the main park in Bocas town starting at 8am, the cost is $2.50. From Bocas del Drago, it takes a 15 minutes walk to get to Playa Estrella or you can take a boat for $1.50.
A very recommended place is Cayo Zapatilla located at Isla Bastimentos, well known because the beach has white sand and turquoise clear waters. You can only get there buying a tour at Isla colon starting at $35. At Isla Bastimentos you can also visit Red Frog beach, it's a must travel destination if you like surfing. To get there, just take a boat from Bocas town to Red From dock starting $4.
You can also go to Carenero, the nearest island from Isla Colon. A boat ride costs $1.50 and there you can visit Playa de Bibis.
Renting a car, it's not convenient. Boat rides are the most cost effective option to move around Bocas and the nearby islands.
Are Rideshare & TaxiApps Readily Available In This Resort?
Available On-Demand Providers
No known on-demand providers available in this area
Not Available Options
cabify

uber

lyft

grab

freenow

gojek

didi

bolt
Car Rental Options
You can rent car at Tocumen airport then drive for about 6 hours to David. This is the nearest drop off point, then you need to get a bus to Almirante. From Almirante then you get the boat to Bocas. There are several car rental companies like Mex, Budget, National, etc. Rentals for economy cars start at $200 per day. For this particular destination, renting a car it's not a recommended option, taking a flight would be more cost and time effective.
Day Trips Around Bocas del Toro
Isla Bastimentos
There's a lot of places to visit for a one day trip at Isla Bastimentos. Old Bank, Wizard Beach, Red Frog Beach, Playa Segunda, Parque Nacional Marino Isla Bastimentos, and Cayo Zapatillas. The boat ride from Bocas start at $3.
You may also be interested in:
Subscribe to Ground Control by Mozio Newsletter
Receive useful travel guides and promotions right to your inbox every other week