Getting to
The Bavarian Alps, Germany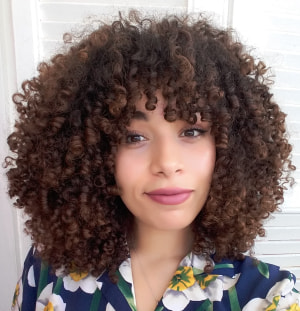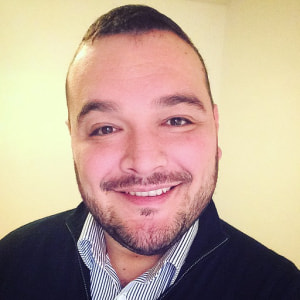 The Bavarian Alps are a travel destination easily accessible thanks to the German infrastructure. The train network will get you there from 26€. Bus rides start at 9€. By car the area is accessible through a number of highways. However, if you're planning on visiting the Alps in a free way think about renting a bike by 10€ per day. Munich Franz Josef Strauss Airport Transfers start at $79.
Book a transfer with Mozio
Airport Shuttles, Taxis, Buses, Transfers & Limousines, anytime and everywhere. Reliable and cheap airport transfer is one click away from you.
Trustscore: 4.8 / 5
6,211 reviews
Rating: 4.75 / 5
771 reviews
#28 of 254 Transportation
in New York City
Bavarian Alps Key Information
As one of the most popular tourist destinations in Germany, the Bavarian Alps are situated in the largest German state named Bavaria. From beaches, breath-taking lakes, and half-timbered houses to spectacular Castles, Glistering and mountain villages, the Bavarian Alps embodies the German culture and tradition as the home of the lederhosen, dirndl, and bratwurst.
One major issue that may cause confusion is the fact that although the Bavarian Alps are situated in Bavaria, it is important to understand that Bavaria is the largest state in Germany and moving between the Alps and another city in the same state can take up 7 hours. That is why it is crucial to know that the Bavarian Alps are located in Upper Bavaria, so keep that in mind when you start planning your trip!
The tricky part
Although walking between towns is possible, most cities will take up to 2 hours to reach them. For this reason, Public transportation is your friend! Use the train to get from one place to another using the Bayern ticket. Although buses are also available, they are not convenient for long-distance trips in the east-west direction and are only recommended for use between mountain villages. So if you are planning on getting to Walchensee using the bus, we advise you to take the train to Kochel then the downtown bus.
Although most people can communicate in English, some rural areas might have some language barrier problems, so it is always advised to have a translating app installed on your phone that can help you efficiently communicate with others using their native language.
Also, it is advisable to have some cash for financial transactions across the country, as most Germans still prefer cash over credit cards, and some shops even refuse to deal with them. So it is always better to have some cash on the side in Euros in order to have a smooth experience.
The main safety issue related to the Bavarian Alps region is "Mountain safety". Since the area does not include major cities, higher altitude can cause a threat to travelers. Even though wildlife is not hostile, the area is still experiencing a high number of tourist deaths every year. SO the key point here is to plan well and be careful!
Getting to The Bavarian Alps
The best way to get the Bavarian Alps is through Munich Airport which is considered the second-busiest airport in Germany. However, if you are planning on starting your adventure in another nearby airport, don't worry, we've got you covered! Munich Franz Josef Strauss Airport Transfers start at $79.
How to get there? You can simply use the well-established train network from Munich airport for an average cost starting from 26€ / $28 or from Innsbruck airport in Austria for an average cost starting from 12€ / $13.
However, if you wish to get a cheaper option, then the answer is to travel by bus. You can get to Garmisch-Partenkirchen for an affordable price starting 9€ / $10 for Munich and 25€/ $38 for Stuttgart Airport.
If you have the option of traveling by car, you can reach the Bavarian Alps in Germany through the A1 highway if you are arriving from the east such (Austria) or through the A95 highway if you are arriving from the north (Munich). As for the Memmingen Airport, the best option would be by car through the A7 highway straight to the Bavarian Alps.
Kochel: If you are a wanderer and a fan of nature, Kochel is your go-to destination. As one of the most beautiful mountain villages, Kochel offers a breath-taking view of the Kolchesee Lake that is only a mile and a half walk from the downtown train station. The journey from Munich will only cost you €7.80 if you book in advance.
Garmisch-Partenkirchen: We present to you the sports hub of the Bavarian Alps, from skiing to hiking. That is not all, however. This town also provides an escape to the wonderful scenery of the Eibsee Lake surrounded by some of the highest peaks of the Bavarian Alps. Walking around the town will allow you to get exposed to its interesting architecture that is deeply influenced by the German tradition and go on an adventure to discover the changing sceneries of the lake and the surrounding mountains. And for the most exciting part of all, you can visit the summit through the cable cars offered by the ski resort for 7€ / $8 only. All of this is possible for only a 9€ / $10 bus ride from Munich or a train journey for 26€ / $28.
Walchensee: This small town presents one of the most preferred destinations for hikers. Mountains such as Herzogstand and Jochberg provide one of the best views over the neighboring towns making it one of the popular attractions of the Bavarian Alps. Not a fan of hiking? No problem! Cable cars are always available to provide you with a smooth ride straight to the heavenly view of the mountain top for only 7€ / $8. To get to Walchensee, you can simply take a taxi from downtown Kochel for a price starting 28€ / $30.
The Frugal Option
Public transportation in Bavaria is considered one of the easiest and most cost-efficient ways to go around the city. The rail Bavarian train to be more specific, offers a cheap and an easy to use alternatives due to its extensive network all over Bavaria thanks to the Bayern ticket offering unlimited travel in Bavaria for a total cost of 25€ / $27. Since most public transportation is provided by one major transportation company which is "Deutsche Bahn", the Bayern ticket also includes a variety of buses, trams throughout Bavaria. However, it is important to keep in mind that this daily pass does not include Inter-City (IC/EC) or Inter-City-Express (ICE) trains. Also, the ticket is only valid for use on weekdays from 9 AM to 3 AM of the next day, and on weekends from midnight to 7 AM the following day.
Although the public transportation network is widely spread in the Bavaria state, getting closer to the Alps can be a bit challenging. This is why cycling is considered one of the best options if you are not able to rent a car or take a taxi. With over 1,312 cycle routes in the Bavarian Alps, cycling provides you with an extremely cheap way to enjoy the beauty and the outdoor activities in this popular destination. Renting a bike is considered cheap with rental rates starting from 10€ / $11 per day.
Private Transfer Options
There are many available private vehicle alternatives from Munich Airport ranging from taxis to private cars. The cost of a taxi from the Muenchen (Munich) airport to the Bavarian Alps is around €247 / $268. The cost for private sedans and vans starts from €368 / $400 including a meet and greet option in order to avoid the hassle of looking for an available taxi.
Munich Franz Josef Strauss Airport Transfers start at $79 depending on the destination.
The Mozio Recommendation
If you are on a budget, use public transportation to get to your destination and visit nearby towns with a Bayern ticket for a total cost of 25€ / $27 per day plus an 8€ / $8.70 for each additional person up to 5 people.
If however, you would like to have a comfortable journey to some of the rural and mountain villages like Walchensee, then a taxi starting from 28€ / 30$ is your best option.
But for the full rounded experience with the least level of discomfort, we recommend the private option of a private vehicle (Sedan or Van) to collect you from your terminal straight to your destination for a price starting from €368 / $400. Munich Franz Josef Strauss Airport Transfers start at $79.
Moving AROUND The Bavarian Alps
Getting to your destination town is always possible thanks to the different transportation service options available all around Bavaria, which include an extensive railway network and buses. However, if you are going to a place that is considered relatively remote, such as mountain villages, we advise you to take public transportation to the nearest station then a taxi to your ultimate destination.
The Frugal Option
Bavaria Has one main railway station which is the Munich central station in Munich. The station is connected to underground railway lines, suburban trains, trams, and buses spread all across Bavaria in addition to a direct connection to the Munich Airport.
Since the Munich central station includes all types of public transportation, it is important to know the difference between normal trains and Inter-City (IC/EC) or Inter-City-Express (ICE) trains. These options are relatively more expensive since they are faster and more comfortable, providing Wi-Fi, on-board catering, and comfortable seats with spacious legroom which makes these options way more expensive.
Although the fare of the train and buses change according to the number of stops and the destinations, it is highly advised to book special day passes according to your daily plan:
Getting around Munich: Airport-City Partner day ticket for 19.60€ / $21.
Getting around Bavaria including all regional destinations: Bayern Ticket for 25€ / $27.
Are Rideshare & TaxiApps Readily Available In This Resort?
Available On-Demand Providers
uber

$3.5 per mile
Not Available Options
cabify

lyft

grab

freenow

gojek

didi

bolt
Car Rental Options
Many car rental brands offer their services in the Bavarian Alps including Hertz, Thrifty, Avis, Sixt, Budget, Global Rent a Car, Europcar, and National, with rates starting from 32€/ $35 per day.
The challenging part, however, is related to Parking. Although it is not that hard when it comes to rural destinations, most Bavarian cities have a lack of parking spots availability. For this reason, it is very important to understand the Parking system in Germany:
The Blue Lines indicate parking spots available for visitors and travelers, however, Green lines are exclusive to locals.
Cost of parking: 8 am to 7 pm: 0.20€ per 12 minutes for a maximum of 6€ per day
After 7 PM, parking is unrestricted
Street parking is free of charge on Sundays and holiday
Day Trips Around The Bavarian Alps
Munich
You can arrive at Munich Airport then proceed to explore the city through the extensive network of public transportation, or rent a Bicycle for the day and enjoy the different hidden corners of the city. A prebooked professional driver booked through Mozio with local partner My Transfers starts at $80.
Dachau
Visiting the Memorial Site of the concentration camps is a must for your travel plan if you visit Germany. You can just take the S2 train from Munich and head to Dachau station for a 25-minute journey that will mark you for the rest of your life. A prebooked ride with local operator Welcome Pickups starts at $57 when booked through Mozio.
Landsberg am Lech
If you want to enjoy the medieval architecture and dive into the history and tradition of the country, you can visit Landsberg am Lech by train from Munich for an affordable price of 18€ ($19). Prebooked rides with Mozio start at $132 with local operator My Transfers.
You may also be interested in:
Subscribe to Ground Control by Mozio Newsletter
Receive useful travel guides and promotions right to your inbox every other week