Dominican Republic. Getting to
Punta Cana International Airport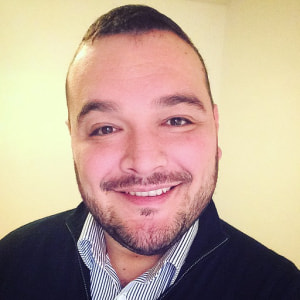 This popular tropical destination located in the easternmost tip of the Dominican Republic welcomes you with different options ranging from local buses from $1, shared shuttles from $7, taxis from $10, and prebooked professional drivers from $14.
Punta Cana International Airport IATA Code: PUJ
Book a transfer with Mozio
Airport Shuttles, Taxis, Buses, Transfers & Limousines, anytime and everywhere. Reliable and cheap airport transfer is one click away from you.
Trustscore: 4.8 / 5
6,211 reviews
Rating: 4.75 / 5
771 reviews
#28 of 254 Transportation
in New York City
What are my transportation options?
Available Transportation Options
bus

taxi

shuttle

car rental
Not Available Options
train

tramway

subway

rideshare

bike rental
Getting to Punta Cana International Airport
When at Punta Cana Airport, taxis seem to be the best options to arrive to nearby hotels and resorts given the reliability and comfort they provide. Rides to most hotels and resorts in Punta Cana start from $10 to $80. Taxis are available once you pass the Customs area. Some companies, like Beron Taxi (+1 809 466 1133) and Taxi Bavaro Punta Cana (+1 809 552 0617) operate 24/7. A number of hotels have their own taxi stations on or near their property.
All taxis operate with standard rates and most drivers carry a copy of these so refuse rides of higher value than the fixed and official rates. What most travelers find tricky is making it 100% clear what your destination is and confirming the price before leaving the airport (paying in advance is also highly recommended). Physical addresses are not very common in Punta Cana and their surroundings, to make things worse, hotel names are not unique to each hotel so finding yourself at the wrong hotel because the name is slightly similar is not uncommon.
If you prefer to avoid the bargaining part you can pre-arrange your ride at the moment of making your traveling plans for a hassle-free trip. Different type of vehicles such as Limousines (luxury sedans, SUVs, and large vans that can fit up to 12 passengers) with a price that will fit your budget are available when prebooking.
Renting a vehicle may prove a good choice if you are planning on leaving your resort or hotel to explore the surrounding areas of the Punta Cana region and venture into the Dominican Republic by yourself. Car rental booths are located on the ground floor of both Terminal A and Terminal B with a number of Rental Car Agencies available such as Ameri Rent (+1 809-959-0707), Hertz (+1 809-959-0365), Avis +1809-959-0534, and FOX +1 829-599-0884.
Local Public Transportation is another option if you are on a tight budget. Local Buses (known locally as Guaguas) operate on most of the roads of the area at a minimal cost. Bear in mind, buses are often crowded, service is usually irregular, and there is no direct line from the airport to your destination. Stops are available at each hotel in the zone so transfer times tend to be much longer than usual (typically more than an hour).
The Comfort Option, Taxi Services
Available right after clearing customs, both independent taxi companies and taxis operated by hotels offer a comfortable means of transport from the airport. Operating 24 hours of the day the 7 days of the week, companies like Beron Taxi (+1 809 466 1133) and Taxi Bavaro Punta Cana (+1 809 552 0617) offer rides to different destinations near Punta Cana from $10 to $80. It is important to know there is a fixed rate standard set from Punta Cana Airport to locations like:
Otra Banda: $60 (USD)
Higüey: $70 (USD)
El Seybo: $120 (USD)
La Romana, Bahía Príncipe: $150 (USD)
Hato Mayor: $150 (USD)
Santo Domingo: $200 (USD)
The Speedy Option, a Prebooked Professional Driver
Avoid the lines, the negotiation of prices, the determining of your destination, opt for a pre-booked pre-paid professional driver which remains the fastest most convenient way to leave the airport. A professional driver waits for you with a sign with your name on it for an hour after your plane lands directly at the Arrivals Area thus eliminating the need to figure out where to go.
Prebooked through Mozio, services are available through a number of popular and curated local providers who undergo frequent quality checks. Whether you are traveling alone, as a couple, or a group, you will find the most suitable ride for you (Private cars, SUVs & minivan).
Partnered provider Dominican Limousine offers a private sedan for up to three passengers from $23, SM Shuttles a private van for up to 5 passengers from $14 or 7 passengers from $16. Larger groups may opt for Maremaya SRL or Dominican Republic Shuttles with private buses for up to 21 passengers from $66.
The Frugal Option, the "Guaguas" (Local Public Buses)
An alternative that allows you to see different views of the city, Local Buses (known locally as Guaguas) are the cheapest solution in Punta Cana with single tickets for less than a dollar. Local buses stop very often making your ride longer sometimes even more than an hour. Travelers must beware as schedules are rarely adhered to by drivers and vehicles tend to be crowded the majority of times and quite dated making safety a concern, arm yourself with patience. Tourists are also pray of pickpockets wherever there is a crowd and this includes buses.
Common Destinations From Punta Cana International Airport (and how to get there...)
Bávaro is an area of beach resorts in Punta Cana, where the Caribbean Sea meets the Atlantic Ocean on the Dominican Republic's east coast. Prebooked through , shared vans start at $4 per passenger per way. Private options are available from $14 on a private van for up to 6 passengers with local partner SM Shuttles. Larger groups can opt for a private bus with local provider Book Taxi Group for up to 11 passengers from $41 or up to 16 passengers from $56.
<!---->
La Romana: this city on the Dominican Republic's Caribbean coast and gateway to nearby resort areas overlooking the Chavón River. Prebooked through Mozio a shared van with local company Found Trip starts at $34 per passenger. A private van for up to four passengers from $71 or a private bus for up to 16 passengers for $94 with All Inclusive service from local partner My Transfers.

San Pedro de Macorís is a municipality in the Dominican Republic and the capital of the San Pedro de Macorís province in the east region of the country. Prebooked through Mozio local partner My Transfers offers All Inclusive Services where the driver waits for you with a sign with your name on it for an hour after your plane lands. On a private sedan for up to four passengers or a private van for up to eight passengers from $116. Larger groups may book a private bus for up to 16 passengers from $172, up to 22 passengers from $173, and up to 27 passengers for $192.
Are Rideshare & TaxiApps Readily Available at PUJ?
Available On-Demand Providers
uber

$0.80 per Mile
Not Available Options
cabify

lyft

grab

freenow

gojek

didi

bolt
Punta Cana International Airport Information
A privately owned commercial airport in Punta Cana, eastern Dominican Republic. The airport was built with open-air terminals with roofs covered in palm fronds, designed by architect Oscar Imbert, in December 1983. It became the first privately owned international airport in the world. Located at the eastern tip of the island, 44KM (27miles) east of Higuey. The airport had more than 6.3 million passengers (arrivals and departures combined) passing through the terminals, moved by almost 60,000 commercial aircraft operations. The facility was expanded in November 2011 with a new runway and air traffic control tower designed to support the robust growth of travel to the region. In 2014, it accounted for 60% of all air arrivals in the Dominican Republic.
Punta Cana International Airport Key Information
Punta Cana International Airport Website
Complete Physical Address:
Contact Details:
Working Hours:
Terminals & Airlines @ Each Terminal:
The airport has five terminals: International Terminals A and B for international passenger travel; FBO Terminal, located west of terminal B, for executive general aviation, both national and international; National Terminal, located east of the FBO terminal, for national charter and general aviation; and VIP Terminal, located east of Terminal A, a private terminal including an aircraft parking apron. Punta Cana International Airport serves 96 cities in 28 countries. Terminal B was built with seven air bridges, three being for wide-body aircraft. This new terminal was completed in 2014 and can comfortably accommodate 6,500 travelers daily and over 2 million travelers annually. Even though they are within walking distance, there are shuttle services available between terminals.
Both terminals of Punta Cana International Airport are located off the airport's highway, to reach this road, from the south take the main coast road, from the north take the "Boulevard Hotelero", or from the Higüey head south (DR-4) until the "Autovia del Este" (DR-3), then head east. The total drive from Higüey to the airport is approximately 45 minutes.
The Airlines that opperate from PUJ: Aerolíneas Argentinas, Air Canada, Air Canada Rouge, Air Caraibes, Air Europa, Air France, Air Transat, American Airlines, Avianca, Avior Airlines, British Airways, Condor, Conviasa, Copa Airlines, Delta Air Lines, Edelweiss Air, Eurowings, Evelop Airlines, Finnair, Frontier Airlines, Gol Transportes Aéreos, InterCaribbean Airways, JetBlue, LATAM Chile, LATAM Perú, LOT Polish Airlines, Nordwind Airlines, Orbest, Rutaca Airlines, Sky Airline Peru, Southwest Airlines, Spirit Airlines, Sun Country Airlines, Sunclass Airlines,
Punta Cana International Airport Services
Baggage Storage
There are no luggage storage facilities available at Punta Cana International Airport. Luggage trolleys are available to customers.The lost and found office is located in the arrivals area for lost property. You can contact +1 809 959 2376 if you require assistance.
Stores and Restaurants
On top of Punta Cana's own Duty Free shop and "Punta Cana Para Ti" (a popular local souvenirs store), you'll find a few brand names stores like Victoria's Secret, Tumi, Longchamp, Swarovski, Bath & Body Works, and Hard Rock, a pharmacy, and several newsstands.
Punta Cana International Airport Food Court offers familiar brands inside each terminals. At Terminal B's food court you'll find different bar options (Bye Bye Bar), coffee shops (CaiCali, Cinnabon, Segafredo), fast food (Nathan's, Pizza Hut, Wendy's, Taco Bell), and Asian food (Sushi Delight, Asian Cusine). At Terminal A's food court you'll find bar options (Luve Champagne & Bar, and Luve Bar II), coffee shops (CaiCali, Baskin Robbins), fast food (Nathan's, Pizza Hut, Wendy's, Taco Bell).
Car Parking
When it comes to parking at PUJ, the amount of time you'll leave your vehicle there is the key deciding element to take into account.
Short Term Parking: The best option when you're picking up an arriving passenger and conveniently located next to each terminal building, you'll find public open-space parking at the airport. Terminal A and Terminal B parking areas are available for short-term stays. The short-term parking rate for the first 30 minutes is $0.95 (50 DOP).

Long Term Parking: For passengers wishing to leave their vehicle (cars and motorcycles) at the airport, long-stay parking is available near the terminals A and B parking structures on a first-come, first-served basis. The person in charge of the gate can indicate if there is a promotional rate for longer stays. At the moment, the maximum daily parking rate is $9.50 (500 DOP).
<!---->
Pickup and Drop-Off: Unfortunately, free parking for those picking up or dropping off passengers is not available at PUJ. However, there are dedicated points for pickups and drop-offs. You can find them near the airport car rental facility. If the passengers you're waiting for has not arrived yet, you can stay in the short-term parking area up to 30 minutes for only $0.95.

Handicapped Parking/Accessible Parking is available in all PUJ parking lots. To use designated parking spaces, a passenger has to own either a disabled parking permit or license plate. Standard parking rates apply.

Electric Vehicle Charging Stations are not provided by PUJ Airport at the moment. For additional questions, feel free to contact the airport toll-free at either 888-442-2262 or 809-959-2376.
Please Note that you have to pay in Dominican pesos on location for any parking option.
Lounges
Punta Cana International Airport offers an array of VIP Services to guarantee passengers a seamless experience of luxury and comfort. Services must be be requested in advance online.
VIP Lounges: Two lounges are available to passengers, one on Terminal A (with a terrace and smoking area) with a maximum capacity for 200 people available between 8am and 11pm and another one on Terminal B (with a terrace and swimming pool) with a capacity for 135 people and operates between 8am and 9pm. Lounges are available for passengers with Elite Status on participating airline's frequent traveler programs. Other accepted memberships can gain access purchasing a 3-hour pass for the day. Services include local and international newspapers, complimentary Wi-Fi, shower facilities and toiletries, drinks (soft drinks, hot drinks, local alcoholic beverage, rum, wine, beer), snacks and hors d'oeuvres.
The walking-in fee is set at $50 per passenger with a 50% discount if paid with American Express. A discounted rate for children between 2 and 7 years of age at $15.
VIP Assistance (Arrivals and Departures): Expedited airport escort is available allowing you to avoid lines at immigrations and customs checkpoints. When arriving, from the aircraft or bridge a greeter conducts you through fast pass lanes and takes you to your driver or transport method at a cost of $75 per passenger or $60 per passenger for groups of 3 or more. For departures, the greeter finds you at the VIP reception of your terminal to escort you through check-in, security checks, immigration through fast pass to then lead you to the VIP lounge. Charged at $125 per person or $100 for groups of 3 or more.
There is a $10 charge if traveling with a pet. Fees are non-refundable. More information emailing viplounge@puntacana.com or calling +1 809.959.2376 ext. 1733.
You may also be interested in:
How to get to Punta Cana, Dominican Republic?
by Jeremias Padilla

about 2 years ago
Subscribe to Ground Control by Mozio Newsletter
Receive useful travel guides and promotions right to your inbox every other week