Spain. Getting to
Palma de Mallorca Airport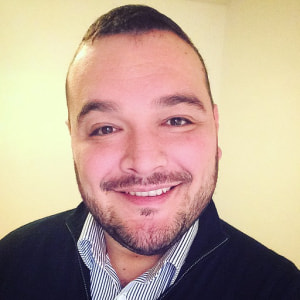 Possibly due to the size of the island, Palma de Mallorca has not yet expanded their transportation option to more modern means of transport including apps. However, they make up for it with an effective public transportation network and different private options on top of car rental. Palma de Mallorca Airport Transfers start at $29.
Airport IATA Code: PMI
Book a transfer with Mozio
Airport Shuttles, Taxis, Buses, Transfers & Limousines, anytime and everywhere. Reliable and cheap airport transfer is one click away from you.
Trustscore: 4.8 / 5
6,211 reviews
Rating: 4.75 / 5
771 reviews
#28 of 254 Transportation
in New York City
What are my transportation options?
Available Transportation Options
bus

taxi

car rental
Not Available Options
train

shuttle

tramway

subway

rideshare

bike rental
Getting to Palma de Mallorca Airport
The Comfort Option, a Prebooked Driver
Prebooked through Mozio's, a ride with local partner My Transfers starts at $29 for a private sedan with All Inclusive service which includes Meet and Greet service by a driver who will wait up to an hour from your flight's arrival time.
Palma de Mallorca Airport Transfers start at $29.
The Speedy Option, a Professional Driver
Fares start at $29 when prebooking with Mozio's local partner Book Taxi Group for a private van which will take approximately 15 minutes to get from Palma de Mallorca Airport to Palma's City center.
Palma de Mallorca Airport Transfers start at $29.
The Frugal Option, Palma's Public Transportation Network
There are two bus lines that connect the airport to the centre of Palma and the Arenal area. There is a standard fee of $5.40 (5€) for non residents. More information on Public transportation from PMI.
Take the 1P (also known as A1) line to Palma city center which runs every 9 minutes from 6am to 2am (1am in the low season between November and April). This line connects the airport with the city's main touristic points and also the seafront promenade ending at the Paseo de Mallorca.
Take the 21 (also known as A2) line to S'Arenal which runs every 17 minutes from 7am to 12am (10pm in the low season between November and April). This line connects the airport with the tourist and residential areas of Can Pastilla, Playa de Palma and s'Arenal.
Common Destinations From Palma de Mallorca Airport (and how to get there...)
Are Rideshare & TaxiApps Readily Available at PMI?
Available On-Demand Providers
No known on-demand providers available in this area
Not Available Options
cabify

uber

lyft

grab

freenow

gojek

didi

bolt
Why are Rideshare & TaxiApps Not Available at PMI? Rideshare and TaxiApps are not available in the majority of Spanish cities as local regularion prohibits their activity.
Palma de Mallorca Airport Key Information
Built in the 20's for seaplanes and then expanded in the 60's, Palma de Mallorca's airport is the principal in the Balearic Islands and the third most important airport in Spain, Palma de Mallorca's airport has become one of the most transited stations for world travellers seeking to visit this jewel of the mediterranean. Also known as Son Sant Joan Airport, PMI has four terminals (A for domestic flights, B, C, and D for International flights) and covers an area of 6.3km2 allowing it to serve a maximum of 25 million passengers per year. It's located 8km from Palma de Mallorca city allowing easy access from the city either by bus or taxi among many other private car options with or without chauffeur.
Palma de Mallorca Airport Information
Palma de Mallorca Airport Website
Complete Physical Address:
Contact Details
Working Hours
Terminals & Airlines @ Each Terminal
Palma de Mallorca Airport has four Terminals. A for Domestic flights, B, C, and D for International flights. All terminals are connected between each other and can be walked through without much effort.
Stores and Restaurants
In addition to Mallorca's Duty Free shops, you'll find a curated selection of shops in varied categories such as Food (Chocolat Bank, GourMed, Sibarium), Jewelry (Tous and Swarovski), Fashion and Accessories (Adolfo Dominguez, Camper, Hard Rock Mallorca, Mango, Parfois, Sunglass Hut, Victoria's Secret), and a pharmacy.
A selection of cafes, restaurants, and fast food joints, are available at Palma airport. Cafe shops include Costa Coffee, Deli&Cia, Lavazza, and Starbucks. For tapas and beer you can hit Carlsberg, Exploring the World, Warsteiner, Lizarran, and Sa Cala. Fast Food options include Burger King, McDonalds, Subway, and Upper Crust. The restaurant choice is limited to Flavours of the World, Es Rebost, Ribs, and Son Sant Joan.
Car Parking
PMI offers a vast array of parking options depending on your needs (General Parking, Long-Stay car park, First class parking, VIP Parking with valet service, Express VIP Car Park.). 4 floors of parking spaces dedicated to general parking with 24hs service, security and surveillance for vehicles up to 2.10mts high. Parking can be booked in advance through their website for stays of a minimum of 8 hours with a discount if booked in advance.
Lounges
Palma de Mallorca Airport offers a surprisingly vast selection of VIP lounges with complete services. Access is $38 for adults and $18 for children regardless of which lounge you visit. In Terminal A you'll find Llevant (currently closed for remodelling) and Valldemossa lounge which is located in the passenger-only zone on the second floor of the departures area serves both Schengen and non-Schengen flights from 6am to 11pm. In terminal C, you'll find Mediterraneo lounge near the boarding area open from 6am to 11pm. Formentor lounge is located in terminal D near the boarding area in floor 0 and opens from 5am to 12am. You can contact them by phone at 00 34 971 787 694 or email pmi.salavip@aena.es for general questions and reservations.
Baggage Storage
As most airports after 9/11, PMI does not allow baggage storage in the premises.
You may also be interested in:
Subscribe to Ground Control by Mozio Newsletter
Receive useful travel guides and promotions right to your inbox every other week