France. Getting to
Paris-Charles De Gaulle Airport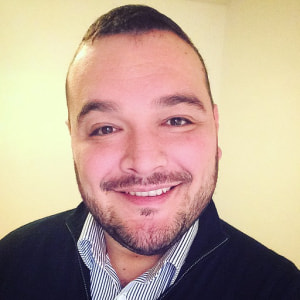 The main hub of the number one tourist destination in the world, Paris. Connecting from CDG Airport to the City of Lights and its surrounding destinations is simple with the vast network of trains starting at 9.75€ and public buses starting at 13.70€ or by prebooking a private chauffeur from 52€. Paris Charles de Gaulle Airport Transfers starting at $51.
Paris-Charles De Gaulle Airport IATA Code: CDG
Book a transfer with Mozio
Airport Shuttles, Taxis, Buses, Transfers & Limousines, anytime and everywhere. Reliable and cheap airport transfer is one click away from you.
Trustscore: 4.8 / 5
6,211 reviews
Rating: 4.75 / 5
771 reviews
#28 of 254 Transportation
in New York City
What are my transportation options?
Available Transportation Options
bus

taxi

train

shuttle

rideshare

car rental
Not Available Options
tramway

subway

bike rental
Getting to Paris-Charles De Gaulle Airport
There is no lie in saying traffic in Paris can be a nightmare... on the other hand, the many options available to navigate the way through the city of lights are plenty. Anybody who has visited Paris can tell you the metro will connect you to any place you need to get to at any time of the day and fast. For those places outside the ring surrounding the main neighbourhoods of Paris there is the RER train. If you don't fear traffic (or you're moving outside peak hours) buses can be a good option to move around while enjoying the views (because Paris is seeded with beautiful architecture and historical places). Not indifferent to new technologies, Paris also offers RideShare, Taxi Hailing, and On-Demand apps. The best part? All these services reach their main hub, Paris-Charles De Gaulle Airport.
The Comfort Option, A Professional Chauffeur
Prebooked through Mozio, a professional driver for your Paris Charles de Gaulle Airport Transfer with local partner EiffelLimo driving a sedan for up to 3 passengers will wait 45 minutes for you holding a sign with your name at the arrivals exit closest to your flight's gate starting at $70. For up to 5 passengers, a private van where the driver will wait an hour for you holding a sign with your name at the arrivals exit closest to your flight's gate starting at $93 with local partner Book Taxi Group. An SUV for up to 4 passengers with local partner My Transfers starts at $107. For larger groups, a private bus by local provider Book Taxi Group may be the choice with room for 12 starting at $223, 16 for $248, 19 passengers for $308, 30 for $342. The ease of having Meet and Greet service allows you to easily locate your driver while their flight tracking feature removes any stress caused by delays.
The Speedy Option, The RER Train Network
The Train Line RER B operated by RATP links Paris-Charles de Gaulle to Paris and its suburbs from station "Aéroport Charles de Gaulle 1" serves terminals 1 and 3, station "Aéroport-Charles de Gaulle 2 - TGV" serves terminals 2 ACDEF and G, Terminal 2G is linked to terminal 2F by the free N2 shuttle. The journey is approximately 35 minutes to Paris-Châtelet les Halles (metro station located in central Paris). Each ticket costs 9.75€.
The Frugal Option, Local Bus Lines and the RoissyBus
Line 351 from the local bus service connects CDG to Place de la Nation in the 12th neighbourhood of Paris. With a cost of 6€ per single ticket available from Terminal 2A-2C, 2B-2D, the TGV (high speed train) station and the "Gare Routière Roissypôle" (ground transportation station). Ride time approximately 70 minutes.
Le bus Filéo is an on-demand bus service from CDG to 16 of the neighbourhoods of Paris in the regions of Val d'Oise, Seine-Saint-Denis, and Seine-et-Marne which complements the regular bus lines outside working hours. You need to dial 72477 from a public phone (toll free) to book it. Ticket costs start at 2€ and can be bought from the driver.
RoissyBus (operated by RATP provides a direct service between Central Paris (Opéra) and Paris-Charles de Gaulle airport. The RoissyBus stop is at 11 rue du Scribe, 75009 Paris in Paris or from Terminal 2A-2C, 2E-2F, 2B2D, 3, and 1 at the airport. The journey time is approximately 1 hour and 15 minutes. Buses run between 5:15am and 12:30am to Paris-Charles de Gaulle airport and between 6am and 12:30am from the airport. They leave every 15 to 20 minutes. The price of every single ticket is 12.50€.
Common Destinations From Paris-Charles De Gaulle Airport (and how to get there...)
Disneyland Paris Parks
Direct arrival to Disneyland Paris is possible thanks to the comfortable shuttle "Magical Shuttle" which will take you straight to Disneyland Paris or hotel from Paris Charles de Gaulle or Paris Orly when booking a hotel belonging to the Disney Company or partnered hotels. The journey takes approximately an hour. Contact for help is available at contact@magicalshuttle.fr. The shuttle must be booked at least two days before your arrival and each individual ticket starts at 23€ for adults and 10€ for children between the ages of 3 and 11.
From Paris, the RER A Line operated by RATP reaches the Marne-la-Vallée/Chessy station servicing the parks. Make sure you keep your ticket safe as it will be required both to access the departing station as well as to exit the arrival station. Pro advice: buy both the tickets for your arrival as well as your departure, at closing time the lines are long for buying train tickets directly at the park's station. Leave your shopping at the Disney Village for the last minute, shops remain open late and this helps you avoid the crowded first few trains departing the parks towards Paris.
A professional driver prebooked through Mozio with local partner My Transfers or Book Taxi Group on a sedan for up to 3 passengers starts at $90, on a private van for up to 6 from $107 or a private bus for larger groups from 12 passengers starting at $231. The driver waits an hour from your flight landing with a sign with your name on it. An Uber from CDG Airport costs from 63€ to 104€ approximately.
Palace of Versailles
Arriving to the city that houses one of the most famous and gorgeous palaces of the world from Paris-Charles De Gaulle Airport can be achieved through a combination of transportations. Take the RER B at the airport to the Châtelet-Les Halles station. There, board RER A to La Défense (Grande Arche) station where you'll transfer to the Transilien line U to Versailles-Chantiers.
Another combination is possible taking the RER B at the airport to the Saint-Michel Notre-Dame station and boarding bus Line 10 to Javel-André-Citroen stop where you'll take the RER C to Versailles Château-Rive Gauche.
A professional driver prebooked through Mozio with local partner KiwiTaxi on a sedan for up to 3 passengers starts at $79, on a private van for up to 7 from $92 or a private bus for larger groups from 13 passengers starting at $258. The driver waits an hour from your flight landing with a sign with your name on it. An Uber from CDG Airport costs from 67€ to 112€ approximately.
Orly Airport (ORY)
Paris Orly Airport, commonly referred to as Orly, is an international airport located partially in Orly and partially in Villeneuve-le-Roi, 13 km south of Paris, France. It serves as a secondary hub for domestic and overseas territories flights of Air France and as the homebase for Transavia France.
The most important airlines in Europe (such as Air France, British Airways, Iberia, Alitalia) often sell connecting flights passing through Paris where a transfer between Charles de Gaulle Airport and Orly Airport is necessary.
There used to be a shuttle bus performing regular buses to and from Orly but the company went bankrupt in 2020 leaving passengers with connecting flights to their own devices when changing airports.
Prebooked through Mozio, a professional driver from local partnered company KiwiTaxi, Welcome Pickups, Book Taxi Group, GoToLimos Executive. Prices vary depending on the vehicle size and number of passengers/luggage.
From ORY to CDG
If you're arriving at Orly Airport and need to connect to Charles de Gaulle Airport, Mozio counts with an extensive variety of options available for you to prebook.
It is highly recommended to go with All Inclusive services so that the driver waits for you with a sign with your name on it directly at the arrivals hall particulary if you'll be pressed for time. While the estimated ride time is about 30 minutes to connect one airport with the other, peak hour traffic in Paris between 7am and 10am in the morning and between 4pm and 7pm in the afternoon can extend this even up to two hours in the worst of cases. You will want to save time wherver you can so hiring an experienced driver may guarantee you don't miss your flight.
Are Rideshare & TaxiApps Readily Available at CDG?
Available On-Demand Providers
uber

bolt

g7

kapten

heetch

lecab

marcel

allocab

citygo

snapcar
Not Available Options
cabify

lyft

grab

freenow

gojek

didi
Rideshare and Taxi Pickup Instructions
An Uber from CDG Airport to downtown Paris costs from 40€ to 68€ approximately.
From Terminal 1: Please turn right passing by Mark & Spencer shop, take elevator E and go to "Departures" level. Then meet your driver at exit 16.
Terminal 2A: Please meet your driver at exit 5, in front of you.
Terminal 2B: Your driver will pick you up at the chosen pickup point outside Exit 6.
Terminal 2C: Due to roadworks, the pick-up point will exceptionally be within the "CD Public Parking" located between terminals 2C and 2D. Follow the "dépose-minute" signs that lead to the parking level -2 (Alleys I & J) facing the elevators.
Terminal 2D: Please go to exit 6, located on your left, then cross the road and meet your driver at the Arrivals drop-off area.
Terminal 2E: Please turn left (DO NOT follow signs for "Pre-reserved vehicle"), then go to exit 6 and meet your driver at the drop-off area "2E" (Marked "Arrivée minute 2E").
Terminal 2F: Please take the escalator and go to the first floor (departures), then go to exit 10d and meet your driver outside.
Terminal 2G: Your driver will pick you up at the chosen pickup point on the Arrivals Hall.
Terminal 3: Please go outside of the terminal, cross the road and go to the drop-off area behind the barrier to meet your driver.
Paris-Charles De Gaulle Airport Key Information
Also known as "Roissy-Charles-de-Gaulle" or "Roissy airport", Paris-Charles De Gaulle is the most important airport in the Parisian region located 14.3 miles from the French capital city. The biggest airport in France, and second busiest airport in Europe following Frankfurt Airport, servicing an average of 76 million passengers per year, opened in 1974 but has seen many renovations since then. CDG is the main hub for Air France (France's flagship airline) and covers 12.50 square miles of land.
Terminals & Airlines @ Each Terminal
Paris-Charles De Gaulle Airport counts with three terminals. However, Terminal 2 is broken into seven sections (A through G). A free system of shuttles can take you from one terminal to the other in little time. The N1 Shuttle stops at terminals:
2A/C (exit 10),
2E (exit 16),
PW Car park,
2F (exit 2),
SNCF railway station (North), Sheraton Hotel, Left Luggage
2D (exit 6),
Timetable & Frequency: Every 7 minutes from 4:00 am to 7:30 am, every 8 minutes from 7:30 am to 1:30 am, every 15 minutes from 1:30 am to 4:00 am. The N2 Shuttle stops at terminals:
2F (exit 2)
2E (stop at terminal 2E is valid only from 9:30 pm to 11:00 pm)
2G (in front of the terminal building)
Timetable & frequency: Every 5 minutes from 5:30 am to 11:00 pm. Total route time route: 15 minutes. The CDGVAL Automated Metro stops at all of the terminals at Paris-Charles de Gaulle airport. Night stop 1:00 am to 4:00 am, shuttle service available outside stations. Dedicated information at the airport.
Paris-Charles De Gaulle Airport Services
Stores and Restaurants
Buy Paris is the main Duty Free store in CDG offering a wide selection of spirits, cosmetics, snacks, accessories, souvenirs, and tobacco. However, Paris-Charles De Gaulle has a huge offer of different stores to cater to your last minute shopping needs from Cosmetic stores (L'Occitane and Kerastase), Entertainment (Disneyland Paris Boutique, Paris Saint-Germain store, Relay, FNAC), Gourmet food (Ladurée, Nespresso, La Maison du Chocolat, Marks and Spencer Food). One thing that sets CDG apart is the number of Luxury goods stores there such as Bottega Veneta, Burberry, Bvlgari, Fendi, Gucci, Hermès, Hugo Boss, Michael Kors, Rolex, Saint Laurent, Ferragamo, Dior, Louis Vuitton, Cartier, Chanel, Prada, and Tiffany & Co.
When it comes to bars and restaurants, the culinary options at CDG are just as vast. Ranging from bakeries and cafes (Paul, Brioche Dorée, Costa Coffee, Starbucks), to delicatessen stores or more refined options (Caviar House & Prunier Seafood Bar, Fauchon, and Ladurée), and even fast food (McDonalds, Pret a Manger).
Car Parking
You have two types of parking at CDG, short stay and long stay. The terminals drop-off (for short stays) are open parkings near the departure and arrival terminals. The maximum time to park there is 10 minutes and you are charged 1€ for the 11th minute, then 0.50€ for each additional minute. Parking for over one hour is prohibited and may lead to towing. For longer stays, a subscription parking system is in place which allows you to park for up to 31 consecutive days (with the month-to-month subscription) or up to 45 consecutive days (with the yearly subscription). The month-to-month subscription costs 269.48€ for cars and 91.51€ for motorcycles. The yearly subscription costs 2694.84€ for cars and 915.12€ for motorcycles. Maximum bill denomination accepted is 50€.
Lounges
Instant Paris is the lounge at CDG with an included coffee shop, restaurant, library, and 80-cabin/room hotel. Located in Terminal 2 where Air France and the rest of the SkyTeam companies reside, this new space is open to passengers who have a layover of at least 3 hours. Occupying 4500m², Instant Paris allows its visitors to enjoy a "unique experience" in Hall L of Terminal 2. Between the proposed services you'll find a library offering more than 300 works of international literature, comfortable armchairs where you can enjoy a cup of coffee, national and international newsletters available through free-use tablets, a Live Arena to follow sport events, short films about Paris and much more.
At the heart of Instant Paris, the hotel Yotel allows passengers to use 80 rooms with high speed Wi-Fi, USB ports, personal lighting, flat-screen TV, and fully equiped workspaces, and a digital service informing passengers of their coming flight status. Open 24/7, you can rent the room either for the night or on an hourly basis: a double room from 59€, family room for up to 4 people from 75€, or just the use of a shower space from 15€. Available for passengers navigating terminals 2-E, F, G, K, L, and M.
Baggage Storage
The company Bagages du Monde, located at Terminal 2 (A through E), offers a luggage storage service with rates from 3€. Their booking system allows you to prepay for your luggage storage with free cancellation up to 24 hours in advance. Prices vary depending on the size and weight of the item you wish to deposit, the time of the day when you will be dropping and picking up, and the amount of hours you will leave your belongings there. Open from 6am to 9:30pm. It usually takes about four minutes to drop your luggage off and five to get it back. Not only do they store luggage, but also look after smaller belongings (laptop, camera, etc.) and other special items (surfboards, bicycles, golf clubs, etc.). They provide a cloakroom service so you don't need to bring your cold-weather clothes with you when you jet off to warmer climates.
You may also be interested in:
Subscribe to Ground Control by Mozio Newsletter
Receive useful travel guides and promotions right to your inbox every other week