Tenerife South Airport (TFS) transportation and transfers
Find useful information about transfers from Tenerife South Airport (TFS) to popular resorts. What are my transportation options from TFS? Bus, taxi, car rental, available rideshare and taxi apps.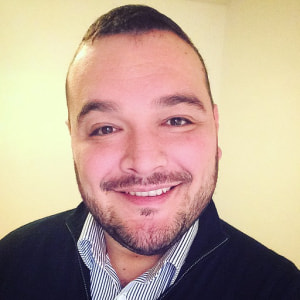 Tenerife South Airport is located in the heart of the island's touristic centre. A complete network of buses communicates the airport to the rest of the island for as low as $3. Private pre-booked rides start at $86.
Airport IATA Code: TFS
Book a transfer with Mozio
Airport Shuttles, Taxis, Buses, Transfers & Limousines, anytime and everywhere. Reliable and cheap airport transfer is one click away from you.
Trustscore: 4.8 / 5
6,211 reviews
Rating: 4.75 / 5
771 reviews
#28 of 254 Transportation
in New York City
What are my transportation options?
Available Transportation Options
bus

taxi

car rental
Not Available Options
train

shuttle

tramway

subway

rideshare

bike rental
Are Rideshare & TaxiApps Readily Available at TFS?
Available On-Demand Providers
Rideshare and TaxiApps are not available in the majority of Spanish cities as local regulation prohibits their activity.
Not Available Options
cabify

uber

lyft

grab

freenow

gojek

didi

bolt
Car service and transfer options from Tenerife South Airport
The Frugal Option, Tenerife's Bus Network.
Five bus lines connect the airport to different areas of the island. The prices shown on this page are for guidance only. Even though the prices shown here were taken from Transportes Interurbanos de Tenerife, we recommend visiting the site for updated prices.
Line 40 which takes you from the Airport to Costa Adeje and Los Cristianos $4.
Line 111 which takes you from the airport to Santa Cruz de Tenerife $10.
Line 343 which covers Puerto de la Cruz, Tenerife Norte Airport, and Los Cristianos $4.
Line 415 which covers El Fraile and San Isidro $3.
Line 711 which takes you from Tenerife Sur Airport to Los Cristianos, Santa Cruz, and Costa Adeje $4.
The Comfort Option, a Private driver.
Prebooked through Mozio with their local partners, KiwiTaxi or Traslados Tenerife, fares start at $94 for a private sedan with All Inclusive service which includes Meet and Greet service by a driver who will wait up to 45 minutes from your flight's arrival time.
The Speedy Option, a Prebooked Ride.
Fares start at $22 for a shared bus which will take approximately 35 minutes to get from Tenerife South Airport to Santa Cruz de Tenerife's City center.
Common Destinations from Tenerife South Airport
Tenerife South Airport Key Information
Inaugurated in 1978 by Queen Sofia of Spain and located in the south area of Tenerife island. Serving a whooping 10 million passengers yearly it operates 24 hours a day for more than 150 companies within its facilities. Most of the traffic handled from this airport is International coming from the UK and Germany which account for more than half of their traffic.
Tenerife South Airport
Tenerife South Airport Website
Complete Physical Address:
Contact Details
Working Hours
Terminals & Airlines @ Each Terminal
Tenerife South Airport counts with only one terminal where both domestic and international flights are serviced.
Tenerife South Airport Terminal Maps
Passenger Terminal at Tenerife South Airport
What will you find here?
Transport Offices and Car Hire
Airline Offices and Baggage Check-in
Departures and Arrivals Area
VAT Refund Office
Tourism Office, Information Desk, and VIP Services
Information for Persons with Reduced Mobility
Shops, Restaurants, and Cafeterias
Banking and Medical Services
Business centre
Stores and Restaurants
In addition to Tenerife's own Duty Free shops both on the arrivals and departures area, you'll find a curated selection of shops in varied categories such as Food (Casa Ricardo, Sweet Treats, Tenerife Gourmet España), Fashion and Accessories (Desigual, Superdry, Hard Rock, Sunglass Hut, Victoria's Secret), a press stand and a pharmacy.
A selection of cafes, restaurants, and fast food joints, are available at Tenerife's airport. Cafe shops include Aerogelato and Caffe Ritazza. For tapas and beer you can hit Gambrinus or Cafe & Tapas. Fast Food options include Burger King and Upper Crust. The restaurant choice includes O'Learys and Shikku Market.
Car Parking
TFS offers a general car parking option just a few meters from the terminal. With 24hs service, security, and surveillance. Parking can be booked in advance through their website for stays of a minimum of 8 hours with a discount if booked in advance.
Baggage Storage
As most airports after 9/11, TFS does not allow baggage storage in the premises.
Lounges
Tenerife South airport counts with one lounge. Located on the first floor of the departures' passenger only zone. Access is $33.32 for adults and $15.32 for children. You can contact them by phone at 00 34 922 759 425 / 00 34 922 759 094 or email tfs.salavip@aena.es for general questions and reservations. Open on Monday, 07:00 to 22:00. Tuesday and Saturday, 07:00 to 23:00. Wednesday and Thursday, 07:00 to 21:00. Fridays, 07:00 to 00:00. Sunday, 07:00 to 22:30.
You may also be interested in:
Subscribe to Ground Control by Mozio Newsletter
Receive useful travel guides and promotions right to your inbox every other week