Getting to
New York City, United States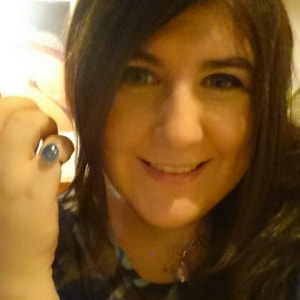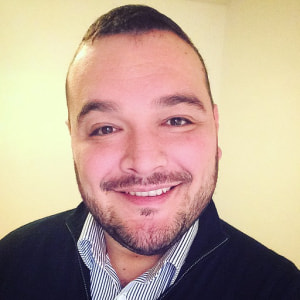 New York City comprises 5 boroughs sitting where the Hudson River meets the Atlantic Ocean with Manhattan at its core, The Bronx to the north, Brooklyn and Queens after East River to the east, and Staten Island on the lower bay. Its iconic sites include skyscrapers such as the Empire State Building and sprawling Central Park. Broadway theater is staged in neon-lit Times Square.
Book a transfer with Mozio
Airport Shuttles, Taxis, Buses, Transfers & Limousines, anytime and everywhere. Reliable and cheap airport transfer is one click away from you.
Trustscore: 4.8 / 5
6,211 reviews
Rating: 4.75 / 5
771 reviews
#28 of 254 Transportation
in New York City
The tricky part
It is not always "20 minutes away". Asking for directions is a common practice for tourists, and the 20 minute mark has become a common use for all New Yorkers. Please keep in mind Midtown Manhattan may be considered a 20 minute subway ride, but traffic jams and packed trains may alter that 20 minute mark. If you're going to a Broadway show from Brooklyn, do not consider this 20 minute mark as a solid reference.
Tips in New York City are considered higher than usual compared to other cities in the US. Generally, tips range between 15% to 20% percent of the bill for food and restaurants. Taxis have the tip automated in their billing system as 'gratuity' and passengers will be asked how much they will tip at the end of the journey, and it gets instantly added to the fare.
New York Key Information
With an area covering 783.8 square kilometers, the guide dedicated to Ground Transportation on The Big Apple will be broken into five slices, one for each of its boroughs. You'll find the links to each borough below.
Manhattan
Manhattan is the most densely populated of New York City's 5 boroughs. It's mostly made up of Manhattan Island, bounded by the Hudson, East and Harlem rivers. Among the world's major commercial, financial and cultural centers, it is the heart of "the Big Apple." Its iconic sites include skyscrapers such as the Empire State Building, neon-lit Times Square and the theaters of Broadway.
Brooklyn
Brooklyn is one of the up-and-coming boroughs of New York City. It is the most-populous county in the state, the second-most densely populated county in the United States, and New York City's most populous borough, with an estimated 2.648.403 residents in 2020.
The Bronx
The Bronx is the borough of New York City known for Yankee Stadium, the home field of the New York Yankees baseball team. Dating from 1899, the vast Bronx Zoo houses hundreds of species of animals. Nearby, the sprawling New York Botanical Garden features a landmark greenhouse with rainforest and cactus displays. By the Hudson River, Wave Hill is a landscaped public garden with wooded paths and a cultural center.
Queens
Nested across the East River from Manhattan and located on the Long Island, we find the borough of Queens. Flushing Meadows Corona Park, with the Unisphere, a 12-story 1964 World's Fair globe sculpture, hosts the annual U.S. Open tennis tournament. The park's Queens Museum is known for the "Panorama," a building-for-building model of New York City. Nearby Citi Field is the stadium of pro baseball team, the Mets.
Staten Island
Staten Island is the southernmost of New York City's 5 boroughs. It is connected to Lower Manhattan via the Staten Island Ferry, which runs across New York Harbor. Staten Island Zoo is home to kangaroos, birds of prey and snakes. The Snug Harbor Cultural Center and Botanical Garden features flower beds, Greek revival buildings and art galleries. Its grounds also include the Staten Island Children's Museum.
Are Rideshare & TaxiApps Readily Available In New York?
Available On-Demand Providers
uber

lyft

cabify

bolt

grab
Not Available Options
freenow

gojek

didi
Car Rental Options
JFK International Airport has the largest amount of car rentals. Advantage, Alamo, Avis, Budget, Dollar, Enterprise, Hertz, National, Payless, Sixt and Thrifty. You will find them available at Terminal C. If your flight has not arrived to Terminal C you can use the free AirTrain to get into the Car Rental area.
At La Guardia Airport (LGA) you will find car rental companies such as Enterprise, Alamo, National, Avis, Hertz, Thrifty, Budget, Dollar, Payless, Advantage, Sixt, Sunnycars and Action. You will find most of them in Terminal A. There is currently a free airport shuttle connecting all terminals.
If you have arrived to Newark Liberty Airport (EWR), the car rental brands Advantage, Alamo, Avis, Budget, Dollar, Enterprise, Hertz, National, Payless, Sixt, and Thrifty will be available at the P2 and P3 Station. To reach this area if you have landed in a different terminal, you will be able to use the free AirTrain.
You will find prices starting for a small sedan car around $35 per day, final price, tax included. If you prefer a larger SUV type vehicle, the prices will go up to $60 or more in companies like Hertz or Avis. Renting the car for a whole week will lower the final price.
Having a car available is a great asset especially if you're planning to visit other locations near New York. All cars include GPS and the roads are helpfully marked with signposts all the way. And finding your way in New York is very easy given the way the numbering of streets and avenues work.
Nevertheless, driving around the city can prove to be a challenge if you are not used to big cities.
The cost for parking meters in Manhattan is of $2.50 per hour above 96th Street and $3.50 below 96th Street, in Queens $1.50 per hour, in The Bronx and Staten Island $2.50 per hour. Bear in mind the $19 toll cost to cross to Staten Island by the Verrazzano-Narrows Bridge.
Day Trips Around New York
The Mills at Jersey Gardens
The Mills at Jersey Gardens, originally and also still colloquially called Jersey Gardens and later The Outlet Collection, Jersey Gardens is a two-level indoor outlet mall in Elizabeth, New Jersey, featuring Century 21, Saks Fifth Avenue Off 5th, Bed Bath & Beyond, AMC Theatres, Burlington, VF, Marshalls, and Forever 21 as its anchor tenants, as well as a range of american favourites like Abercrombie & Fitch, Coach, Tommy Hilfiger, Victoria's Secret, Kate Spade, Converse, Calvin Klein.
Bus lines 111 and 115 depart from Port Authority Bus Station to take you to Jersey Garden Outlets. The ticket is $5 each way and the MetroCard does not work with these buses as they are part of New Jersey Transportation.
The taxi fare from Times Square is $110 (without including gratuity). UberX charges $80 for this route. Lyft offers a similar ride for $78.
A professional driver prebooked through Mozio offering All Inclusive service on a sedan for up to three passengers starts at $102, on a private van for up to seven passengers from $178, or for larger groups of up to fourteen passengers on a private bus from $326.
Woodbury Common Premium Outlets
These outlets are further away from the city, surrounded by the hills of New Jersey. It is a village in itself where all the best brands offer incredible deals divided into four regions with a food plaza in the middle.
There is a special company which services this area called Shortline Bus which offers the Woodbury Common Outlet ride eight times per day from the Port Authority (7:15am, 8:30am, 9:30am, 10:00am, 11:30am, 12:45am, 2:45pm, 7:15pm). This ticket is $18 per passenger for the one-way ride.
Taxis are not available for this route. Only Uber and Lyft operate this distance. An UberX starts at $176 from Times Square. Lyft offers the same service for $170.
Prebooking a professional chauffeur to take you there is possible through Mozio with All Inclusive service starting at $198 for a private sedan for four passengers or a private bus for 14 passengers from $566.
The Outlets at Bergen Town Center
The Outlets at Bergen Town Center is a shopping center located in Bergen County, New Jersey, USA. The center consists of both an indoor mall and exterior outlying stores and occupies over 105 acres split between the municipalities of Paramus and Maywood.
Bus Line 168 Bus from the Port Authority Bus Station, part of the New Jersey Transit, takes you to this temple of shopping. Each bus ticket costs $5 and must be paid at the booths at Port Authority Bus Station (cannot be paid with the MetroCard). It is recommended to buy the return ticket before going there.
Hailing a yellow taxi is also possible with fares from Times Square starting at approximately $90. An UberX ride for the same distance is currently $73, with Lyft is $69 bearing in mind these prices vary depending on the time of the day and the amount of people requesting a ride at any given moment.
Prebook your professional chauffeur through Mozio with local partner Elife Limo with private sedans for up to three passengers from $102 or private buses for larger groups of up to fourteen passengers from $476.
Montauk
Montauk is a hamlet and census-designated place (CDP) in the Town of East Hampton in Suffolk County, New York, on the eastern end of the South Shore of Long Island. A major tourist destination for its six state parks, particularly famous for its fishing, claiming to have more world saltwater fishing records than any other port in the world.
Three companies operate this route. Hampton Jitney Inc (every 2 hours), the Hampton Ambassador (3 times per day) and the Hampton Luxury Liner (twice daily) with ticket prices ranging from $20 to $60. All are boarded at the Port Authority Station.
The train connecting to Montauk departs from Lexington Av. and 53rd. St by the station at the Soaring Office Tower towards Jamaica Center-Parsons, then Change in Sutphin Blvd to Archer Av by JFK airport. Here take the Long Island Railroad towards Montauk. The first half of the train is paid with the MetroCard and has a cost of $2.75. While the Long Island Rail is $7 to Montauk.
Sag Harbor
The incorporated village of Sag Harbor in Suffolk County, New York, United States, in the towns of East Hampton and Southampton on eastern Long Island.
Only the Hampton Jitney Inc (with services every 2 hours) and the Hampton Ambassador (with 3 services per day) cover this route. Both buses require you to change vehicle at Bridgehampton to the Suffolk County Transit S92 bus towards Washing Street. This ride is a combination of fares around $60 for the whole ride. You can pick these buses at the Port Authority Station.
UberX covers this ride with a fare of $309. Prebooked through Mozio, a professional driver on a private sedan for up to three passengers offering all inclusive service starts at $383.
No direct trains are available for this route.
Princeton
Located in New Jersey, Princeton is known for the Ivy League Princeton University and its campus with the Collegiate Gothic–style University Chapel and the broad collection of the Princeton University Art Museum.
Megabus offers a service from the New York Port Authority to Princeton every three hours. The price for this ride is $19 for one ticket one way. These buses are not part of the MetroCard system as they belong to New Jersey.
Taxis are not available for this route. UberX rates for this distance start at $182. An economy Lyft service is $175. Prebooked through Mozio, a private sedan for up to three passengers can be reserved for prices starting at $199.
While there is no direct service, a combination of trains can get you to Princeton from New York city. From Penn Station you will need to board the New Jersey Transit Northeast Corridor Line to Princeton for $17 per passenger. Please don't get confused with Princeton Junction, which is not the "Princeton" station!
Philadelphia and Amish Country
Philadelphia, Pennsylvania's largest city, is notable for its rich history, on display at the Liberty Bell, Independence Hall (where the Declaration of Independence and Constitution were signed) and other American Revolutionary sites.
OurBus departs from New York Port Authority. This is a long ride of 4 hours approximately. This bus departs once per day with a price of $35. Tickets can be purchased online.
Given the distance that separates New York City and Philadelphia (95 miles or 152 kilometers), private transportation is not recommended to travel to this day trip. However, a private driver can be pre-booked through Mozio on a sedan for up to three passengers starting at $341.
You can reach the Amish Country through the Amtrak from Penn Station and then connect to the Amtrak Northeast Regional which departs hourly. Change in Philadelphia 30th Street Station. The price for the Amtrak is $65. The train takes you to the Amtrak Lancaster Station. An additional $30 taxi fare will be needed from Lancaster to reach the Amish Country.
You may also be interested in:
Subscribe to Ground Control by Mozio Newsletter
Receive useful travel guides and promotions right to your inbox every other week