United States. Getting to
Palm Beach International Airport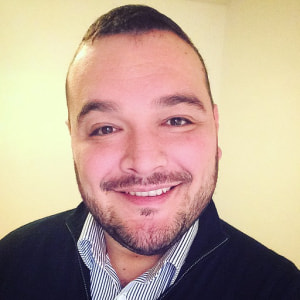 In addition to the more "traditional" well known means of transportation such as taxis, shared shuttles, limousines, buses, and on-demand ride apps, Palm Beach International Airport offers a wide range of public transportation.
Airport IATA Code: PBI
Book a transfer with Mozio
Airport Shuttles, Taxis, Buses, Transfers & Limousines, anytime and everywhere. Reliable and cheap airport transfer is one click away from you.
Trustscore: 4.8 / 5
6,211 reviews
Rating: 4.75 / 5
771 reviews
#28 of 254 Transportation
in New York City
What are my transportation options?
Available Transportation Options
bus

taxi

train

car rental

shuttle

rideshare
Not Available Options
tramway

subway

bike rental
Getting to Palm Beach International Airport
Arriving travellers will find available either on demand or by walking up to them, taxi services, sedans and SUVs, as well as vans all conveniently located on the Ground Transportation desks at the baggage claim area of the Terminal (on level one). Reservations with the best providers can be made through Mozio.
Public Bus transportation is provided by Palm Beach's County with regular services. Train services are provided by Tri-Rail between West Palm Beach and Miami with stops at many locations in between. More details below.
Long and short distance trains services provided by Amtrak throughout the United States and are accessible from PBI on the West Palm Beach Amtrak station located at 201 South Tamarind Avenue. To get there, simply catch the Palm Tran shuttle.
Car rental is available from a number of agencies such as Alamo, Avis, Budget, Dollar, Enterprise, Hertz, National, Sixt, and Thrifty.
Bear in mind, a lot of hotel chains offer free shuttles from PBI. In Boca Raton the Best Western University Inn, and in West Palm Beach the Best Western Palm Beach Lakes Inn & Hawthorn Suites West Palm Beach, Best Western University Inn, Courtyard by Marriott West Palm Beach Airport, Doubletree West Palm Beach Airport, Embassy Suites, Hampton Inn & Hilton Garden Inn, Hilton Palm Beach Airport, Holiday Inn Palm Beach Int'l Airport, Home2 Suites, Marriott West Palm Beach Hotel, and Quality Inn.
The Comfort Option, a Prebooked Driver
Booked through Mozio with their local partner AsterRIDE Limousine and Luxury Transportation or Elife Limo, from Palm Beach International Airport, a business class sedan with all inclusive service for up to three passengers with one piece of luggage each starts at $195 to Boca Raton, $242 to Fort Lauderdale, or $326 to Miami. Your professional chauffeur will wait for an hour with a sign with your name on it making this a convenient way to easily locate your transportation.
The Speedy Option, a Professional Driver
Skip the line by prebooking a professional driver to come pick you up from the airport through Mozio with their local partner Elife Limo Possibly the fastest way to depart the airport is to book a ride in advance from a booking engine such as Mozio. While the price may be a bit higher, you guarantee there's no need to wait in line to find a walk-in transportation service since most drivers in this airport offer Meet and Greet service. A ride in a private sedan for up to three passengers will cost $150 to Boca Raton (40 minute ride), $239 to Fort Lauderdale (55 minute ride), $312 to Miami (1:15 hours ride).
The Frugal Option, Palm Beach's County's Public Transportation Network
Public Bus transportation is provided by Palm Beach's County with regular services. A bus stop is conveniently located on the outer curb, level one. Route maps can be found inside the Terminal, Level One, Baggage Claim. Each single ticket costs $2 and can be purchased from the driver. Make sure you have exact change as there are no cash refunds for tickets.
Train services are provided by Tri-Rail between West Palm Beach and Miami with stops at many locations in between. The station at 203 South Tamarind Avenue is accessible from Palm Beach International Airport. You can take a free shuttle between the station and the airport following the signs at the airport that will lead you to the Ground Transportation area on Level One, Baggage Claim (you will see signs for TRI-RAIL).
Common Destinations From Palm Beach International Airport (and how to get there...)
Are Rideshare & TaxiApps Readily Available at PBI?
Available On-Demand Providers
uber

$4.65 per Mile

lyft

$4.65 per Mile
Not Available Options
cabify

grab

freenow

gojek

didi

bolt
Rideshare and Taxi Pickup Instructions
Uber picks passengers up from three locations, on the curb from the main terminal, from the private hangars of Atlantic Aviation, Jet Aviation, and Signature Flight Support, or from the NetJets terminal. Lyft on the other hand has more clearly delimited pickup areas for the Arrivals lower level (American, AirCanada, Jet Blue, and SouthWest), there is also a dedicated Lyft pickup space at the Drive Shack and the Home2Suites Hilton, and another pickup location from the NetJets area.
Palm Beach International Airport Key Information
Operated by Palm Beach County's Department of Airports, Palm Beach International Airport is a public airport that began operating in 1936 as Morrison Field in honor of Grace Morrison. Its growth beginning in the late 70s saw a stop in the 90s due to its rapidly expanding competitor, Flort Lauderdale International Airport.
Palm Beach International Airport Information
Palm Beach International Airport Website
Complete Physical Address:
Contact Details:
Working Hours:
Terminals & Airlines @ Each Terminal:
While there is only one terminal at PBI, it's divided into thee concourses (A, B, and C) located at level 2. Level 1 houses the arrivals area and Level 3 the ticketing area. As of 2018, Concourse A houses Bahamasair and Silver Airways. Concourse B houses Air Canada, American Airlines, Southwest Airlines, Sun Country Airlines, and United Airlines. Concourse C holds Delta Air Lines, Frontier Airlines, JetBlue, and Spirit Airlines.
Baggage Storage
As most airports after 9/11, PBI does not allow baggage storage in the premises. However, both the PrimeClass Lounge and the Drive Shack (adjacent to the airport) offer complimentary bag check during your stay.
Stores and Restaurants
In addition to Duty Free shops, you'll find Brighton Collectibles, Brooks Brothers, Palm Beach Expressions, Worth Avenue News, OceanFront News.
A selection of cafes, restaurants, and fast food joints, are available at Palm Beach International airport. Cafe shops include Starbucks. For tapas and beer you can hit Rooney's Pub, Sam Adams Brewhouse and Blu2o. Fast Food options include Burger King and PBI Market. The restaurant choice includes Sam Snead, Flagler Gourmet Market, Stinger Ray, Nick's Tomatoe Pie, Chili's Too.
Car Parking
It is not currently possible to reserve your parking stay at Palm Beach International Airport. However, parking is made easy and convenient with four lots located on site. Short term parking is available for $13 per day. Premium parking is $30 per day, $2 for the first 20 minutes and $1 each additional 20 minutes. Economy parking is $7 per day and only a 5 minute walk to the terminal. Here, only credit card or SunPass is allowed as payment method. A maximum stay of 30 days is possible. For longer periods please call +1 (561) 471-7459 to register. Otherwise, your vehicle will be towed. Price is per parking spot so if you have a large vehicle that takes up more than one space, you'll need to pay for the multiple spaces you occupy. Handicap Parking is near bus stops 6 and 7 on the south end of the economy parking lot at $7 per day. Customers with a toll exemption from the state of Florida have access to free parking provided a license plate for disabled veterans, specialized equipment for use of a person with disability, or the Florida Toll Exemption permit are visible.
Lounges
You will find two main lounges at PBI, the PrimeClass Lounge and the Delta Club Room. Access to the PrimeClass Lounge is available to walk-in travellers depending on availability. Entry is currently $35 per person and gives you access to food and snacks, spirits and liquor, beer and wine, wifi, printers and phones, newspapers and magazines, and flight monitors. The longe room can be found after security near gate B1 in Concourse B.
Unfortunately, the Delta Club Room is no longer selling day access passes. However, you may find it interesting to sign up for a membership or find out if you qualify for access through their many loyalty programs or affiliated credit cards. Access to this lounge is complimentary for American Express Platinum and Delta SkyMiles Reserve Card Members, but only when flying on a same-day Delta-marketed or Delta-operated flight. The lounge is located after security opposite gate 4 on Concourse C.
You may also be interested in:
San Francisco International Airport, United States
by Jeremias Padilla

18 days ago
Subscribe to Ground Control by Mozio Newsletter
Receive useful travel guides and promotions right to your inbox every other week